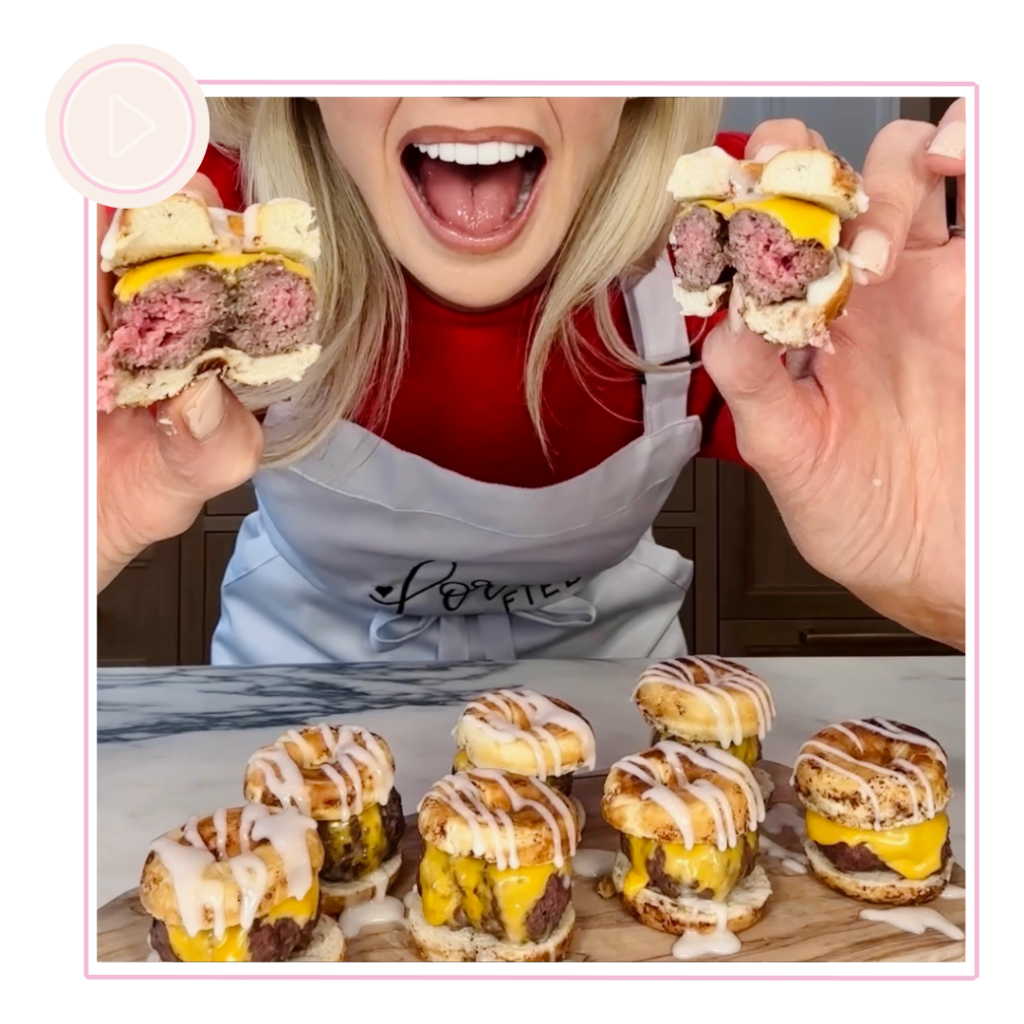 Introducing the cinnamon roll donut cheeseburger. This EASY 3 INGREDIENT RECIPE is my quick and delicious take on one of my favorite things: The Donut Burger. The best part? These guys come together in less than 5 minutes.
LORAfied Cinnamon Roll Donut Cheeseburger Recipe
1 lb. Ground meat (I used beef)
1 can cinnamon rolls (grab the regular size, not the grand)
Sliced cheese of choice
Heat donut maker.
Cut cinnamon rolls in half, roll into thin strips and connect ends, making a circle.
Place in donut maker and "bake" for about 2 minutes, each machine is different, so check at about 1 and half minutes in, you don't want to over bake them.
Remove and set aside.
Divide meat into 12 balls.
Poke a hole in each one using a wooden spoon.
Sprinkle generously with my Magic Seasoning 
Place in machine and cook until your desired temp. I cooked mine for about 2 mins.
Top with cheese, place on buns and drizzle with frosting packet from canned rolls.
NOTE: If you don't have a donut maker, bake cinnamon rolls according to the directions and fry or bake your cheeseburgers as you normally would 🥰 Here is the one I used!
---
FOLLOW ME
Instagram | TikTok | Youtube | Pinterest
LORAfied life hacks, recipes and more!