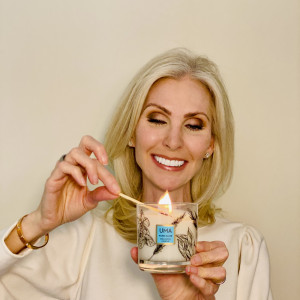 Candles can set the mood, smell great and release toxic soot into the air…wait, what? Toxic air? Yep, according to @greenamerica_ if you're burning the wrong kind of candle you can be doing damage to your health and home. To help take the mystery out of what to look for when buying a non-toxic candle, @mindbodygreen has some tips:
1. Wick size matters, buy medium size wicks. Too large can cause soot and residue. Too small won't produce scent.
2. Know your wax – 100% soy or beeswax, not a mix because it may contain paraffin.
3. Watch out for "Fragrance"- term used on candles by FDA to protect "trade secrets". These are linked to allergens and may contain toxic ingredients. Look for candles that further explain the "fragrance" or use 100% naturally derived essential oils.
Here are a few of the non-toxic candles I use, starting around 18 bucks:
@follainbeauty
@Umaoils
@bigdipperwaxworks
@pureplanthome