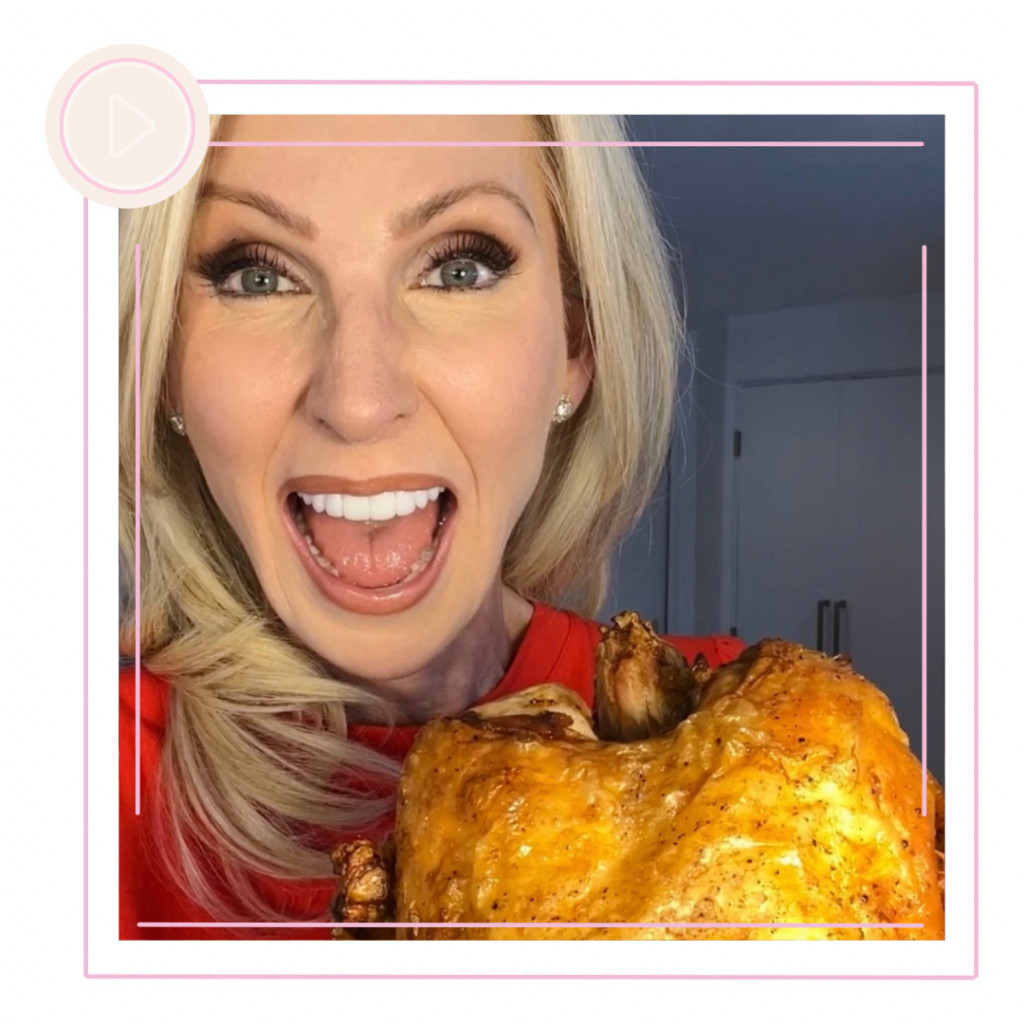 In today's home-ec hack, I'm going to show you the easiest way to roast chicken! Plus, it's budget-friendly!
LORAfied Roast Chicken
Ingredients:
1 whole chicken, make sure the cavity is empty, if not, remove the bag of chicken parts and set aside for something else or dispose.
1/2 stick of softened butter
Salt & Pepper
Aluminum foil
Bundt pan
Directions:
Preheat oven to 425F
Wash and dry chicken
Rub outside and under the breast skin with butter
Salt and pepper the outside and inside of the entire chicken really well
If using, pour veggies in greased Bundt pan, oil and season
Cover hole with aluminum foil
Place chicken on top
Bake for 1 hour, or longer, until thermometer reads 165F when placed in the breast near the leg/thigh area
OPTIONAL Roasted veggies at bottom:
(You can skip this step if you'd like to just roast the chicken)
2 handfuls of baby carrots
2 large handfuls of Potatoes, cut into cubes
1 small onion, roughly cut
10 cloves of peeled garlic
Oil, I use avocado
Salt & pepper
1 small Lemon sliced
3-4 sprigs fresh Thyme or Rosemary
---
Check out more of LORAfied life hacks HERE!