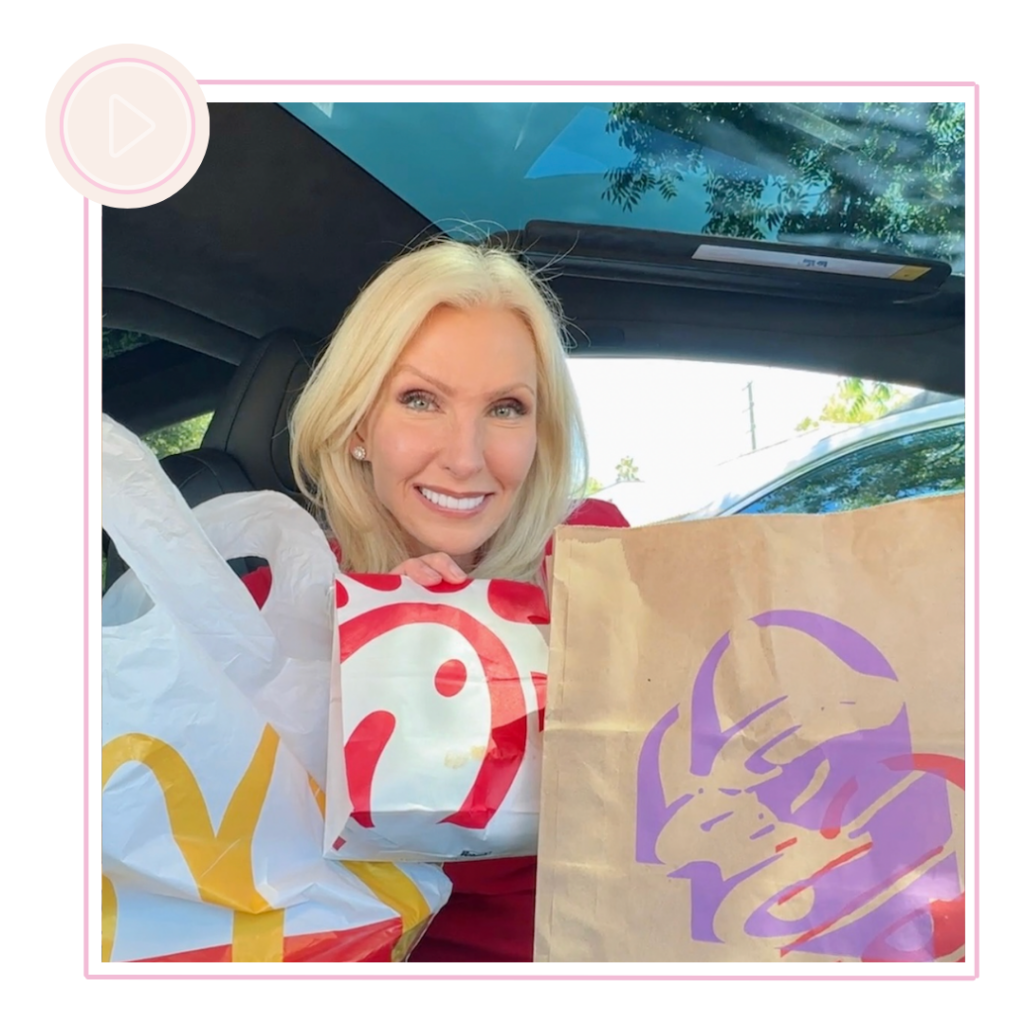 How often do you find yourself eating on the go? Now that school and sports are in back in full swing, I'll be rolling through drive-thrus more than I'd like. As someone who tries to eat low carb, fast food can be a tough, here are some of my favorite orders 🤗
LORAfied Low Carb Fast Food Guide
McDonald's
What to order: Double quarter pounder with cheese, no bun, and no ketchup.
42 g protein, 4 net carbs (with no sauce), 540 calories
To make it more exciting, make a sauce by mixing buffalo and ranch. This sauce is low carb and SO tasty!
SKIP: Sauces can be tricky and add unneccesary carbs. The sweet & sour, hot mustard, tangy bbq, and ketchups aren't low carb friendly.
Chick-fil-A
What to order: 12 count grilled nuggets
38 g protein, 2 net carbs (with no sauce), 200 calories
Mixing their zesty buffalo sauce with their house sauce is a delicious low carb hack.
What to order: Cool wrap in a bowl
42 g protein, 5 net carbs (with no sauce), 350 calories
By ordering the bowl option, you are saving a lot of carbs!
SKIP: The spicy chicken sandwhich… believe it or not, it actually has more carbs. The Polynesian sauce is a no go if you are watching your carbs.
Taco Bell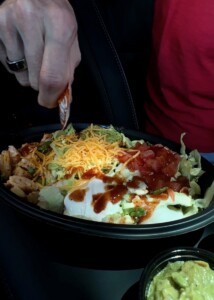 What to order: Chicken Power Bowl
21 g protein, 4 net carbs (with no sauce), 240 calories
This is one for the easiest fast food restaurants to eat at, and they have a ton of low carb options! Most of their sauces here are a go… even the nacho cheese sauce.
A few extras…LOW CARB SKIP LIST:
Bread, Wraps, Biscuits – ask for a lettuce wrap or in a bowl
Anything fried: chicken, fries, desserts
Rice
Beans
Chips
Watch the sauces, 2 Polynesian sauces at Chick-Fil-A has as many carbs as a bun!
---
FOLLOW ME
Instagram | TikTok | Youtube | Pinterest
LORAfied life hacks, recipes and more!