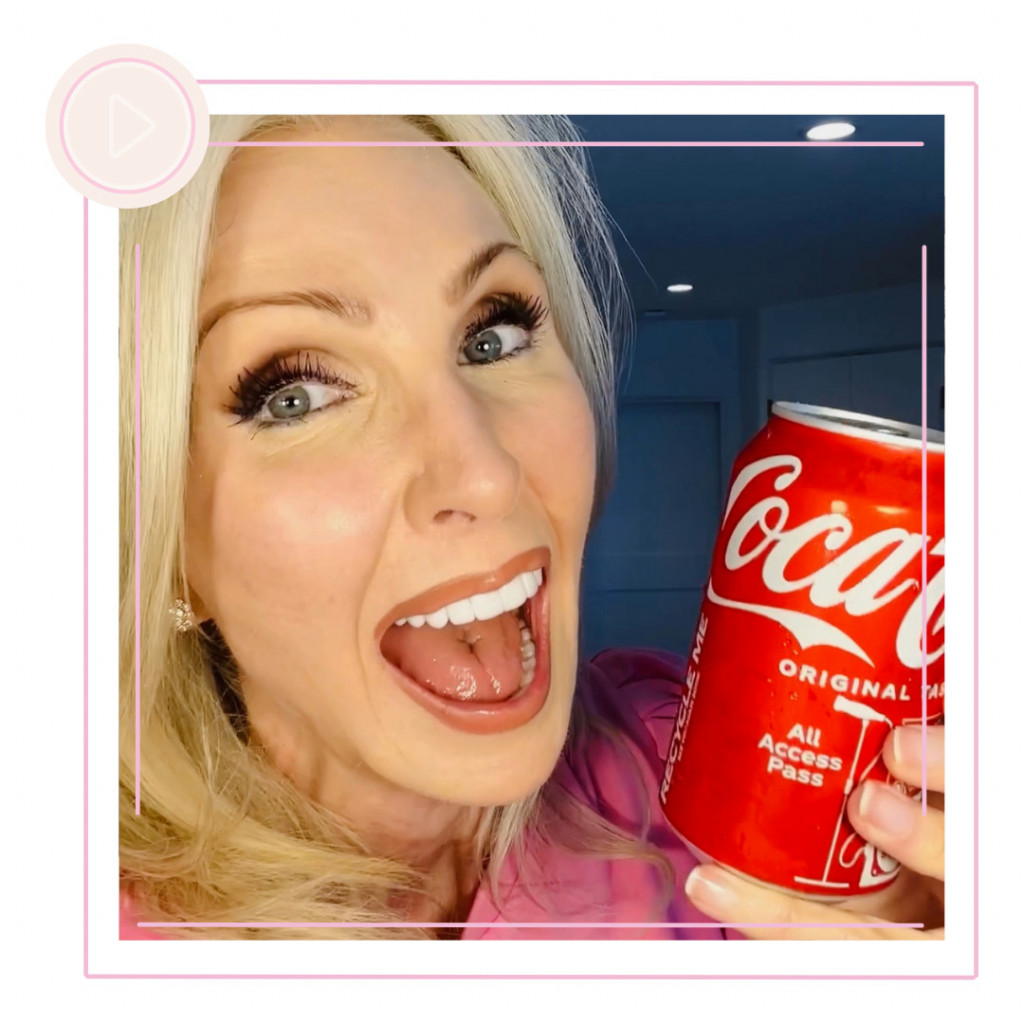 Coca-Cola cake?! YES! Here's my easy, budget friendly cake hack. Only 5 ingredients, frosting included!
LORAfied Coca-Cola Cake Hack
Ingredients:
Cake:
1 can coca-cola
1 chocolate cake mix (pudding in the mix)
Glaze:
1 cup chocolate chips
1/3 cup marshmallows
1/2 stick butter (I used salted)
Directions:
Preheat Oven to 350F, spray pan with oil, I use Avocado Oil Spray. 
Mix coke and cake mix together with hand mixer
Pour into 13×9 baking dish. Bake for 35 minutes.
While baking, put all 3 ingredients for the glaze in a microwave safe bowl. Melt until combined and smooth, checking and stirring every 30 seconds. Pour over warm cake and let cool. Yes, you can use a different soda pop, too!
Note: icing will harden a little in the refrigerator, either allow cake to warm up on the counter or microwave to soften glaze.
---
Check out more of LORAfied life hacks HERE!