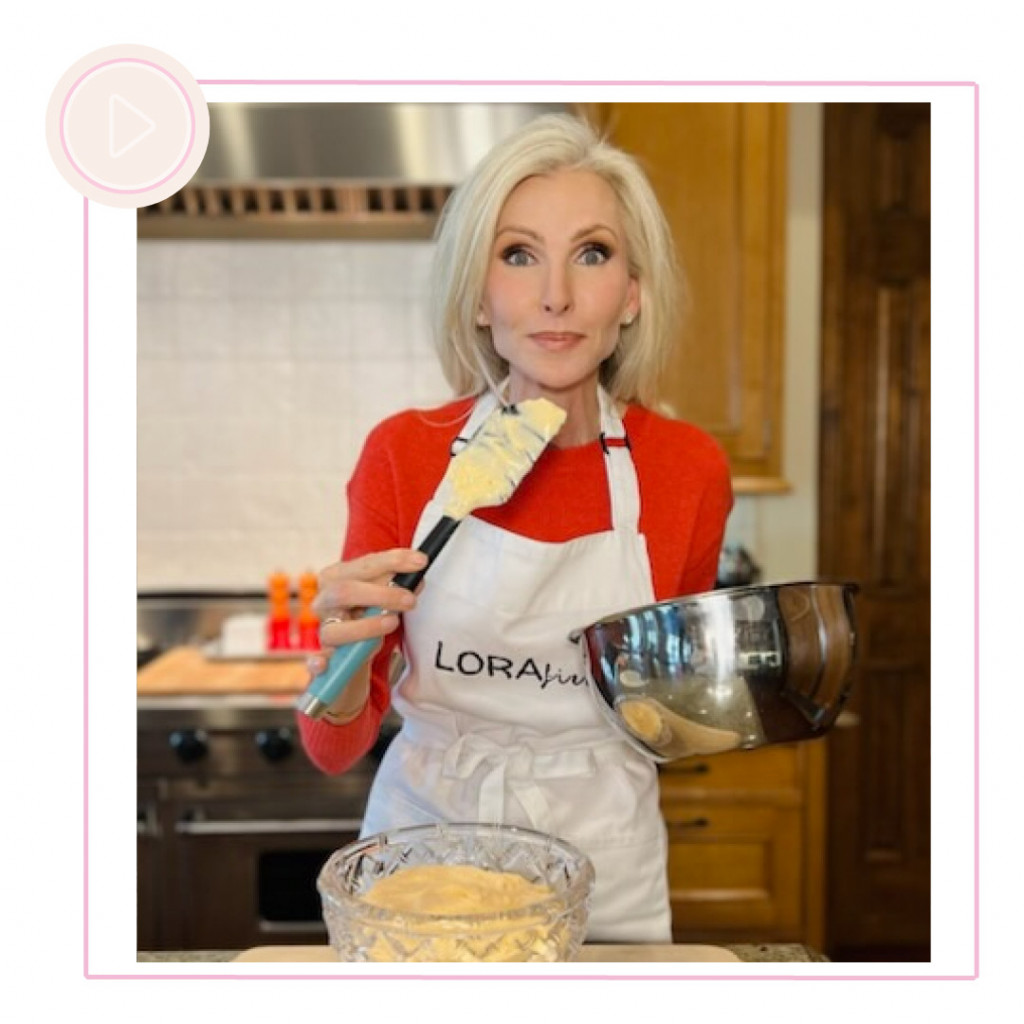 BYA: Because You Asked! Here are 4 of my favorite recipes for Thanksgiving sides to make this year!🦃
LORAfied Thanksgiving Sides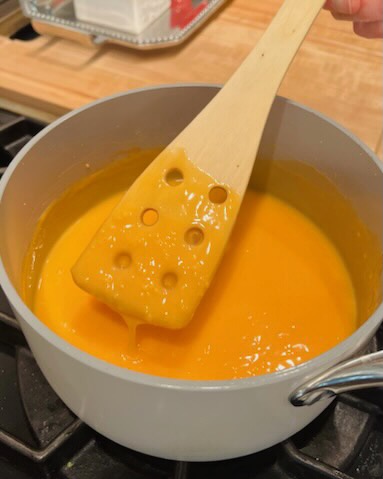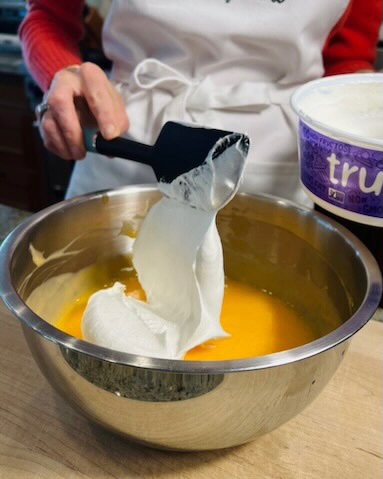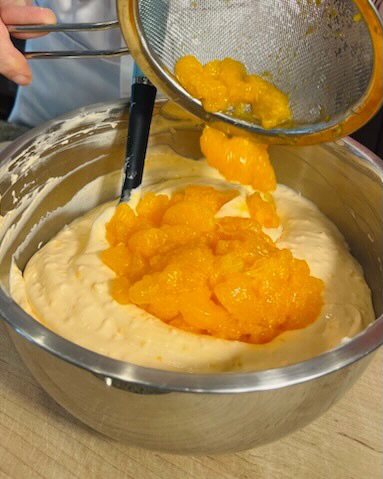 The World's Best Jello Salad 
Orange Fluff
Ingredients:
2 boxes tapioca pudding (3 oz. each)
1 box orange jello (3 oz.)
3 c. water
1 can mandarin oranges (drained)
8oz. cool whip (1 container)
Directions:
Put dry pudding mix and dry jello in sauce pan. Stir first cup of water in slowly until liquified, then stir in other 2 cups of water.  Cook over medium heat, stirring constantly so it doesn't stick and scorch.  When thick, remove from stove and let set one hour to cool.  Then stir in cool whip and mandarin oranges until everything is blended well.  Refrigerate for several hours, overnight if possible.
NOTE: You can also add mini marshmallows if you desire, I prefer it without.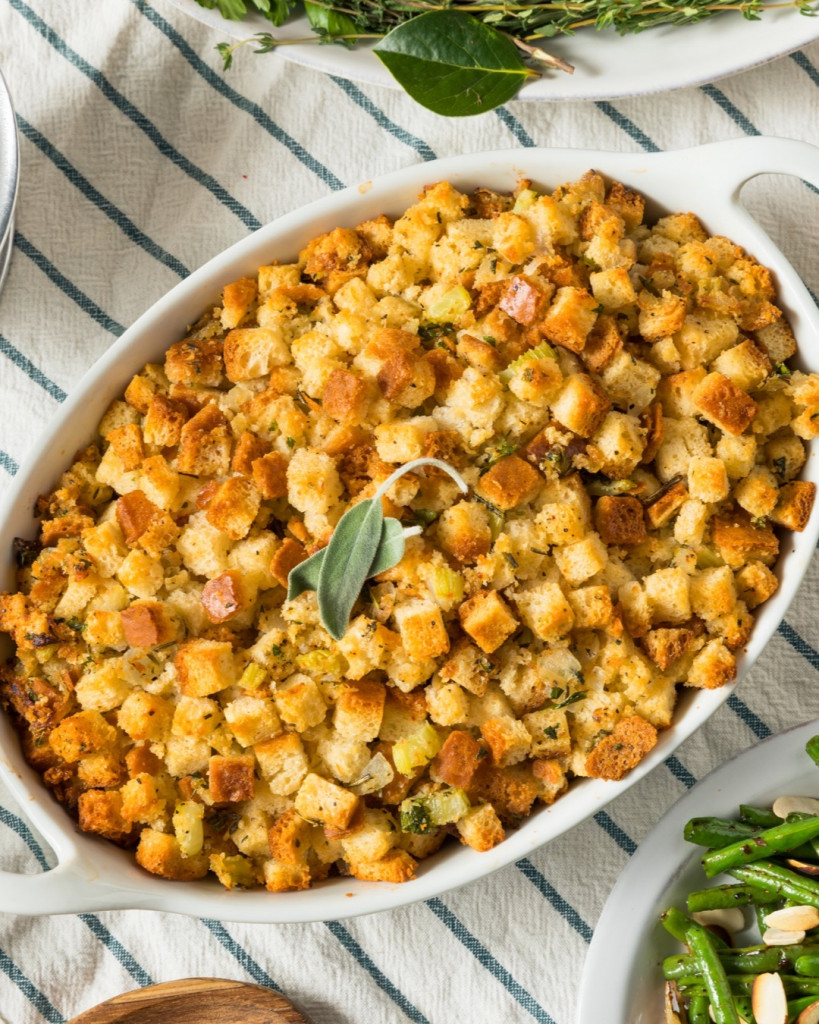 Thanksgiving Dressing
Ingredients:
4 c. dry cornbread cubes
4 c. dry sourdough bread cubes
1 tsp salt
2 Tbsp rubbed sage or 1 Tbsp of fresh
1/2 stick butter
2 c. chopped onion
2 c. chopped celery
4 c. chicken broth
4 eggs, beaten
Directions:
Preheat oven to 350F
Grease large baking dish. Combine bread cubes, salt and sage in large bowl and set aside. Melt butter in sauce pan, adding onion and celery until soft. Pour butter mixture over the bread cubes. Add broth and eggs, mix well.
Depending on the type of bread you're using you may need more or less of the chicken broth. Bake at 350F covered with foil for 30 mins. Uncover and bake approx. 10 mins more
Adapted from a book called Giving Thanks.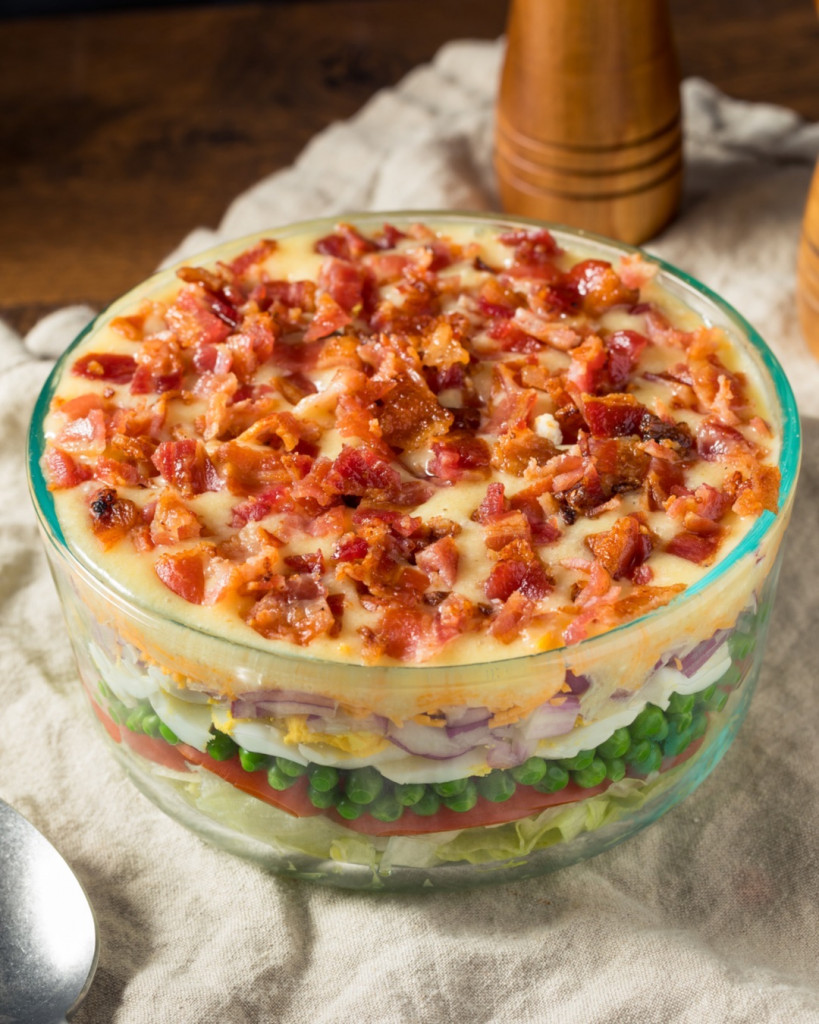 7 Layer Dressing
Norma Jean McLaughlin – Lora's Mom
Ingredients:
1 head of lettuce, chopped (you can use bagged lettuce shreds)
6 or 7 hard-cooked eggs, sliced
1 bag frozen peas, do not thaw
1 lb. bacon, crisp-cooked, drained, and crumbled
1 lb. shredded mild Cheddar cheese
¾ c. mayonnaise
¾ c. miracle whip
1 red onion, either sliced very thin or chopped
Sugar
Salt
Pepper
Directions:
Make 24 hours in advance
Place the lettuce in an even layer in a 9 X 13 glass pan. Layer egg slices over lettuce in bowl and sprinkle with salt, pepper and sugar. Top with crumbled bacon. Sprinkle entire bag of frozen peas over bacon. Spread a layer of onions over the peas. Combine mayo and miracle whip and spread over onions. I mix in a baggie, cut off one end and pipe over onions. Sprinkle cheese over mayo mixture. Cover and place in refrigerator for 24 hours.
Tip: you can substitute turkey bacon for non-pork eaters.  Also, make sure you layer exactly as directed above, otherwise it won't turn out the same.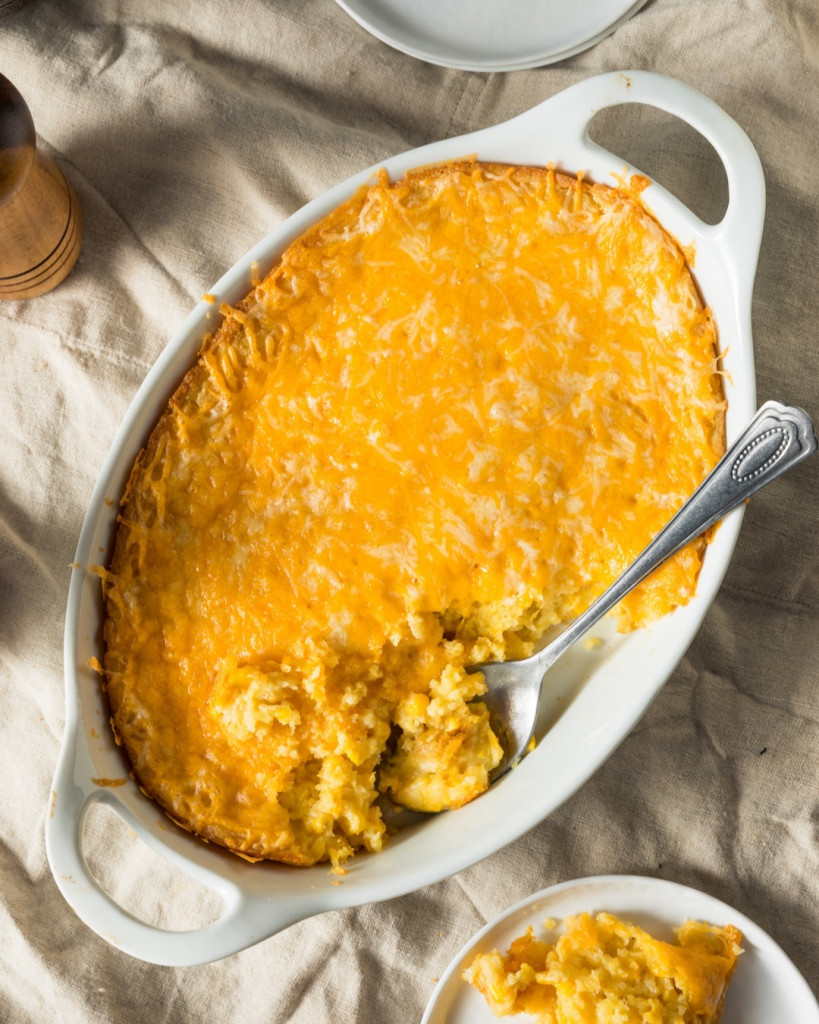 Corn Pudding
Ingredients:
1 can whole kernel corn
1 can creamed corn
8oz. cream cheese
1 egg
1 box cornbread mix (8.5 oz)
1 small onion, diced
3/4 c. shredded cheddar cheese
1/4 c. shredded cheddar cheese (for topping)
Directions:
Preheat oven to 350F
In a large bowl, combine everything, except the 1/4 cup of cheese. Pour into prepared dish, 8×8 or 9×9 works well. Bake 25 minutes, remove and top with remaining cheese, bake another 20 minutes. Found this on All Recipes years ago and it's a keeper!
I hope you love these Thanksgiving sides and your loved ones do too! Happy Thanksgiving!
---
💗 FOLLOW ME
Instagram | TikTok | Youtube | Pinterest
LORAfied life hacks, recipes and more!