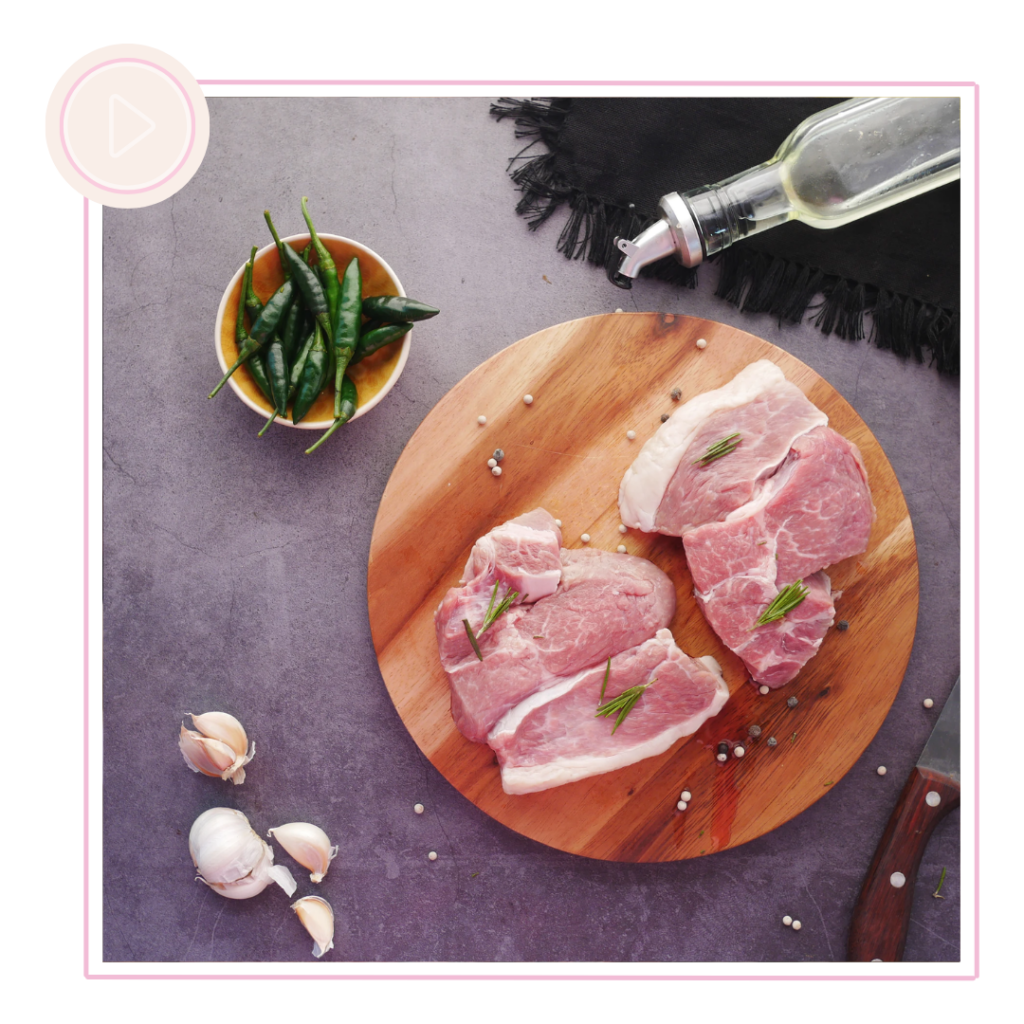 Who grew up eating pork chops? I loved them as a kid and still love them, especially when they're encrusted in potato chips 😋 I know, it sounds crazy, but trust me, this combo is delicious! My family loves this recipe and I hope yours will, too!
LORAfied Potato Chip Pork Chops
4 boneless pork chops approx. 1 inch thick
1 cup ranch dressing
4 Tablespoons grated Parmesan or pecorino Romano
1 bag Doritos chips (7.5 oz – 9 oz bag) or your favorite chips
Preheat oven to 425F
Pour ranch dressing over pork chops, turning to coat, set aside.
Using a food processor, crush the chips into the consistency of breadcrumbs.
Line baking sheet with parchment paper, then top with baking rack.
Cut an additional 4 small sheets of parchment paper a little larger than the pork chops.
Taking one pork chop at a time, dip in chip crumbs, coating on sides and edges.
Place each piece on a small piece of parchment paper on top of the baking rack.
Bake for 20 mins or until the pork reaches and internal temp of 145F. Let rest 3-10 mins before serving. Temp will continue to rise as it rests.
NOTE: When serving, pickup each piece with the parchment and slide onto your plate 😉
---
FOLLOW ME
Instagram | TikTok | Youtube | Pinterest
LORAfied life hacks, recipes and more!