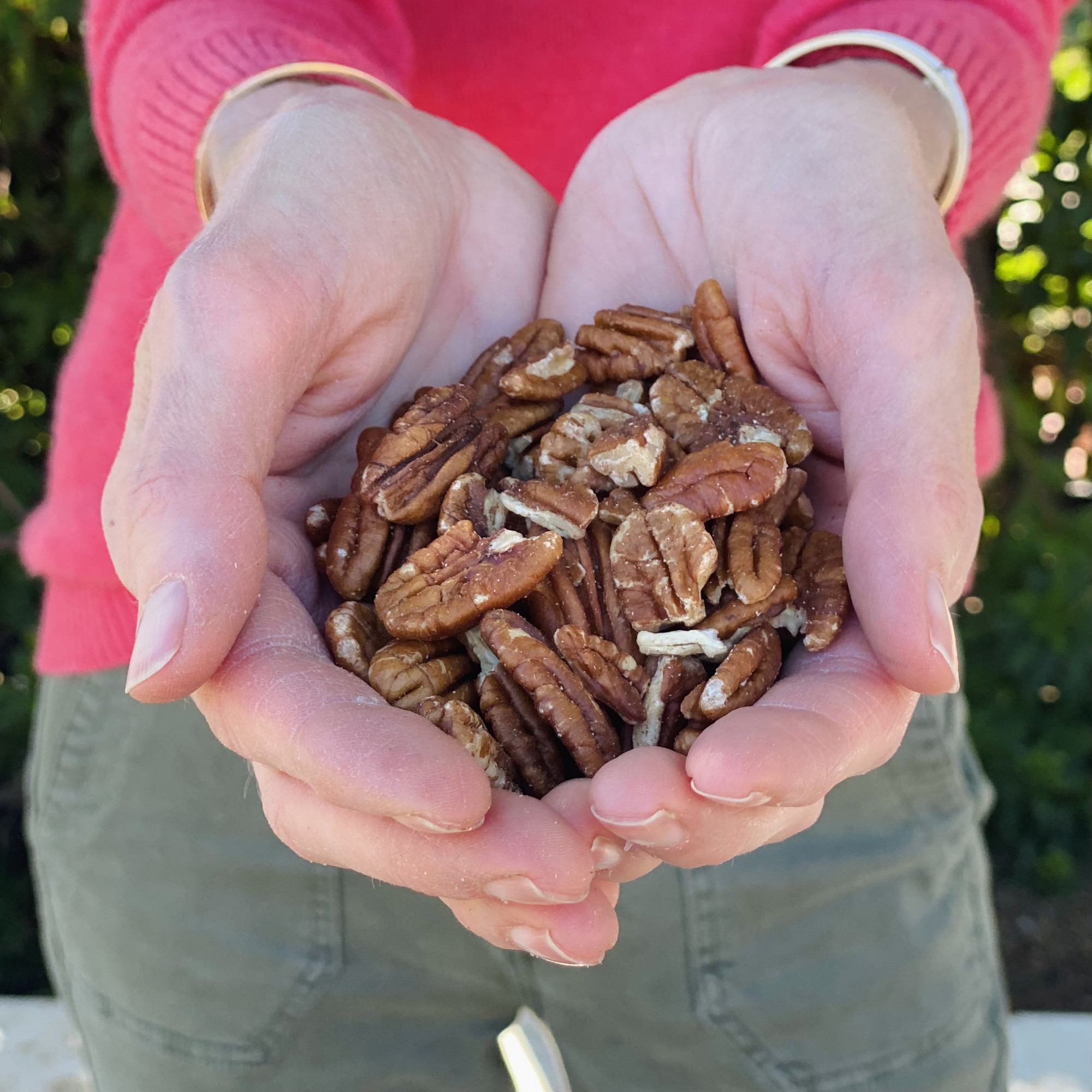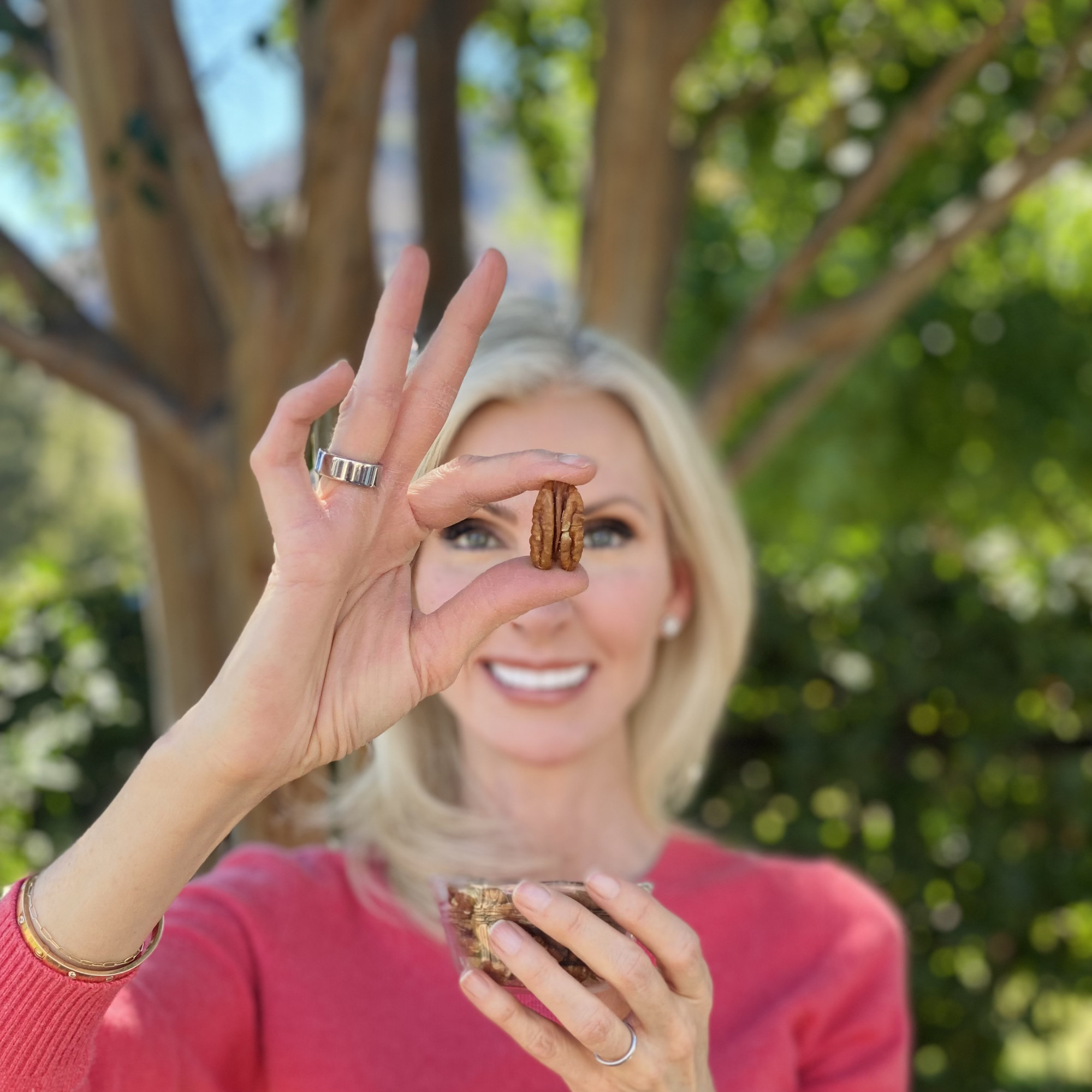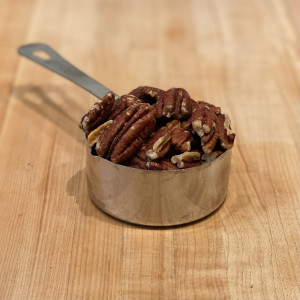 Can eating this nut lower your cholesterol? Researchers in Georgia think pecans may be one of the tricks to reducing your chances of coronary heart disease. As a huge fan of nuts and nut butters, this study caught my attention and I just had to share.
Professor Jamie Cooper explains what they discovered to @mindbodygreen after adding pecans to the participants diets:
"We had some people who actually went from having high cholesterol at the start of the study to no longer being in that category after the intervention"
Folks in the 8 week study were told to eat just under 3/4 cup of pecans a day. Whether they added them to their regular diet or swapped them out, both groups saw an improvement.
Here's Cooper again: "…we still saw improvements and pretty similar responses in total cholesterol and LDL cholesterol in particular"
If you're looking to add pecans to your daily routine, try tossing them in yogurt, salads and smoothies. For on the go, grab a handful or a scoop of pecan nut butter. Like other nuts, they are full of good fat, fiber and antioxidants.