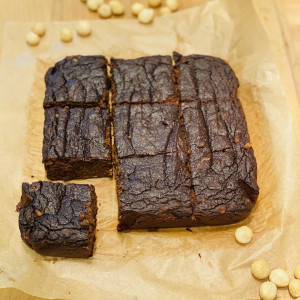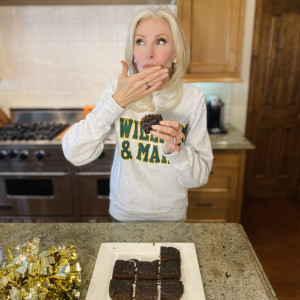 Guilt free game day treat: Macadamia Nut Brownies! What better way to celebrate National Macadamia Nut Day AND college football than with this treat? The best part: they're paleo (meaning: no gluten, dairy or refined sugar) with a healthy hidden ingredient your family won't pick up on 😉Special shout out to @alisafairbanks for the inspiration. She has a great paleo website that's worth a look: paleoinpdx.com
Paleo Macadamia Nut Brownies
Wet Ingredients:
15 oz can sweet potato puree
1/3 cup maple syrup
3 eggs
3 Tbsp coconut oil (or MCT oil)
2 tsp vanilla extract
2 tsp apple cider vinegar
3 Tbsp unsweetened nut milk, I used @milkadamia Mac Nut Milk
Dry Ingredients:
1/2 cup cacao powder
1/4 cup coconut flour
1/4 cup blanched almond flour
1 tsp baking soda
1/2 tsp salt
Extras:
1/2 cup chopped macadamia nuts
1/4 cup dark chocolate chips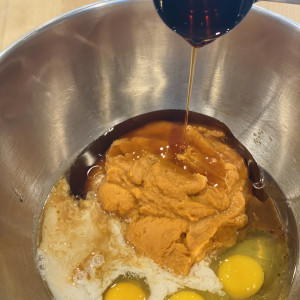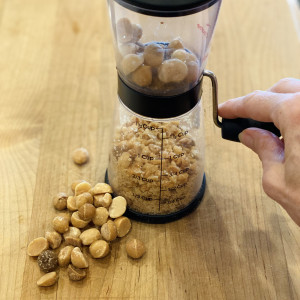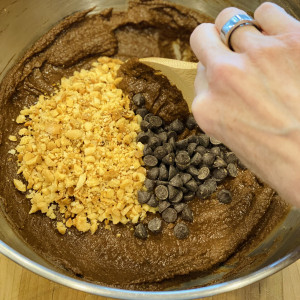 Instructions
1. Preheat oven to 350F and line an 8×8 baking pan with parchment paper.
2. In a medium bowl, mix together the coconut flour, almond flour, cocoa powder, baking soda and sea salt. In a separate large bowl, mix together sweet potatoes, maple syrup, eggs, coconut oil, vanilla, nut milk and apple cider vinegar. Whisk the dry ingredients into the wet, then fold in the macadamia nuts and chocolate chips.                                                                                                                                                        3. Pour batter into prepared baking pan. Bake 30-40 minutes.
Fun fact: I graduated from California State University, Northridge, which no longer has a football team, so I toss my support to other colleges I have a tie to. Today, it's William and Mary, saluting my 6th great-grandfather's connection to the school. Go Tribe Football!