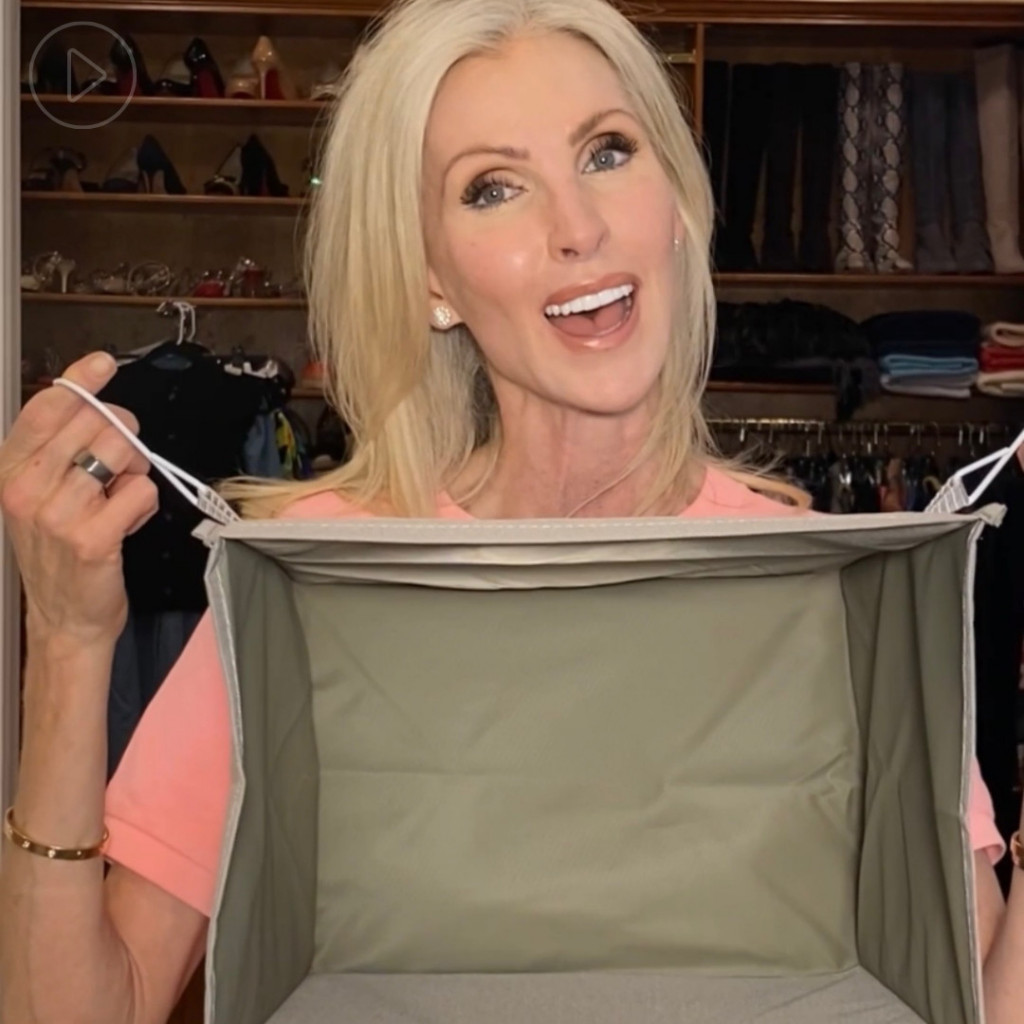 When was the last time you were excited about unpacking your suitcase? I can't remember, either! Here's an easy and affordable packing hack that saves me countless life minutes on the road and at home!
Now, you can fit a week's worth of clothing into your carry on with a cloth tiered hanging shelf.
Just fold your outfits and place each day on a shelf.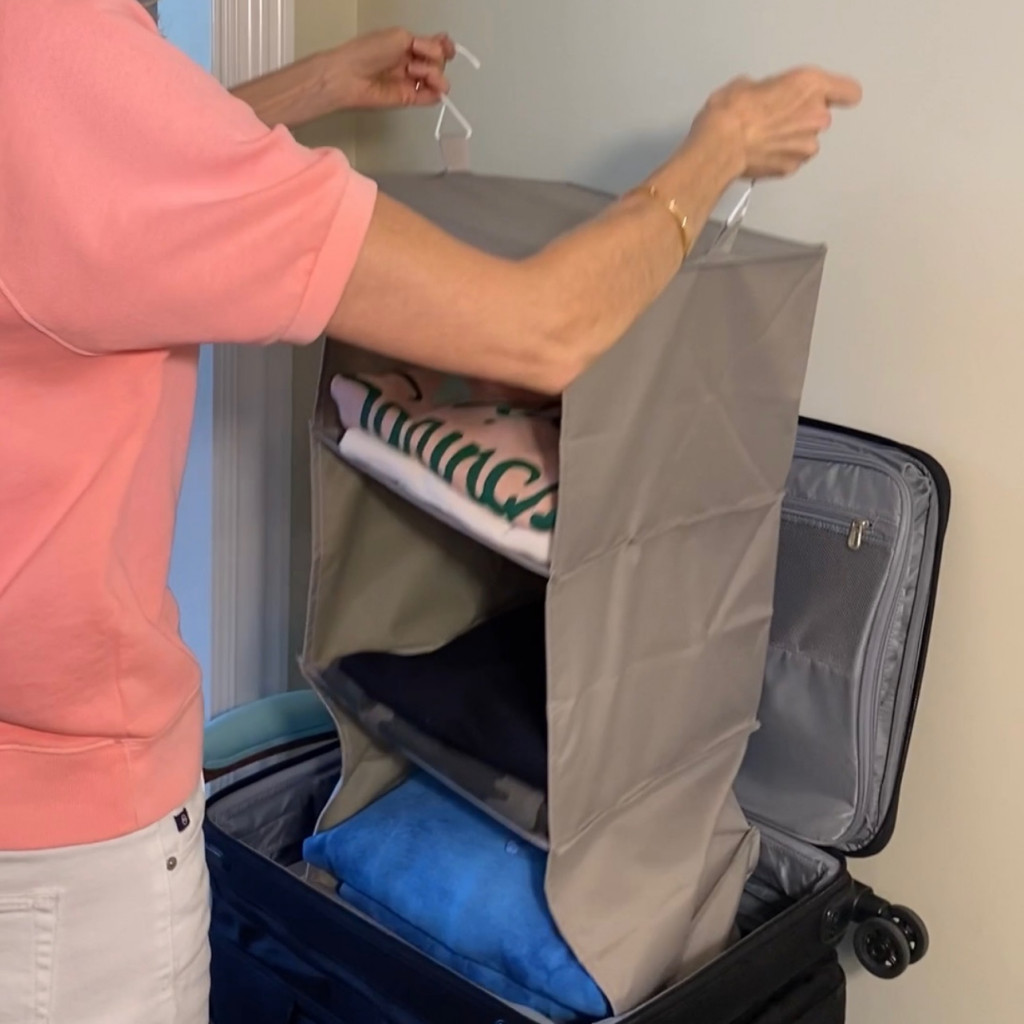 Then, collapse it right into your luggage.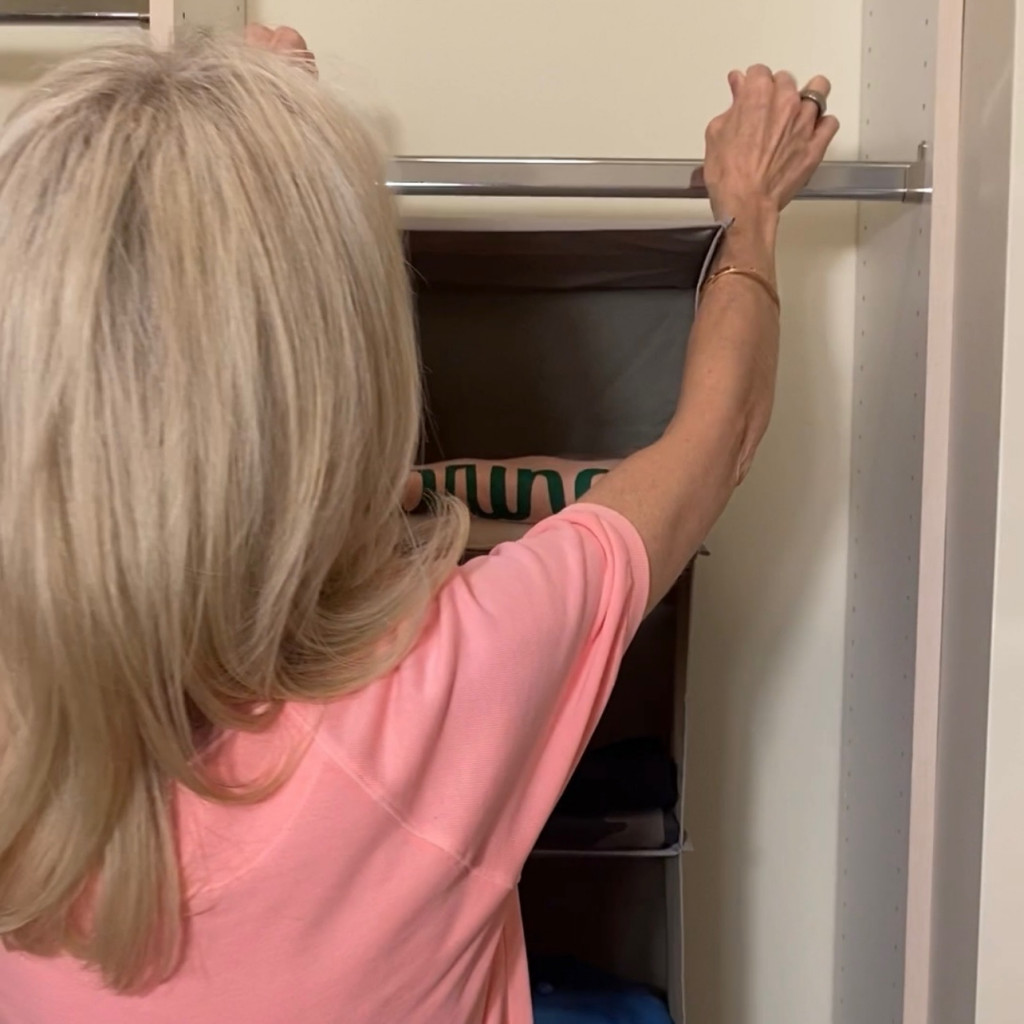 When you arrive at your destination, pull it out and hang it up!