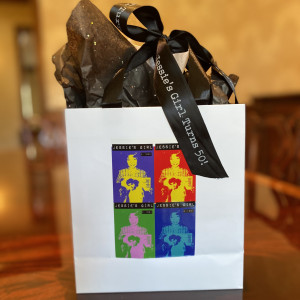 Jessie's Girl Turns 50 party goodie bag reveal! Here's the complete rundown of what was waiting for guests in their hotel rooms.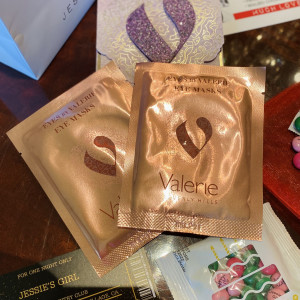 @valeriebeverlyhills donated her amazing eye patches – THE BEST! Thanks, Valerie!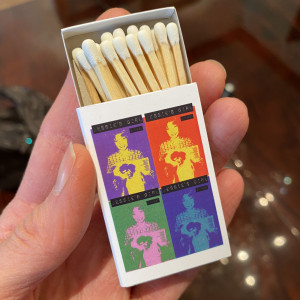 Matches from @foryourparty – I designed this logo featuring the pic of me with my first @rickspringfield album back in 1981.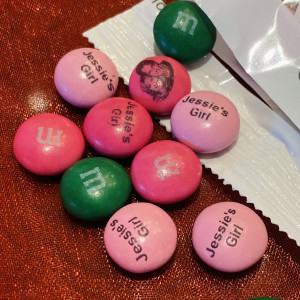 Custom @mmschocolate with photos & theme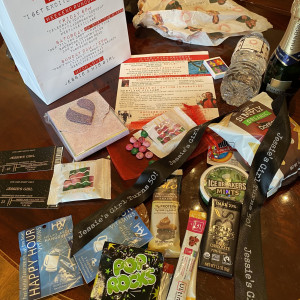 Breath mints from @icebreakers
The protein bars I can't live without: @rawrev
@goultima hydration sticks, I drink this every day!
80's candy favorite: @poprockspoppingcandy
@happyhourvitamins – don't have a drink without them.
Organic dark chocolate from @greenandblacksus
Organic @doritos
@shout stain remover pads
@nooshbrands almond butter, birthday cake flavor
Sunscreen packets
Mini champagne bottles from @chandonusa
Water bottles featuring @icustomlabel                                                                                                                                                        One of a kind gift bag – with weekend itinerary printed on the bag.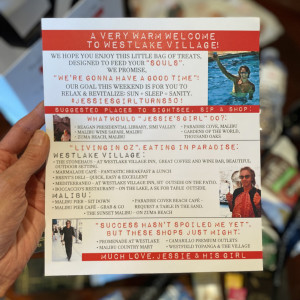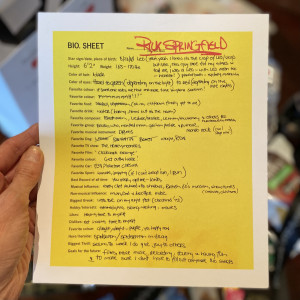 Insert with things to do and places to eat. On the back, a copy of Rick's Bio Sheet from his fan club folder in the early 80's, yes, I still have the original.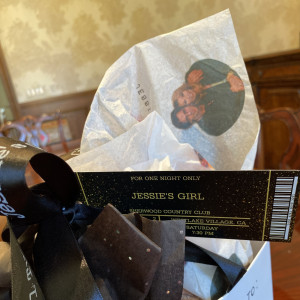 Custom tissue paper from @techperch featuring a pic from the first time I met him during an interview over 20 years ago.
Note, we ran out of the custom Jessie's Girl Turns 50 ribbon made by @namemakerinc but thought you'd like to see it anyway. We used it to tie the concert tickets on with guest names and hotel.
Rick received one of these bags, too, but a more customized version, with a couple extra treats for him and his wife.