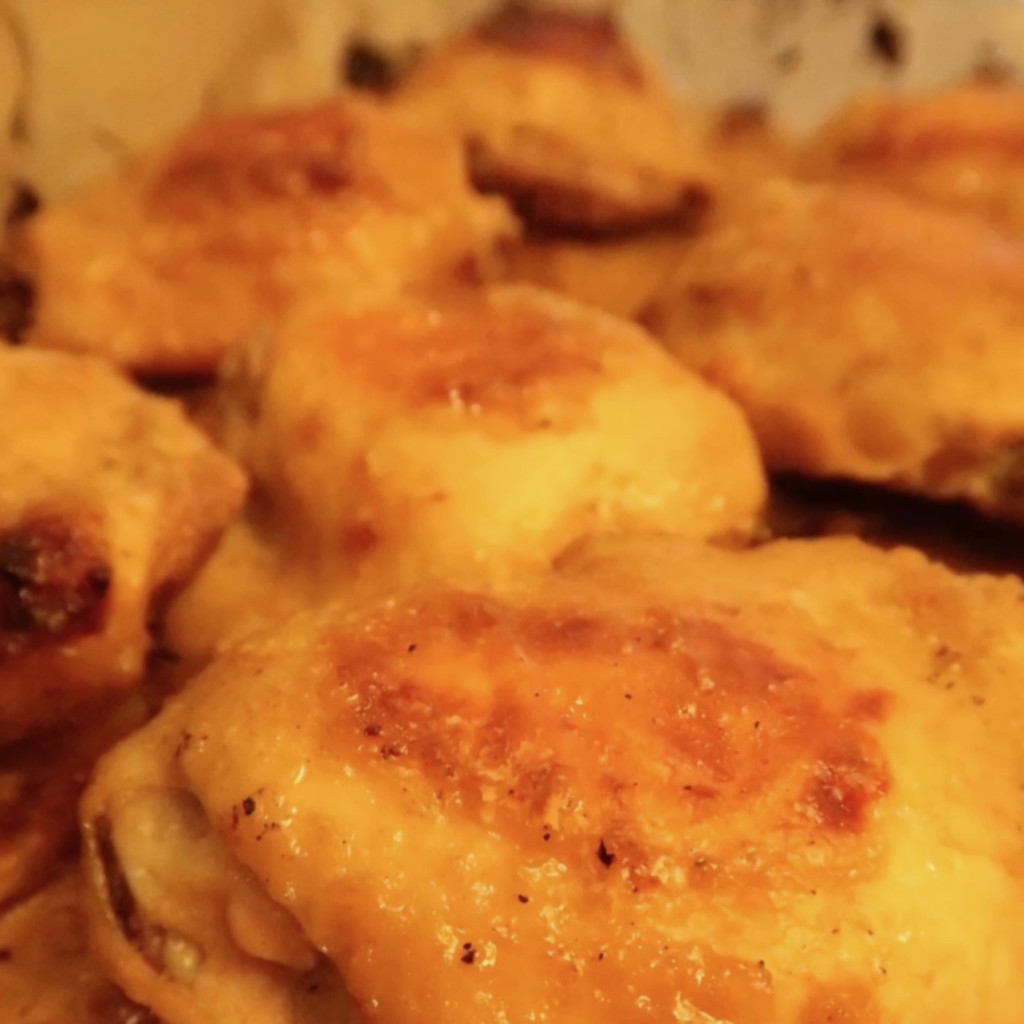 Do you have a family recipe that has been passed down along with it's ridiculous sounding name? Well, this is mine: Man Pleasing Chicken, awful name, but it's delicious! This is actually one of my most requested recipes and gets 5 star reviews across the board from men, women and kids! Added bonus: it's organic, GF, DF & Paleo.
THE RECIPE
Ingredients:
1/2 c organic Dijon mustard
1/4 c organic maple syrup
1 Tbsp organic rice wine vinegar
2 packages of organic chicken thighs (any kind will work, I use bone-in, skin-on)
optional: salt, pepper, garlic powder to taste
Directions:
1. Preheat oven to 450 degrees.
2. Mix Dijon mustard, maple syrup and rice wine vinegar together in a bowl.
3. Place thighs in glass baking dish (I line w/parchment paper for easy clean up) sprinkle with salt, pepper & garlic powder.
4. Pour mustard, maple, vinegar mix over the chicken. Turning the thighs to coat in sauce.
5. Place in oven and bake for 40 minutes (turning halfway through) or until thermometer reads 160-165 degrees.
6. Let the chicken rest for 5 minutes before serving.
7. Plate the chicken, making sure to spoon some sauce over the top.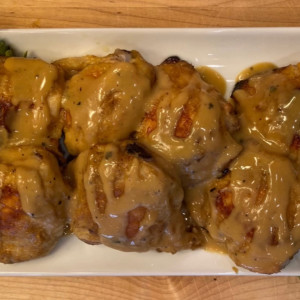 Serve with roasted broccoli and baked sweet potatoes & enjoy!