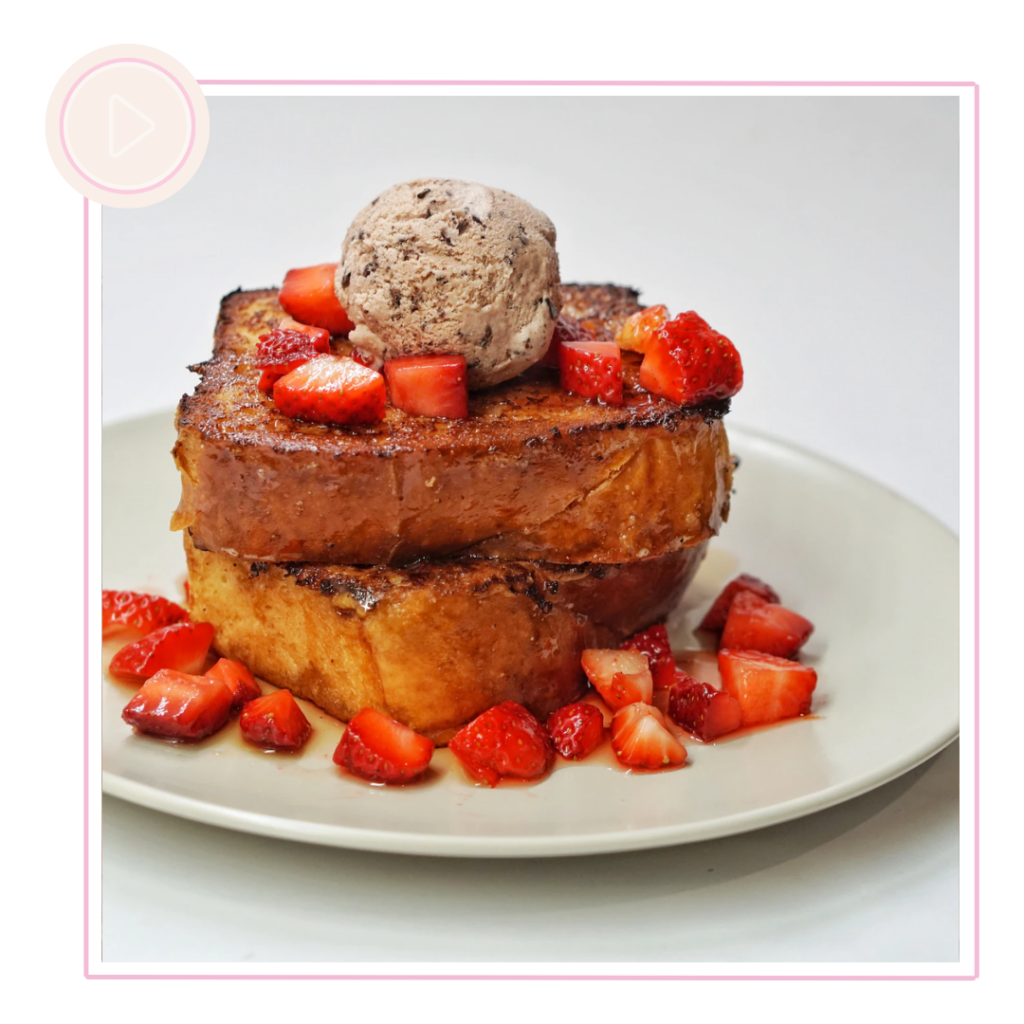 Ice cream for breakfast? Sign me up! This is seriously the best ice cream french toast I've ever had, and you only need 2 ingredients. It's SO good, even Scooter couldn't get over it!
LORAfied Ice Cream French Toast
Ice Cream: 1 pint – quart of melted, any flavor (I used French Vanilla from @traderjoes)
Bread: use your favorite, I used brioche, again from TJ's
Add your melted ice cream to a dish and dip the bread in the melted ice cream. Fry in a greased skillet over medium-low heat until golden brown.
You can make an entire loaf and freeze the leftovers, or just make an individual serving 😍
It's so easy, you don't even have to write it down! Let me know what toppings you choose.
---
FOLLOW ME
Instagram | TikTok | Youtube | Pinterest
LORAfied life hacks, recipes and more!