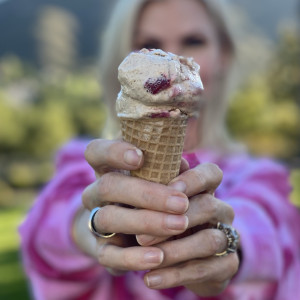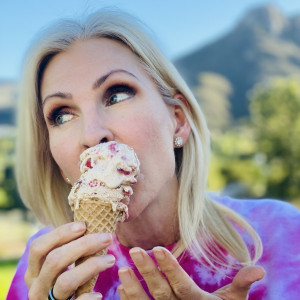 This just in: I've FINALLY made a dairy free ice cream worth sharing! This one seems like it took me forever to figure out – you won't believe it's dairy free AND sugar free! WHAT?!? Yes, I said sugar free! Don't be scared by the can of coconut, I'm not a fan of coconut and almost didn't use it, but trust me, the almond butter does something to it and it's excellent!
LORAfied DF & Sugar Free ice cream:
Vanilla "base":
1 can FULL FAT coconut milk
1 Tablespoon @nunaturals stevia simple syrup
1/4 Cup smooth almond butter
1 teaspoon vanilla extract
1/4 teaspoon sea salt
Put the ingredients in a blender, mix until smooth. Once everything is blended, just pour in your ice cream maker and that's it! No need to chill the mix beforehand, crazy, right? Just make sure your ice cream maker is cold (or frozen in my case) and readyto go. Each maker has different timing, mine was done in under 30 minutes.
You can eat as it is above or you can add in just about anything, like chocolate chips, swirl in peanut butter, caramel, whatever you're in the mood for. Just make sure to add your goodies when the ice cream is still in the soft stage, not when it's fully hardened, then it's a real trick to incorporate.
Here's what I added today:
Balsamic Strawberries:
1 cup of chopped strawberries
1-2 teaspoons of balsamic vinegar (I love @enzos.table fig one)
dash of freshly ground black pepper
heavy drizzle of NuNaturals simply syrup
Place all of the ingredients in a bowl, stir to combine. Add to ice cream when it hits the soft stage.
The strawberries also go great on top of the plain version as well.
GF cones from @joycconeco 🍦