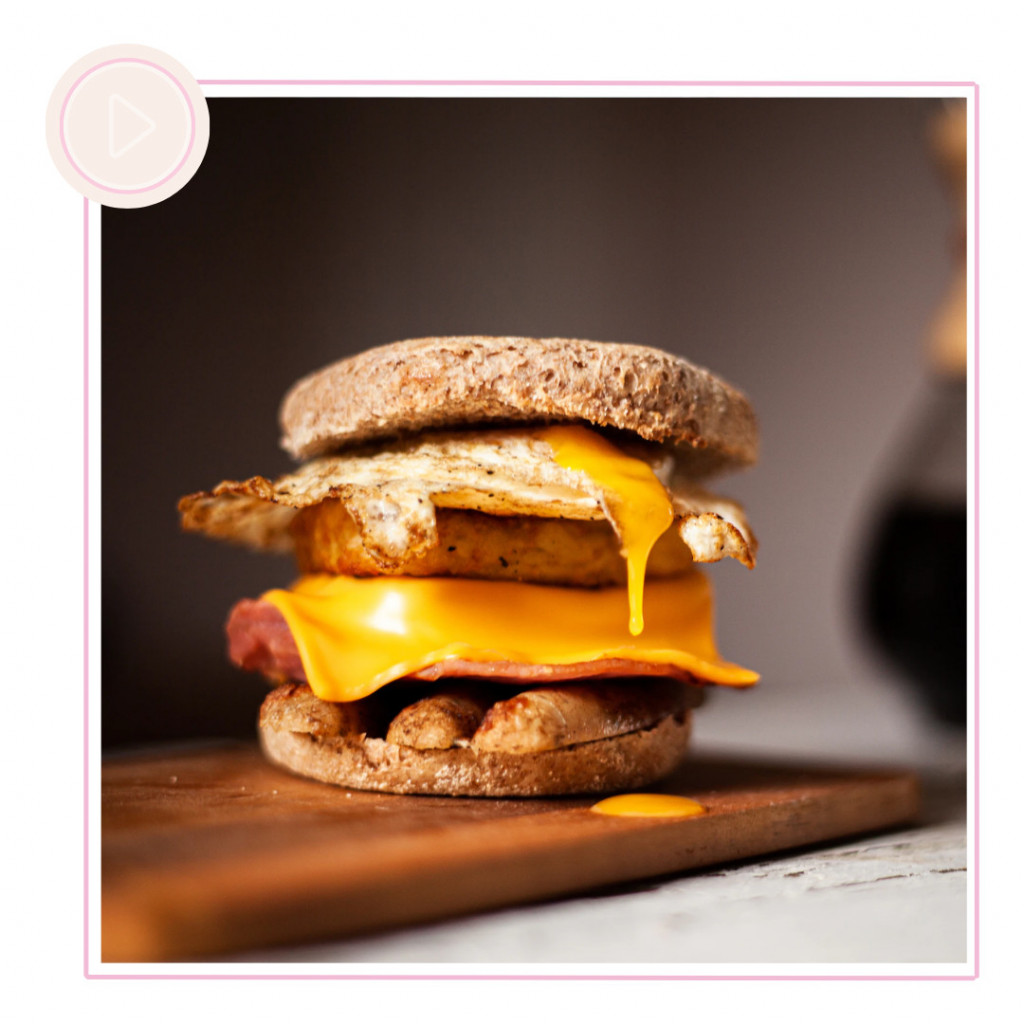 Have you ever wondered how Mickey D's gets those little pockets of maple syrup in their McGriddle buns? Honestly, we've given it a lot of conversation in my house because Kid 3 is obsessed with this breakfast sandwich! After years of thought on this one, I've cracked the code on both the bun and their folded egg. The best part is, these McGriddles are a fraction of the price!
LORAfied Copycat McGriddle
INGREDIENTS
Prepared pancake batter of choice, GF works as well
Dehydrated maple bits (click HERE)
1 egg per sandwich
1 slice of bacon per sandwich
4" round mold, a jar lid ring works, too
Begin by heating your pan over medium heat. After spraying your pancake ring molds and pan with oil, scoop pancake mix into each ring and add the secret ingredient- maple bits. Cook until bubbles form, then flip.
In a separate pan, cook scrambled egg, folding 4 times. NOTE: You do not flip the egg before folding, the heat will cook it as you fold.
Now it's time to assemble:
Maple Pancake
Egg
1 Slice Bacon
1 Slice American Cheese
Maple Pancake
It's so good, you won't even taste the difference! Stay tuned for more copycat favorites🥰
---
💗 FOLLOW ME
Instagram | TikTok | Youtube | Pinterest
LORAfied life hacks, recipes and more!