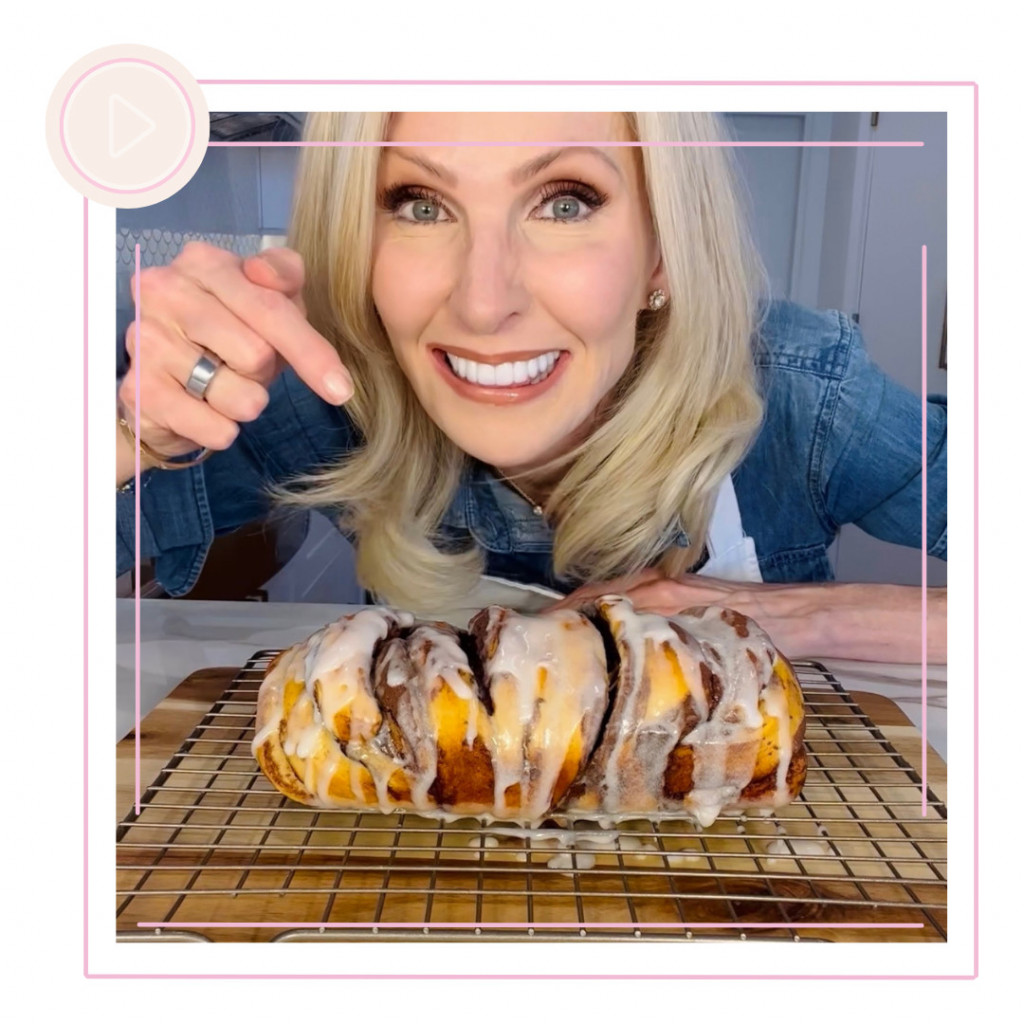 How do you feel about warm gooey chocolate? Now imagine that coming out of a piece of cinnamon roll pull apart bread! WOW! Just wow! This show stopping Nutella Cinnamon Roll is one of the most delicious and easiest cheat day treats I've ever made! I honestly couldn't wait to share it with you!
Nutella Cinnamon Roll Bread
Ingredients:
1 can large cinnamon rolls (5 count)
Approx. 1/3 cup Chocolate Hazelnut Spread (can use more or less)
Directions:
Preheat oven to 375F. Cut cinnamon rolls in half. Frost each with chocolate hazelnut spread. Leave the two heals plain, but coat their insides. Bake at 350F for 25 minutes or until done.
Top with packet of frosting that comes with the cinnamon rolls, if desired. Tastes just like it came from a bakery!
---
Check out more of LORAfied life hacks HERE!