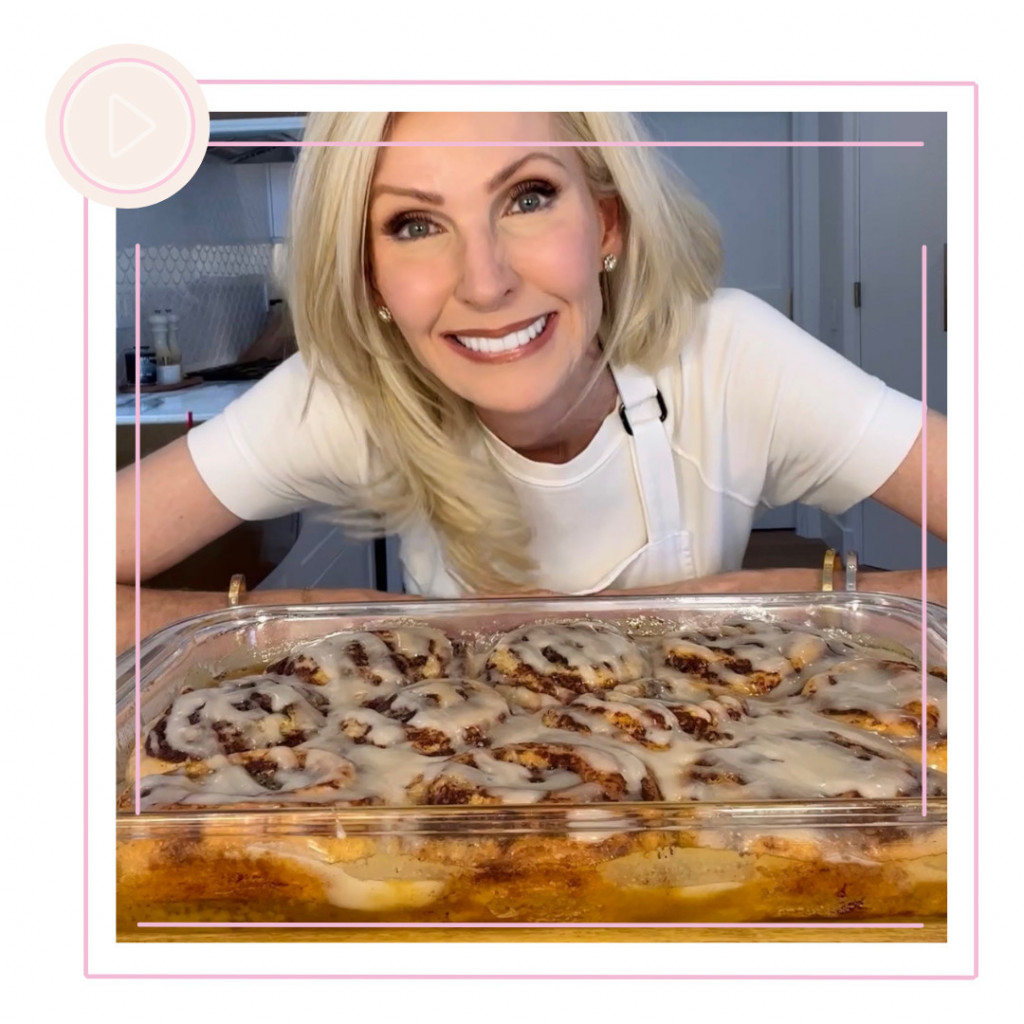 Does your family fight over the middle cinnamon roll? With 3 kids, the battle for the center bun was real every time I went to make them! This incredibly simple and affordable hack ensures each cinnamon roll is as gooey as the ones in the center. The best part, these taste like the expensive Cinnabon rolls at the mall food court! You're going to flip over these!
Ingredients:
– 2 (Large, 5 count) cans cinnamon rolls, any brand
-1 cup heavy whipping cream
-1 cup brown sugar, I used dark, but any kind will work
Directions:
Preheat oven to 350F
Spray 9X13 pan
Spread the cinnamon rolls in the pan, leaving a little room between each, then, mix brown sugar and cream together and pour evenly over the top. Bake for about 30 minutes, you don't want to over bake, so make to sure keep an eye on them and check around 25 minutes.
If desired, top with frosting packets that come with the canned rolls.  Special thanks to EverydayCheapskate for the inspiration on this one!
---
Check out more of LORAfied life hacks HERE!