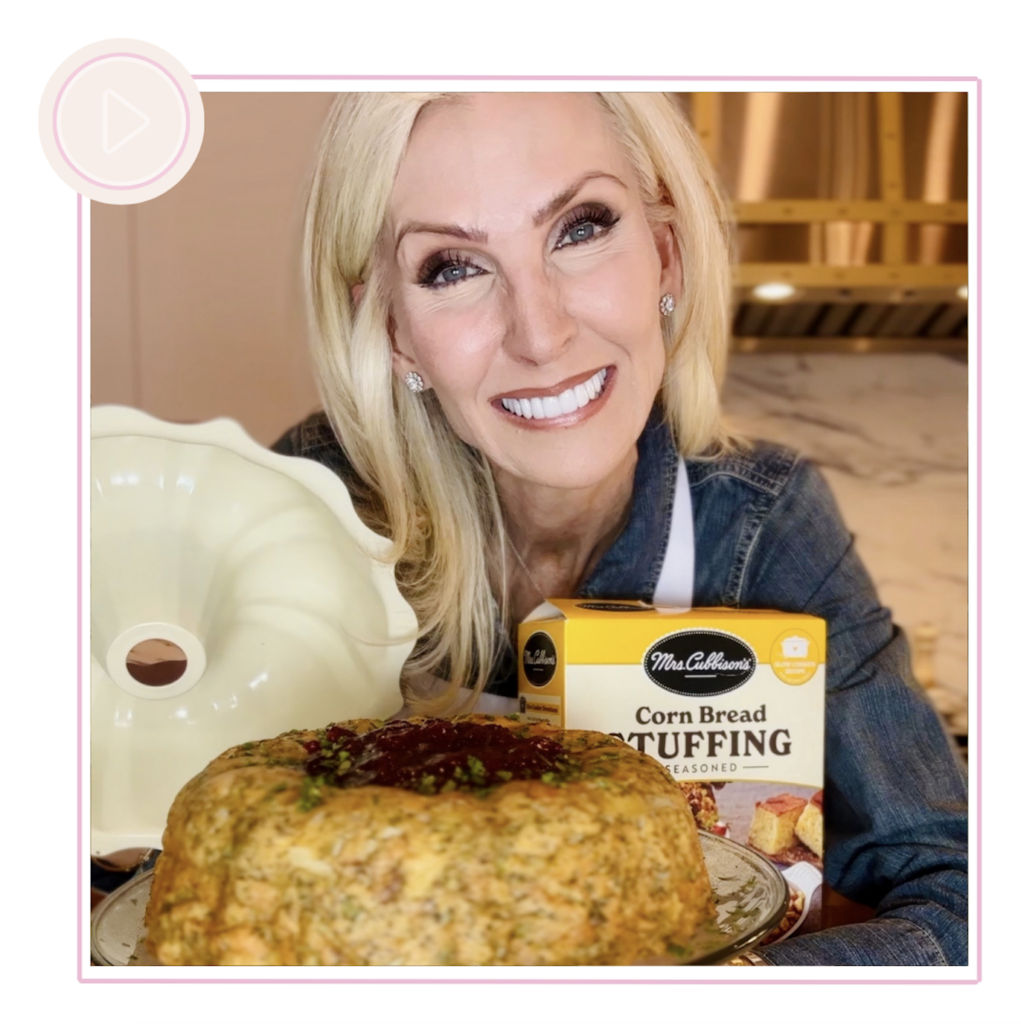 🦃 🤯 STUFFING HACK: EASY + PRETTY! Would you agree that stuffing is the least photogenic dish on your Thanksgiving table? 😂 This hack will change that! AND, the part my husband Scooter is jazzed about: more crunchy surface area 😉
LORAfied Stuffing Hack
Dressing Ingredients:
4 cups dry cornbread cubes 4 cups dry sourdough bread cubes 1 tsp salt 2 Tbsp rubbed sage or 1 Tbsp of fresh 1/2 stick butter 2 cups chopped onion 2 cups chopped celery 4 cups chicken broth 4 eggs, beaten
Directions:
Preheat oven to 350F Grease large baking dish Combine bread cubes, salt and sage in large bowl and set aside. Melt butter in sauce pan, add onion and celery, cook until soft. Pour butter mixture over the bread cubes Add broth and eggs, mix well. Depending on type of bread you're using you may need more or lees of the chicken broth. Bake at 350F for 50-60 mins. (the longer you bake, the crispier it gets)
Scooter's Cranberry Sauce: 1 bag (12oz) fresh cranberries 1/2 – 1 cup of sugar (May add more depending on your desired sweetness) 1 cup of water Optional juice of 1 orange and orange zest. Bring water & sugar to to a boil, add cranberries and cook about 10 minutes until the cranberries start to split. You can smash them a little or leave them more whole, your preference. Once cranberries have split, add the orange juice and zest, it using. This will thicken as it cools.
Enjoy and have a happy Thanksgiving!🦃
---
💗 FOLLOW ME
Instagram | TikTok | Youtube | Pinterest
LORAfied life hacks, recipes and more!