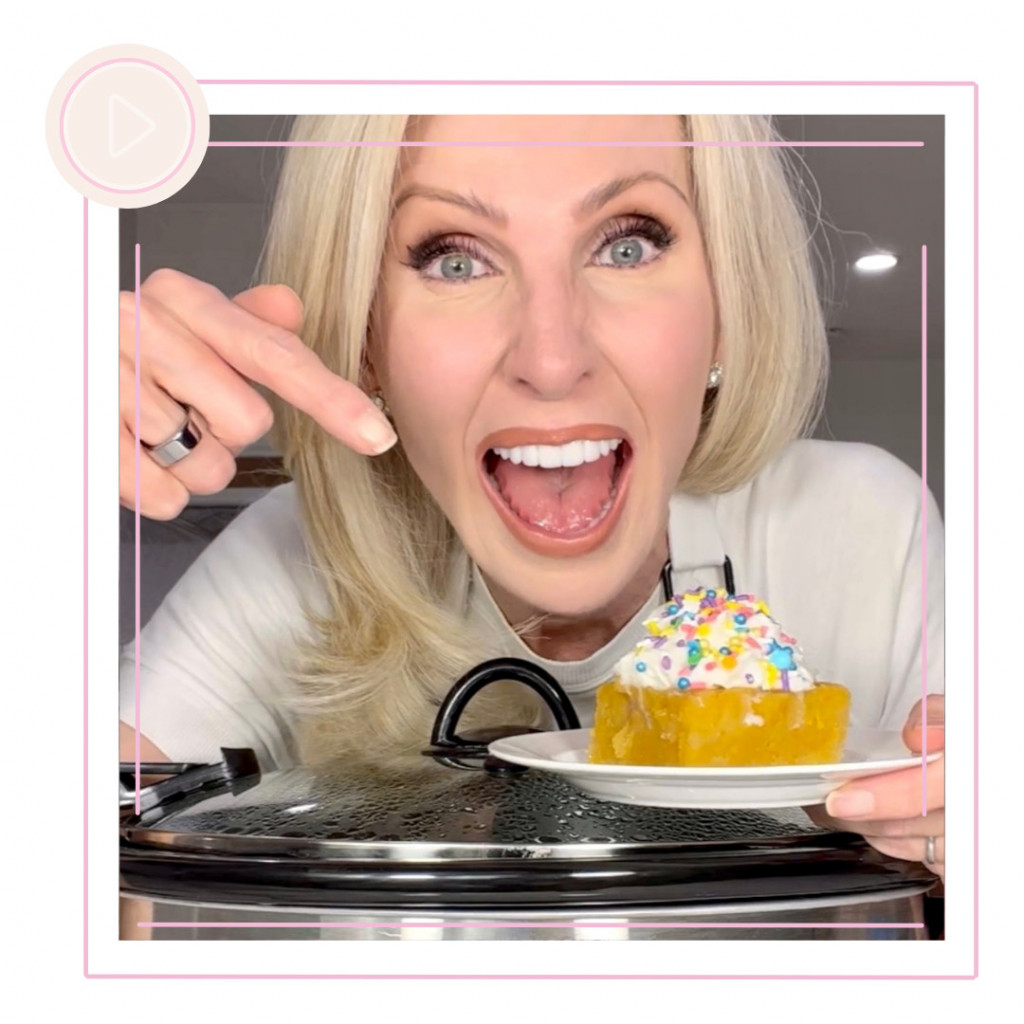 Crock pot cake?! That's right! Only 5 ingredients and easy to make. This is going to be the moistest cake you'll ever have!
LORAfied Crock Pot Cake Hack
Ingredients:
4 eggs
1/2 cup oil
1 cup water
1/2 cup sour cream
1 box cake mix, I used confetti flavor (GF works, too!)
Directions:
Mix all 5 ingredients together.
Spray crock pot and pour in.
Cover and cook on high for 2 hours (check at 1:30 hours) Could take much longer, depending on your slow cooker.
Important Notes: Slow cookers vary a lot! To keep the cake from being overwhelmed by condensation, place a layer of paper towels under the lid. Also, prop the lid open a little, you can use a the handle of a wooden spoon to let the steam escape. When I make this in my Cuisinart Slow Cooker, I don't have to prop the lid or add the layer of towels, but my actual Crockpot creates a lot more steam, making the tweaks necessary.
---
Check out more of LORAfied life hacks HERE!