Forget the rides and go for the food! If you're like me, the snack experience at a Disney park is just as important as the entertainment. Today we discovered 2 new items that have skyrocketed to the top of our favorites list at Disneyland.  We also have an old favorite on here you may not be familiar with that we're still digging after all these years.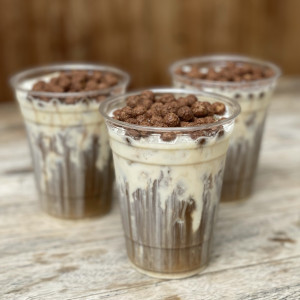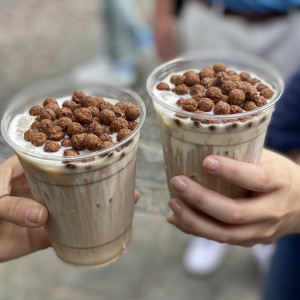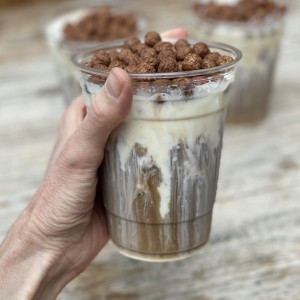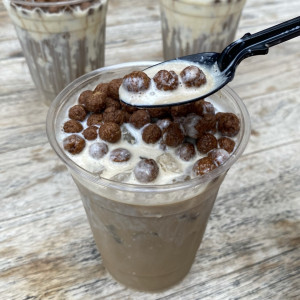 Cold Brew Black Caf – Whether you're a fan of Star Wars or not, Disney's new coffee creation is worth the trek to that section of the park! Head to Docking Bay 7 and order this super fun coffee drink. It's a fantastic cold brew topped with a sweet cream cheese foam and Cocoa Puffs cereal. It's like a iced latte and your favorite childhood breakfast cereal had a baby and dipped her in cream cheese frosting! Words cannot describe this one!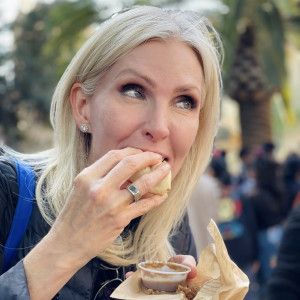 Loco Moco Bao – this little nugget of goodness just might be the best kept secret in the park! It's hard to explain how good it is and honestly, the menu description might cause you to pass, but trust me ORDER THIS! On the outside it's a traditional soft bao bun, while on the inside a combo of spiced ham, egg and ground beef come together in a way that's hard to describe. It's served with a side of mushroom gravy that you must dip it in! You can find it in Disneyland at The Tropical Hideaway tucked between the Jungle Cruise ride and Enchanted Tiki Room.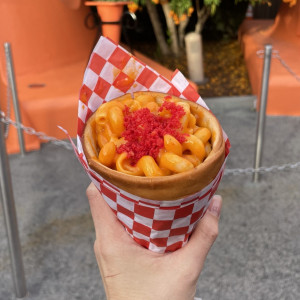 Spicy Mac 'n' Cheese Cone – without question, my kids all-time favorite Disney food item. Mac 'n' cheese is piled into an edible bread cone and topped off with what I describe as spicy Cheetos dust. You can only find this guy at California Adventure in the Cars Land section.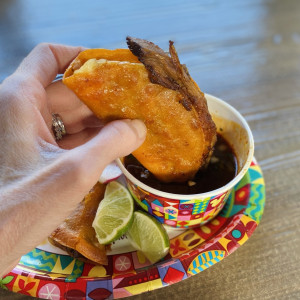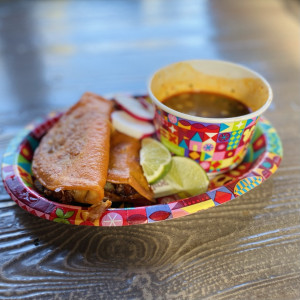 Saving the best for last! You're eyes aren't deceiving you, I'm dipping a taco like it's French dip! They're called QuesaBirria tacos, basically like a taquito, quesadilla and taco all morphed together! They're filled with stewed meat and cheese and served with consomé for dipping. Here's the crazy part, the consomé is the juice created by the meat as it cooked for hours upon hours. These guys are not to be missed, in fact, hey are so incredibly popular you can only place 2 orders at a time, essentially 2 plates of 2 tacos each, for a total of 4. The reason for the limit, they're in such high demand, the kitchen was overwhelmed trying to keep up, causing the line for these tacos to be a long as a ride! Mobile ordering is a must here, as the wait for counter ordering continues to be daunting. If you're with a large group, plan on placing several different orders. Find these at Cocina Cucamonga Mexican Grill in California Adventure's Pacific Wharf area.
What do you prefer, the rides or the treats? Let me know!