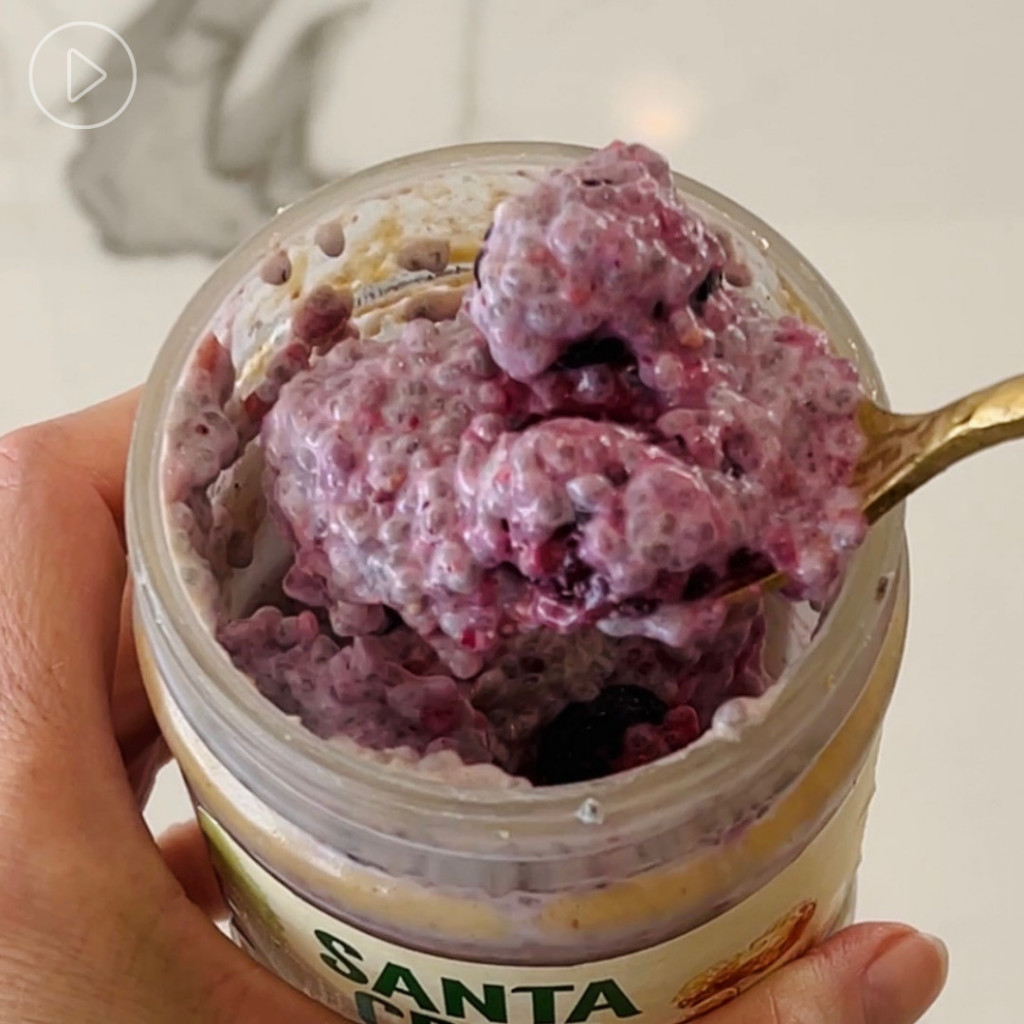 Are you the type who scrapes the very last bit out of a peanut butter jar? If you don't like wasting an ounce, this snack hack is for you! It's the snack my husband, Scooter, cannot wrap his head around, but trust me, it's delicious! It's my take on overnight oats, but without the oats! Easy, low carb and full of fiber!
THE QUICK & EASY RECIPE
Grab your almost empty jar of peanut butter and add 2 TBS of chia seeds, 1/2 cup of any milk and a handful of frozen berries. Shake & store overnight in fridge. Optional add-ons include stevia, nuts or cinnamon!
---
Check out more LORAfied life hacks HERE!