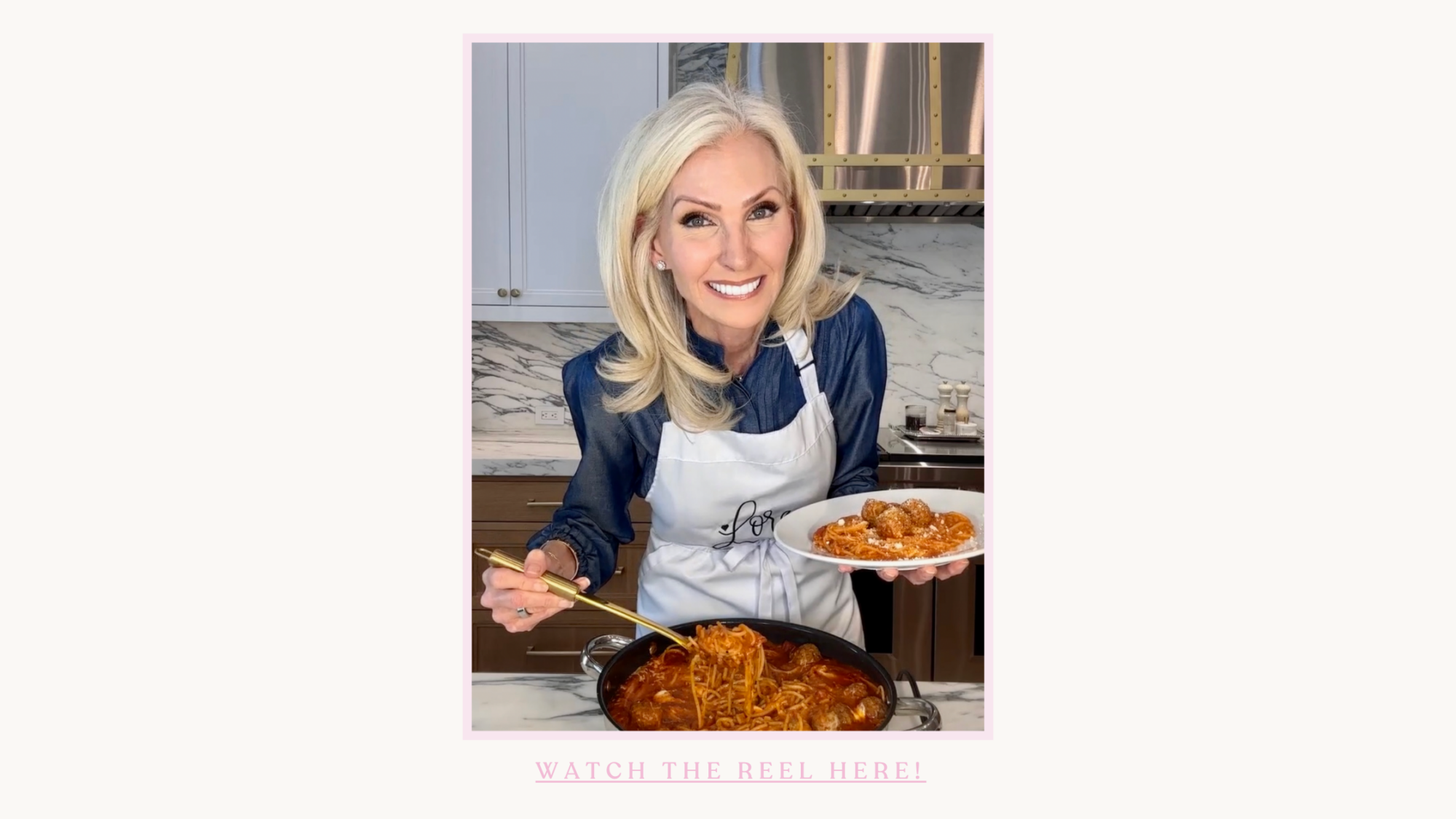 🍝❤️ DINNER HACK: 4 INGREDIENTS + 1 PAN + ONLY 20 MINUTES ⏲️🥳 #ad
How crazy are your weeknights? I thought as the kids got older, things wouldn't be so nutty come dinnertime, but honestly, it's harder now than ever to balance "all the things" and get a meal on the table. This is one of my family's favorites! It works with any pasta, any sauce and any type of meatballs. And here's the best part…I didn't have to turn on the stove or boil a pot of water😉
LORAfied Spaghetti & Meatballs
Ingredients:
1 jar pasta sauce
1 jar water
1 bag frozen meatballs
1 box of pasta
1 cup mozzarella cheese
After plugging in your skillet, start by adding a jar of pasta sauce, a jar of water and frozen meatballs (beef, chicken or veggie) to your pan. Cover and simmer for about 10 minutes.
Now it's time for the pasta. Yup, it's going in dry! Move it around for a little bit to make sure it's all separated.
Just 10 minutes later, add your cup of cheese. I went with shredded mozzarella and added some cute little mozzarella balls just for fun. You can use anything here… even simple parmesan works too.
Cover the skillet with the lid to let the cheese melt, and it's time to eat! It's cheesy and easy- two of my favorite words😉
NOTE: can be made in a regular pan on the stove as well 😊 This dish makes great leftovers 💕
What sauce and meatball combo would you use? Comment and LMK! Vodka sauce with turkey meatballs is a winner 🥰
---
FOLLOW ME
Instagram | TikTok | Youtube | Pinterest
LORAfied life hacks, recipes and more!