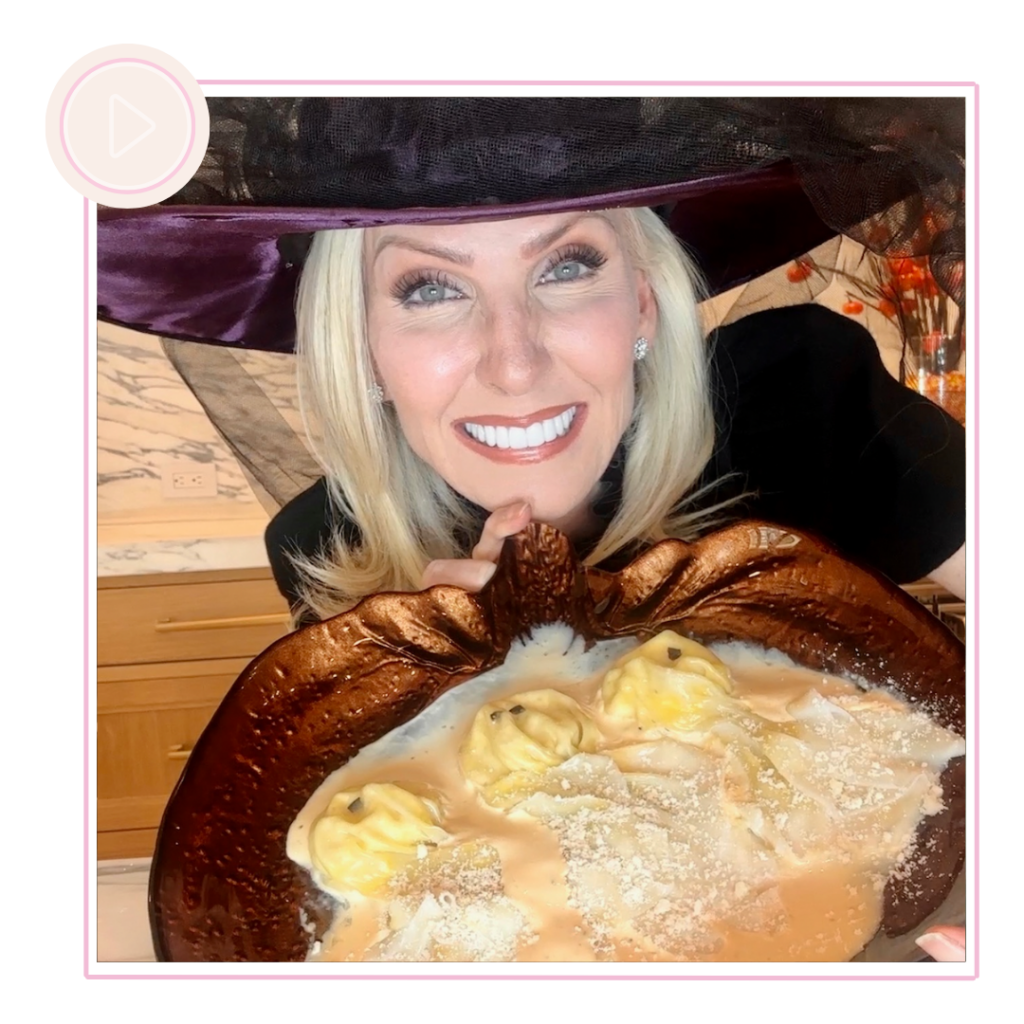 Have you ever made pasta from scratch? I have and I can tell you I'm not rushing to do it again 😂 I love it, but the time commitment is a doozy! That's why I LOVE THIS EASY RAVIOLI RECIPE! Just wait until you see how quick and simple this one is. Plus, these little ghosts are perfect for Halloween. This is by far my favorite Halloween hack I've ever done.
LORAfied Spooky Ghost Pasta Halloween Recipe
1 cup of ricotta
1/2 cup of Parmesan cheese
1 teaspoon Magic Seasoning (link here)
Splash of lemon juice
1 packet of egg roll wrappers
1 beaten egg
1 jar favorite pasta sauce (I used Alfredo)
        The first step is the easy filling with just 4 ingredients. Combine your ricotta, parmesan, magic seasoning, and lemon juice in a bowl.
Now, for the "pasta," we are using egg roll wrappers! Place your wrappers onto a tray and brush each one with egg wash (one beaten egg). Scoop one tablespoon of filling onto the center of each wrapper. To make the ghost, gently pinch around the ball of ricotta and seal the wrapper.
After freezing the wrappers for at least 30 minutes, bring your pasta water to a boil (I add salt and oil to mine). In a separate pan, heat your sauce of choice. I highly recommend using Alfredo sauce for these guys. Drop the ghosts into the boiling water to cook. When they float, they're done! Mine took approximately 2-3 minutes.
To finish these guys off, add them to the sauce in a serving plate. I used chopped olives for the eyes of the ghosts. No one is ever going to believe these are made out of egg roll wrappers!
---
FOLLOW ME
Instagram | TikTok | Youtube | Pinterest
LORAfied life hacks, recipes and more!