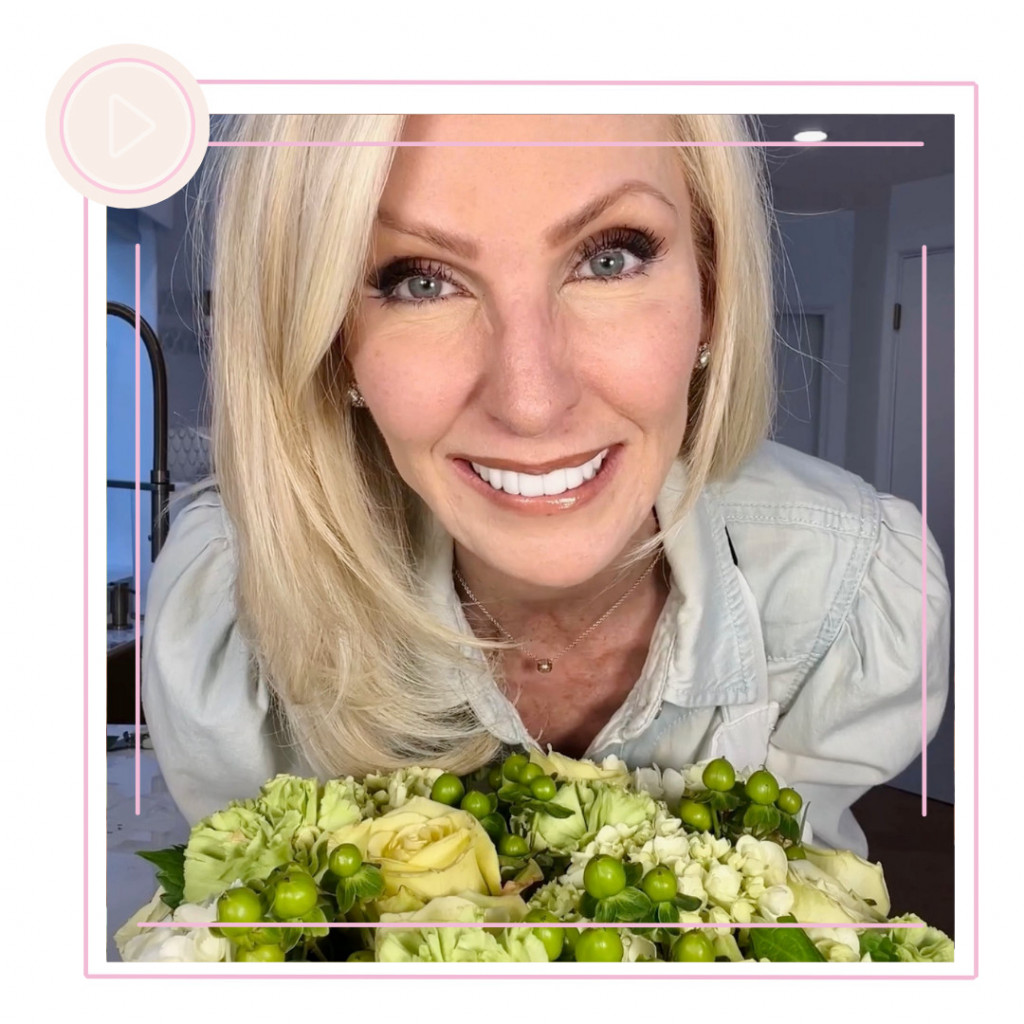 Today I'm sharing how to arrange grocery store flowers to make them look fancy on a budget!
When buying your blooms, buy them all in the same color way. That elevates them immediately (all the fancy hotels do that!)
Skip buying the vase and use what you have. We can even use a mixing bowl! Grab your tape and start making a grid. Trust me, this is a game changer.
Add some water and a splash of apple cider vinegar. Put your vase at the edge of the counter to help you cut those grocery store flowers the right height each time. 
Cut the stems at an angle. That'll allow the flowers to take in more water. Now, start filling in that grid! Leaving the leaves on can cause the water to turn bad so you want to dig those out.
That's all! To make your beautiful arrangement last, change the water every 2-3 days.
---
Check out more of LORAfied life hacks HERE!