Do your bananas ripen faster than you'd like? Here's how to slow their roll and keep them fresh longer!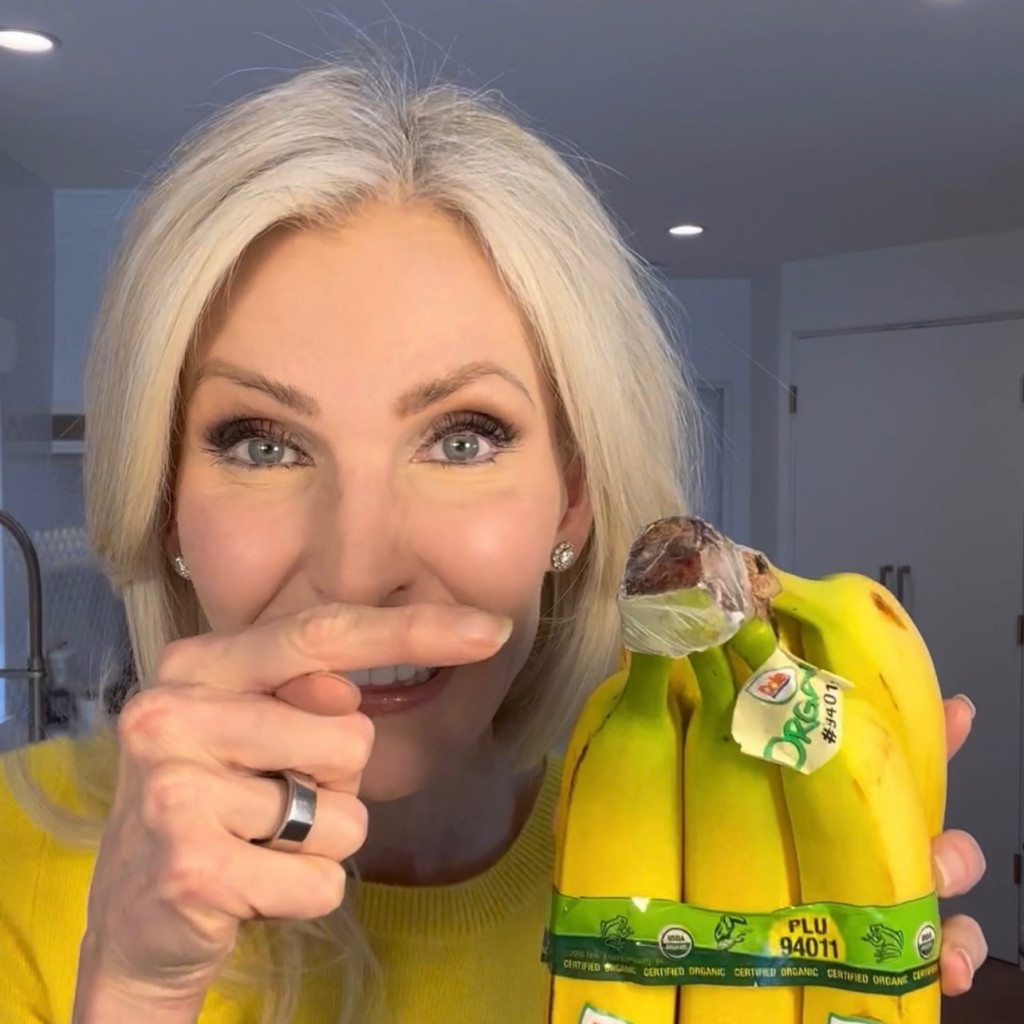 Have you ever wondered what that tape on top of the banana bunch was for? Well, that little piece of tape serves a purpose.
Go grab your plastic wrap, we're about to save a bunch!
Separate your bananas and wrap each top with plastic- this slows down the release of ethylene gas which causes them to ripen fast.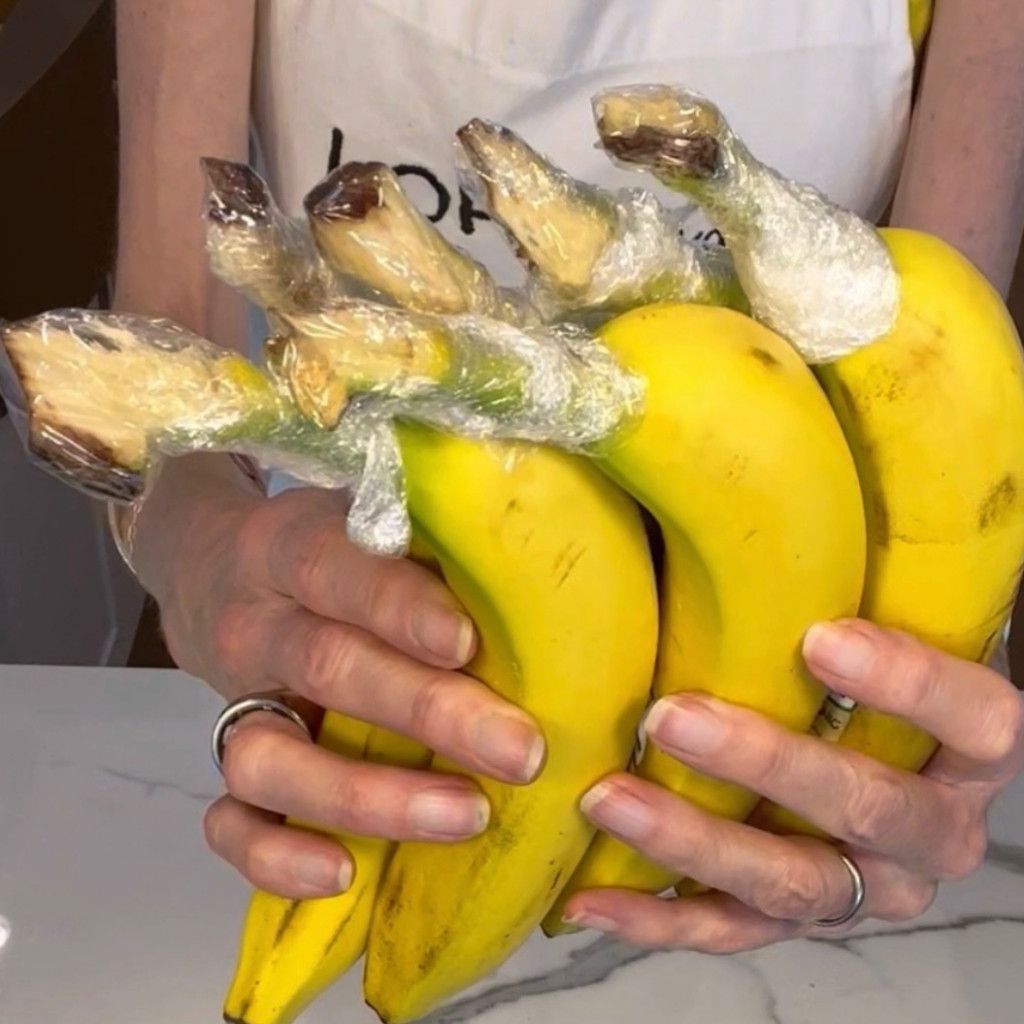 There you have it, perfectly wrapped bananas that won't ripen too fast!