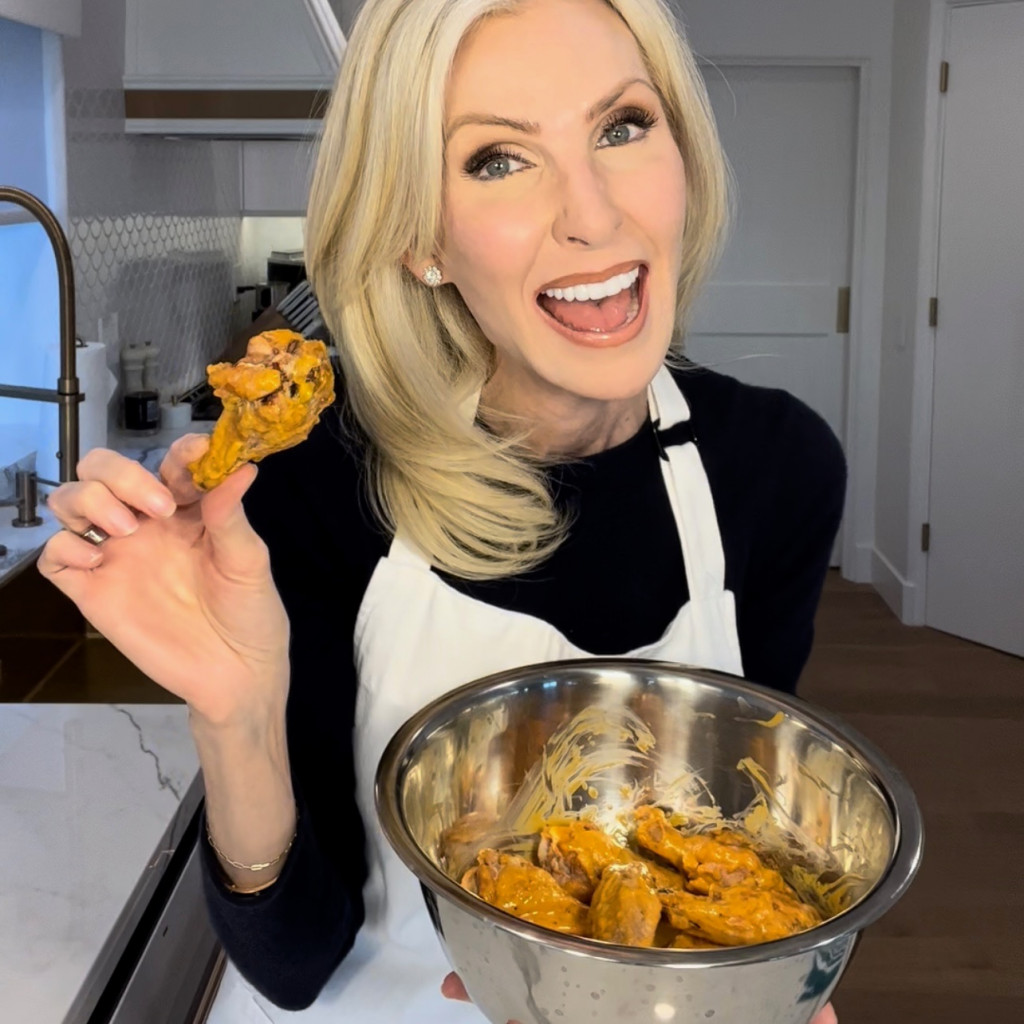 Do you like chicken wings? I love them, but if you're like me and worry about how fried they are, this hack is for you! These wings happen to be keto, paleo, low carb, baked and don't require an air fryer. A superbowl staple- crispy chicken wings coming right up, just in time for the big game!
RECIPE: 10 WINGS
Toss wings in 1 T. baking powder  & 1/2 teaspoon of salt. Place on foil-lined pan with baking rack. Bake at 250F for 30 minutes, then turn oven up to 425F and bake for 45 more minutes.
When they're ready to come out of the oven, toss into a bowl & top with your favorite sauce.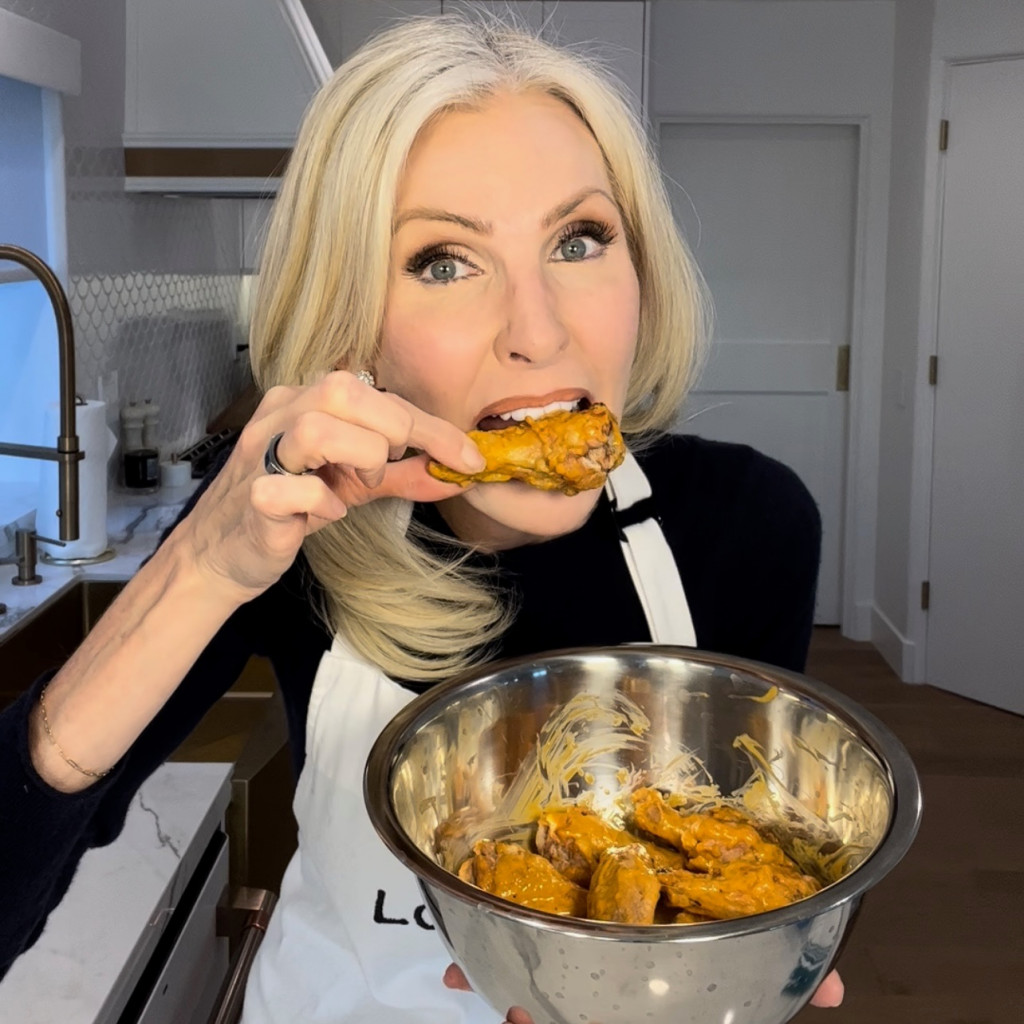 Take a bite & enjoy!