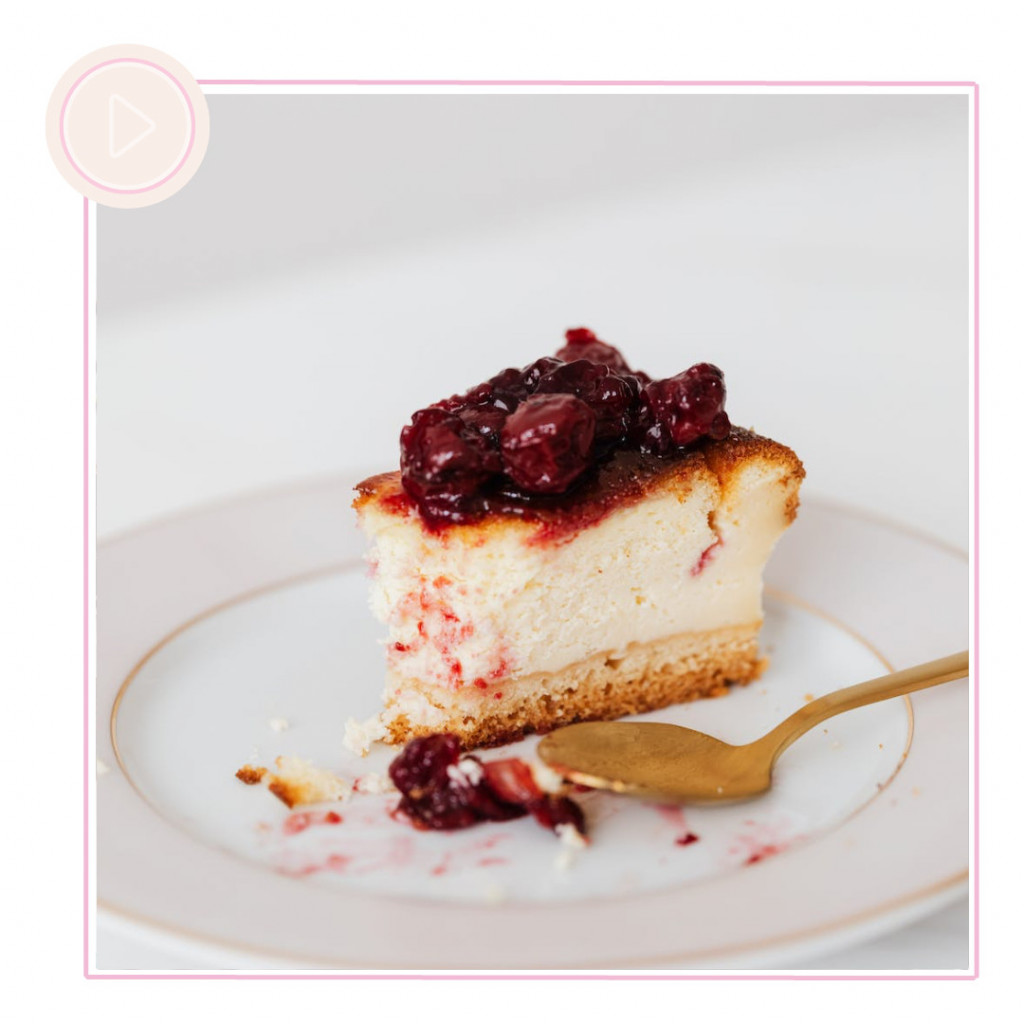 Are you a cheesecake fan? When I went to pick up a slice at The Cheesecake Factory this week, I almost passed out! With tax, it was nearly 11 bucks! CRAZY, right? We can do better for our wallet and tastebuds! Here is my delicious Cheesecake Factory copycat cheesecake. Click here for Kid 3's review on this one! 😉
Cheesecake Factory Cheesecake Crust (*Make First*)
INGREDIENTS:
1 cup graham cracker crumbs
1/4 cup almond crumbs
1/4 cup walnuts crumbs
2 Tbsp. sugar
1 tsp. Cinnamon
1 stick melted butter (save the wrapper)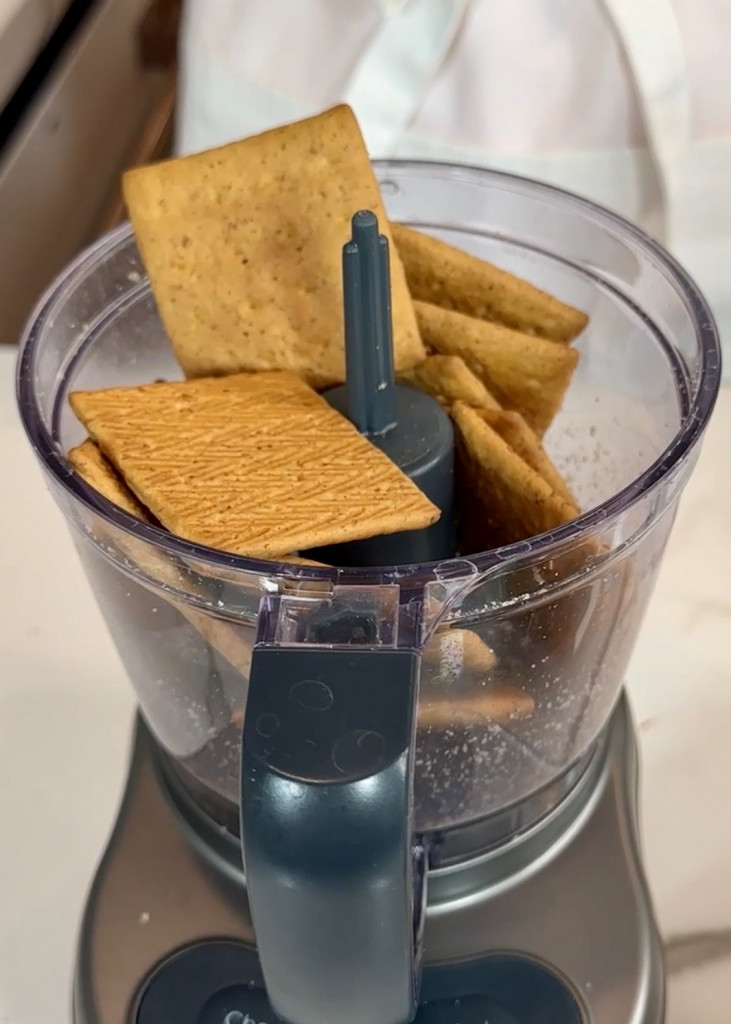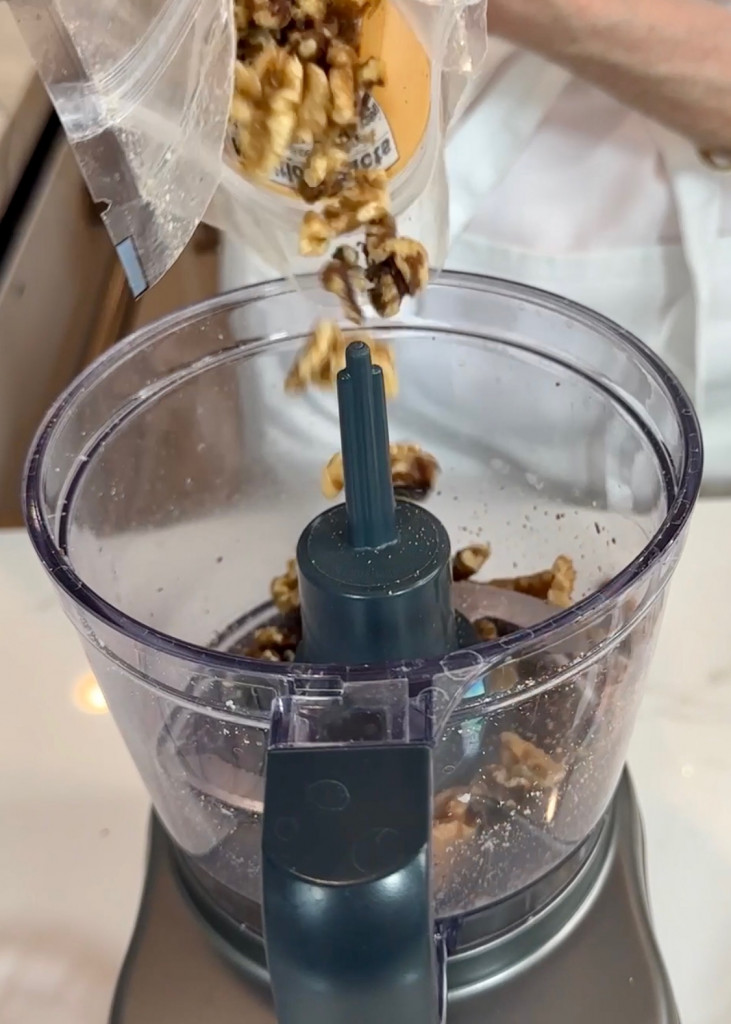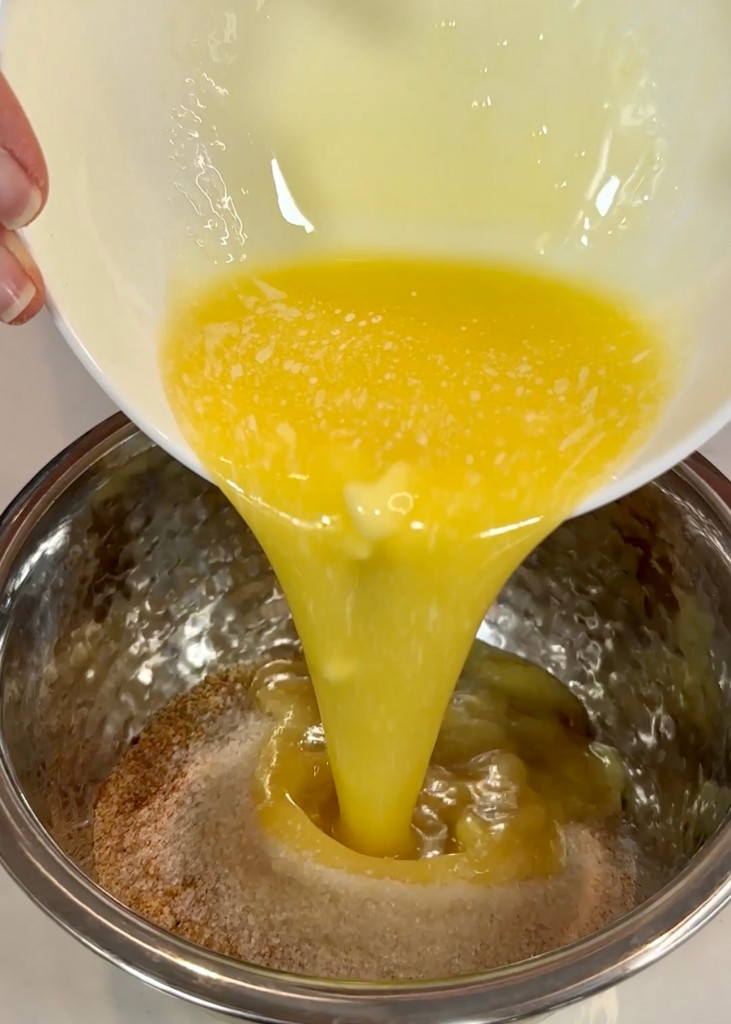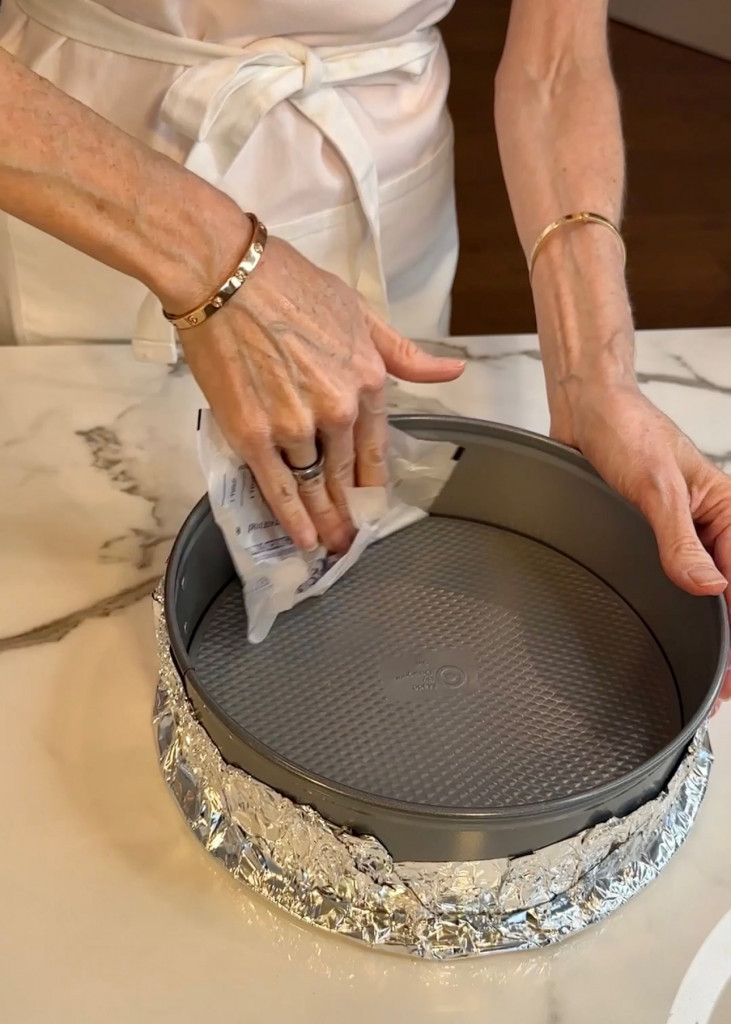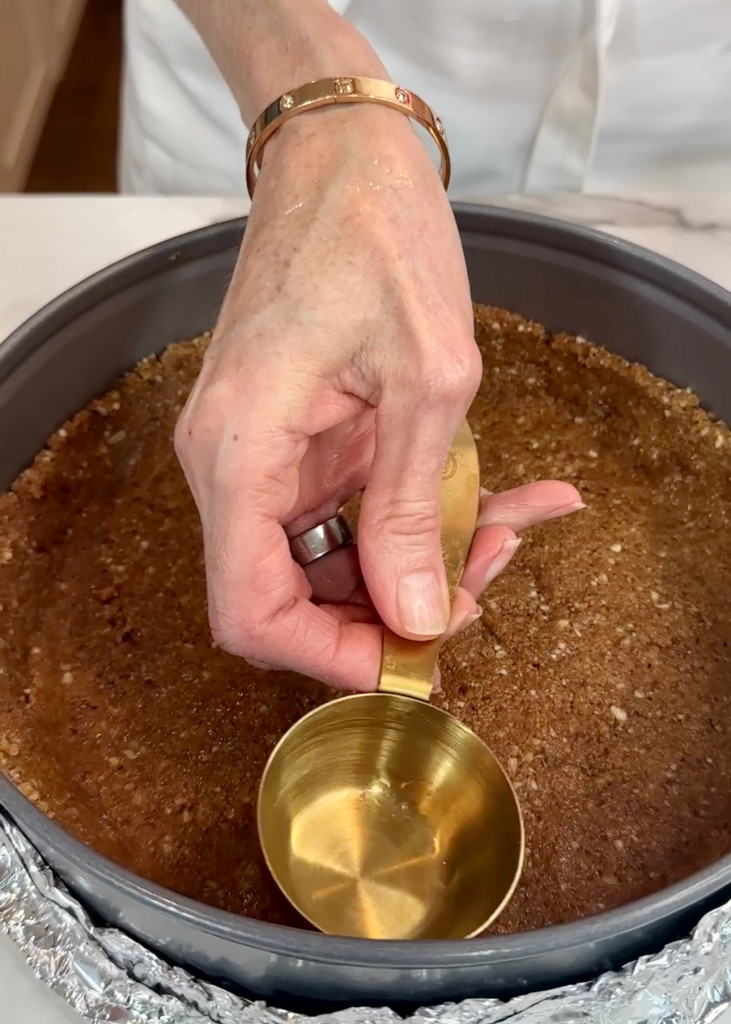 DIRECTIONS:
Start by covering the bottom of your pan with foil. For this crust, the nut crumbs make all the difference! After making your crumbs in a food processor, add all of the remaining ingredients and mix together. Take your leftover butter wrapper and use to grease the pan. Finally, press crumb mixture into pan. Put in refrigerator or freezer while making filing.
Cheesecake Factory Cheesecake Filling
INGREDIENTS:
6 pkg cream cheese (8 oz. each at room temperature)
2 cups sugar
5 large eggs (room temperature)
16 ounces sour cream (room temperature)
1/4 cup flour
2 Tbsp. cornstarch
1 tsp. vanilla extract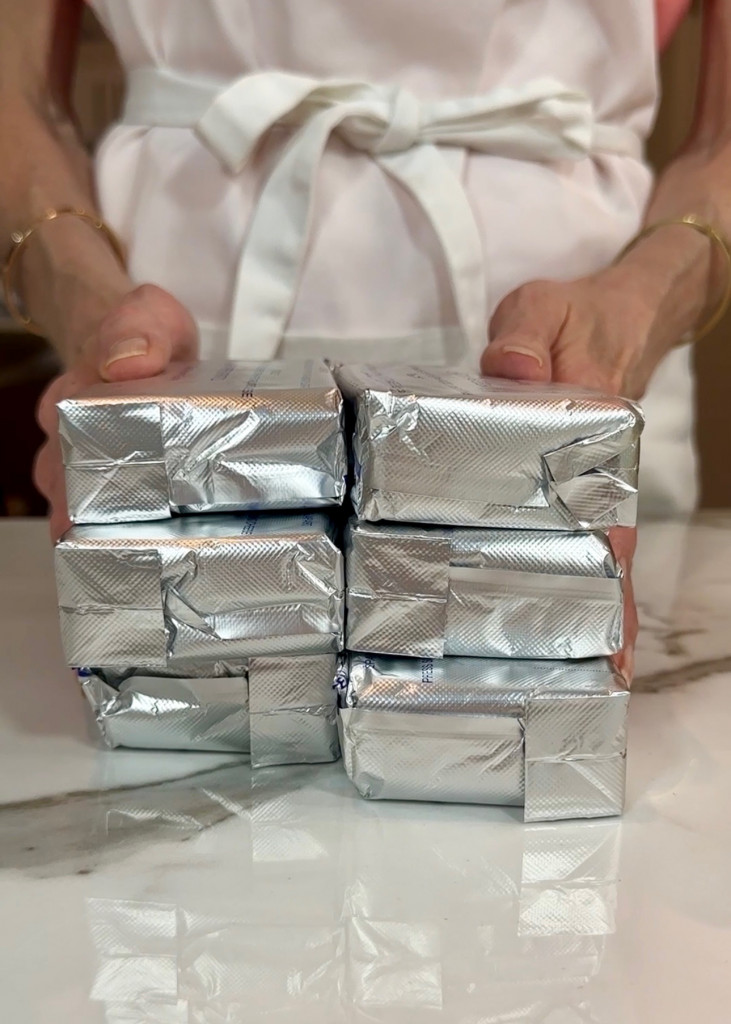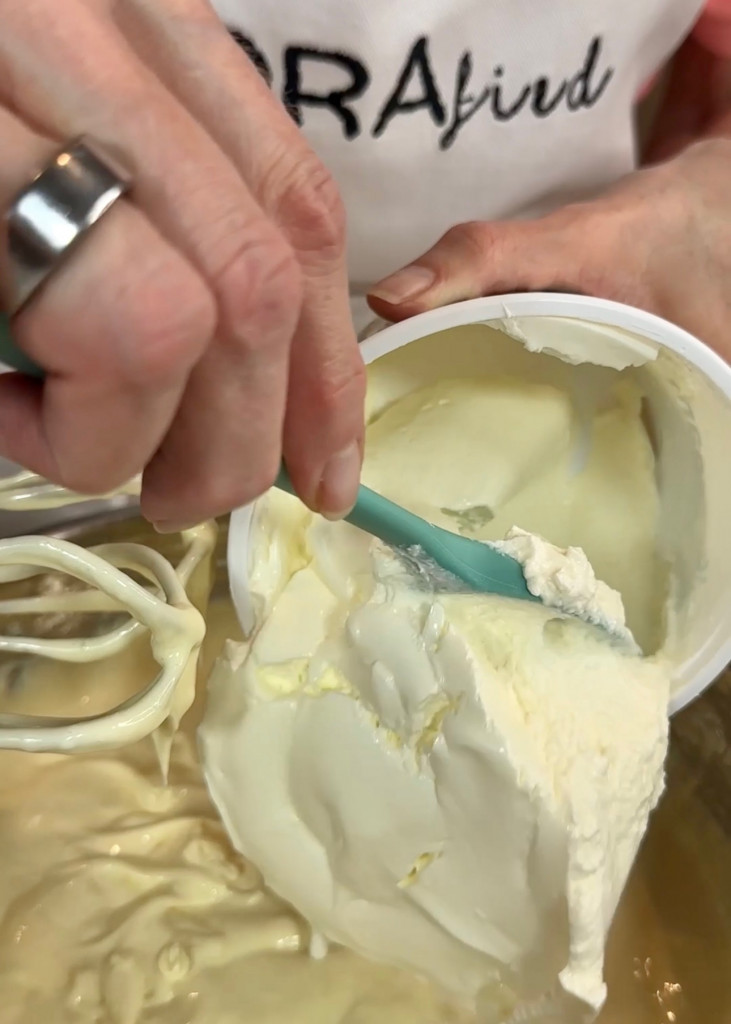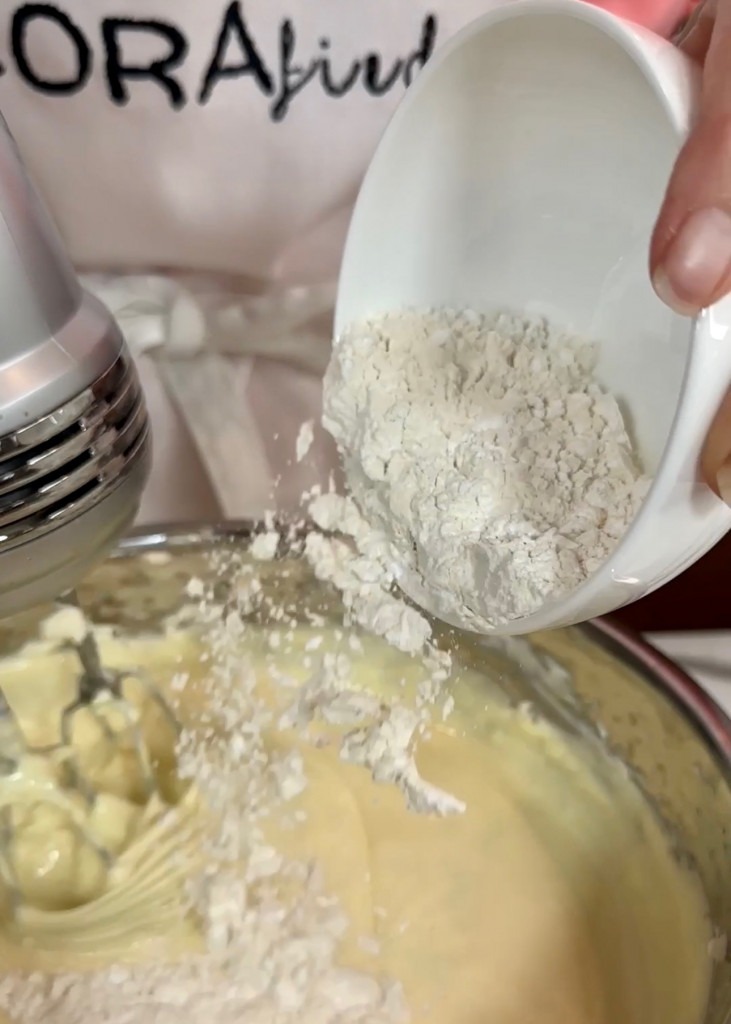 DIRECTIONS:
This incredible filling starts ton of cream cheese! The good news is that opening the six bricks of cream cheese is the most difficult part of the recipe. After fluffing your cream cheese, add in the sugar and those eggs one at a time. Add the vanilla and sour cream, followed by a little bit of flour. It is just so simple!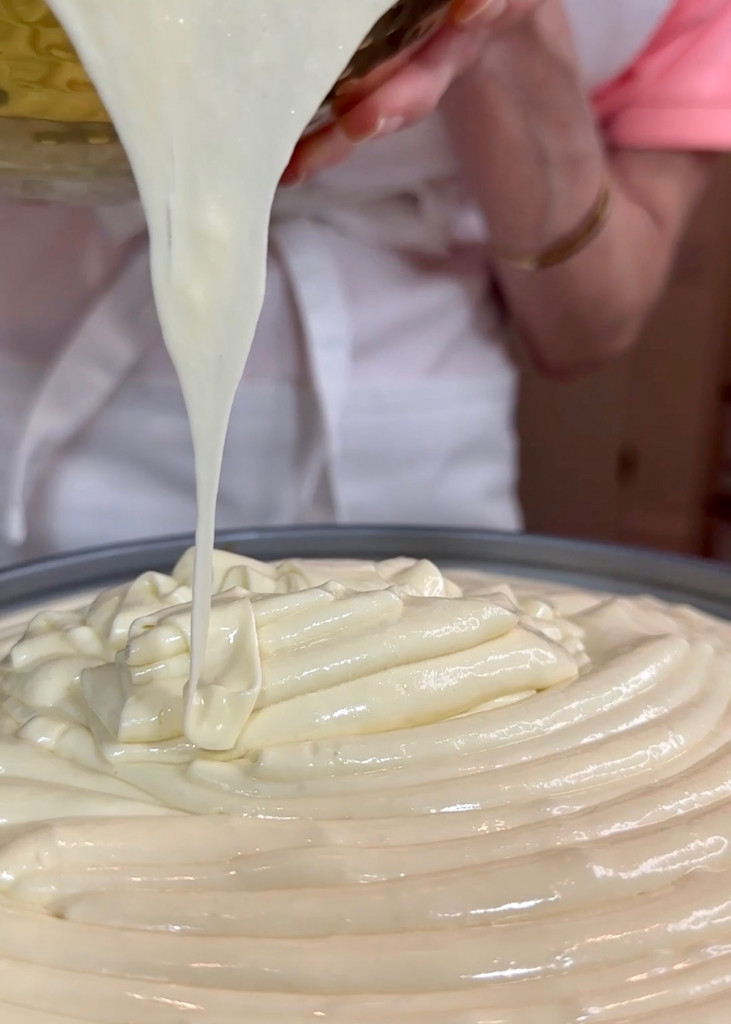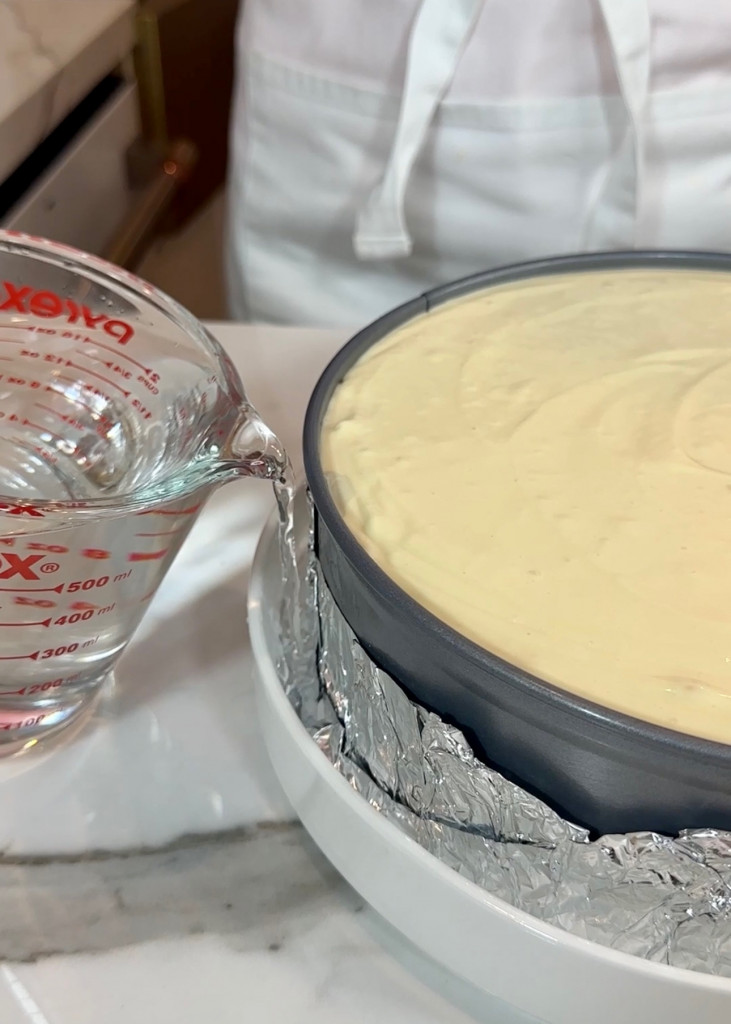 Now it's time to put this masterpiece together! After pouring your filling on top of your crush, place pan in baking dish. Fill outside with water to create a water bath.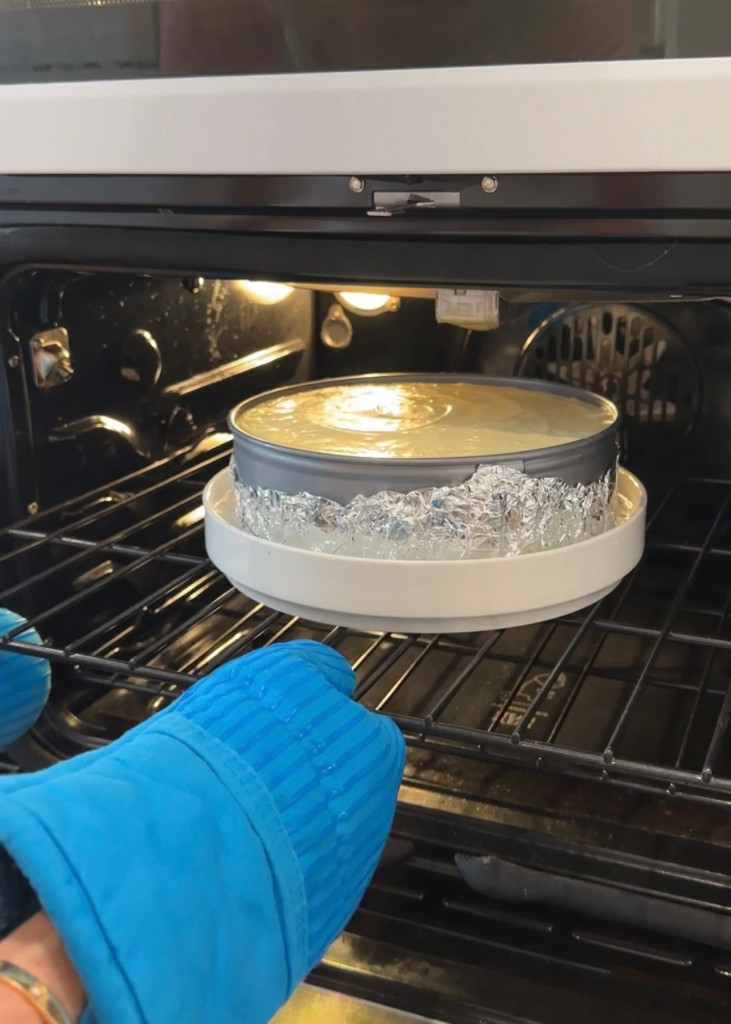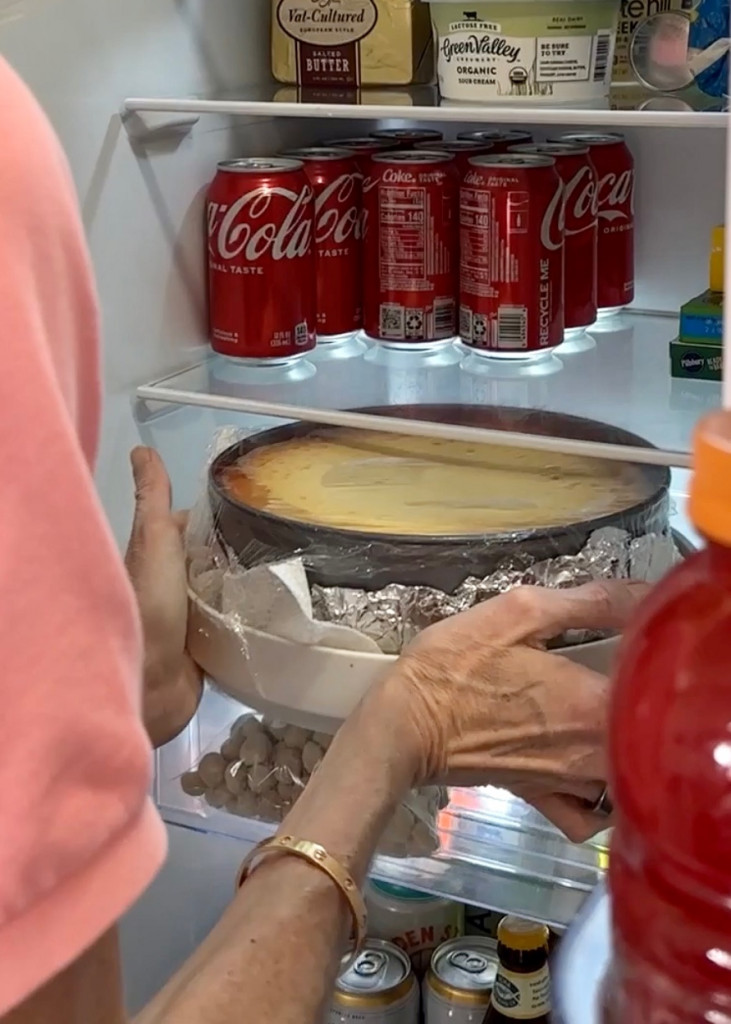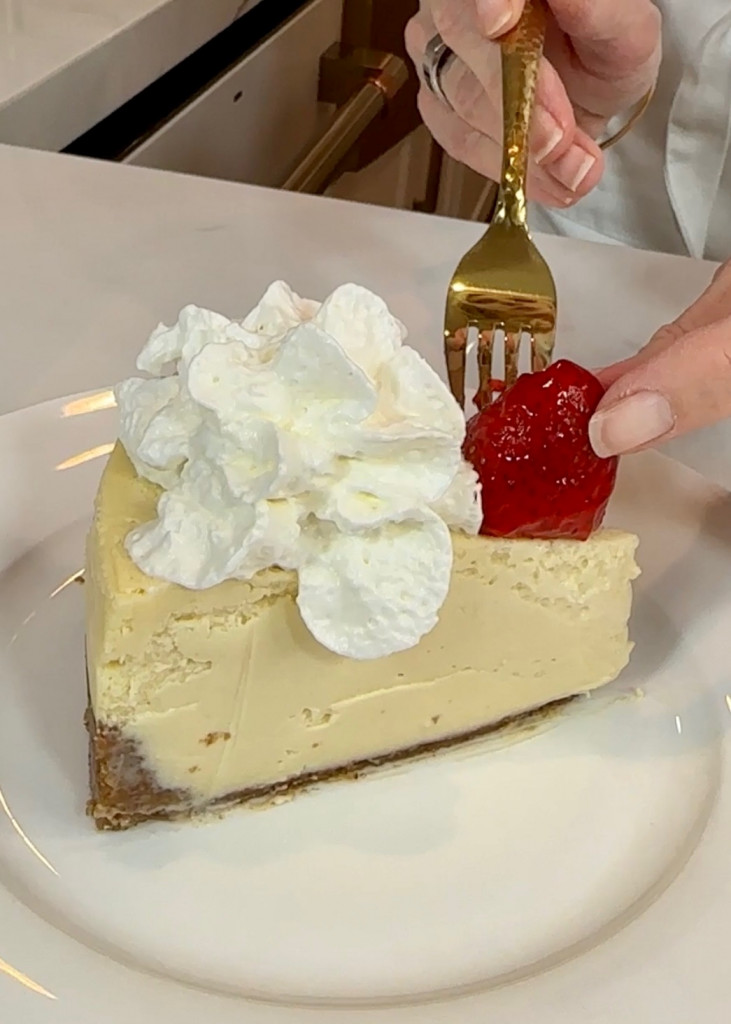 The baking and cooling portion is time consuming but super easy. Bake your cheesecake for 1 hr 15 mins at 325F. Turn off the oven, crack the door open and let it set for 1 more hour while the oven cools (it will still be a little jiggly when you take it out). Sit on counter for another 2 hours to completely cool and set. Finally, refrigerate for a few hours or overnight.
Thanks to Catalina @sweetnsavorymeals for the inspo! Let me know if you try this recipe, and stay tuned for more copycat recipes.
---
💗 FOLLOW ME
Instagram | TikTok | Youtube | Pinterest
LORAfied life hacks, recipes and more!