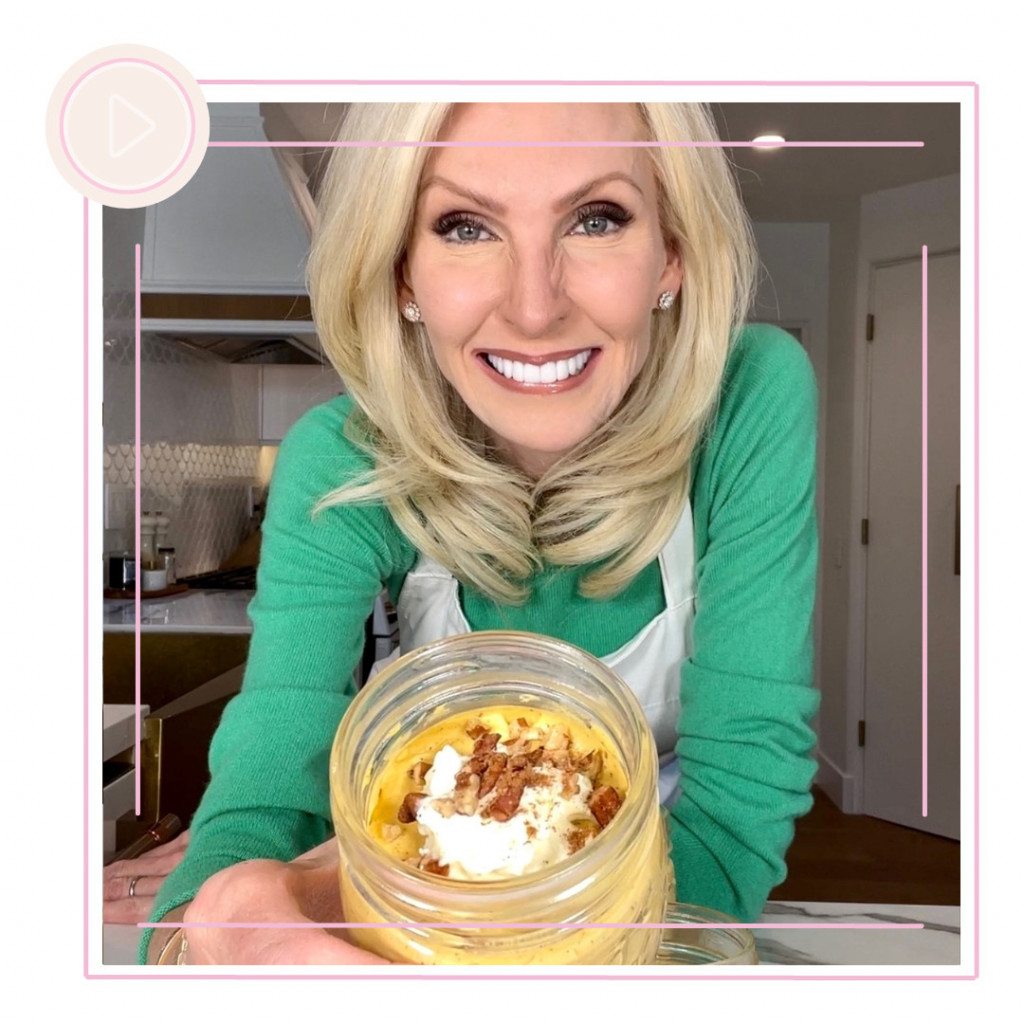 This is the pumpkin spice dessert you have been waiting for! Today I'm sharing a quick and easy no bake, low carb pumpkin spice cheesecake! Even better, this recipe is zero guilt! Did I mention it is no bake?!
LORAfied Pumpkin Spice Cheesecake 🎃
Ingredients
Filling:
8 oz. softened cream cheese
¾ cup pumpkin puree 
½ cup brown sugar substitute, I use Lakanto
½ teaspoon cinnamon
½ – 1 teaspoon vanilla extract
1 teaspoon pumpkin pie spice
1 cup heavy whipping cream
Crust:
1 ½ cups nuts (before chopping), I used a mix of pecans & walnuts
1 tablespoon brown sugar substitute 
½ teaspoon cinnamon
Directions:
In a bowl, blend cream cheese, pumpkin and brown sugar substitute. Add spices and vanilla, mix until combined
Pour in cream and whip for 5 minutes
Set filling aside
Add nuts, brown sugar & cinnamon to your food processor and chop until the consistency of a graham cracker crust.
Divide crust among 8 jars, pat down, top with filling and refrigerate until set. Add toppings of choice!
Enjoy and have a happy Autumn!
---
💗 FOLLOW ME on Instagram
💗 FOLLOW ME on TikTok
LORAfied life hacks, recipes and more!