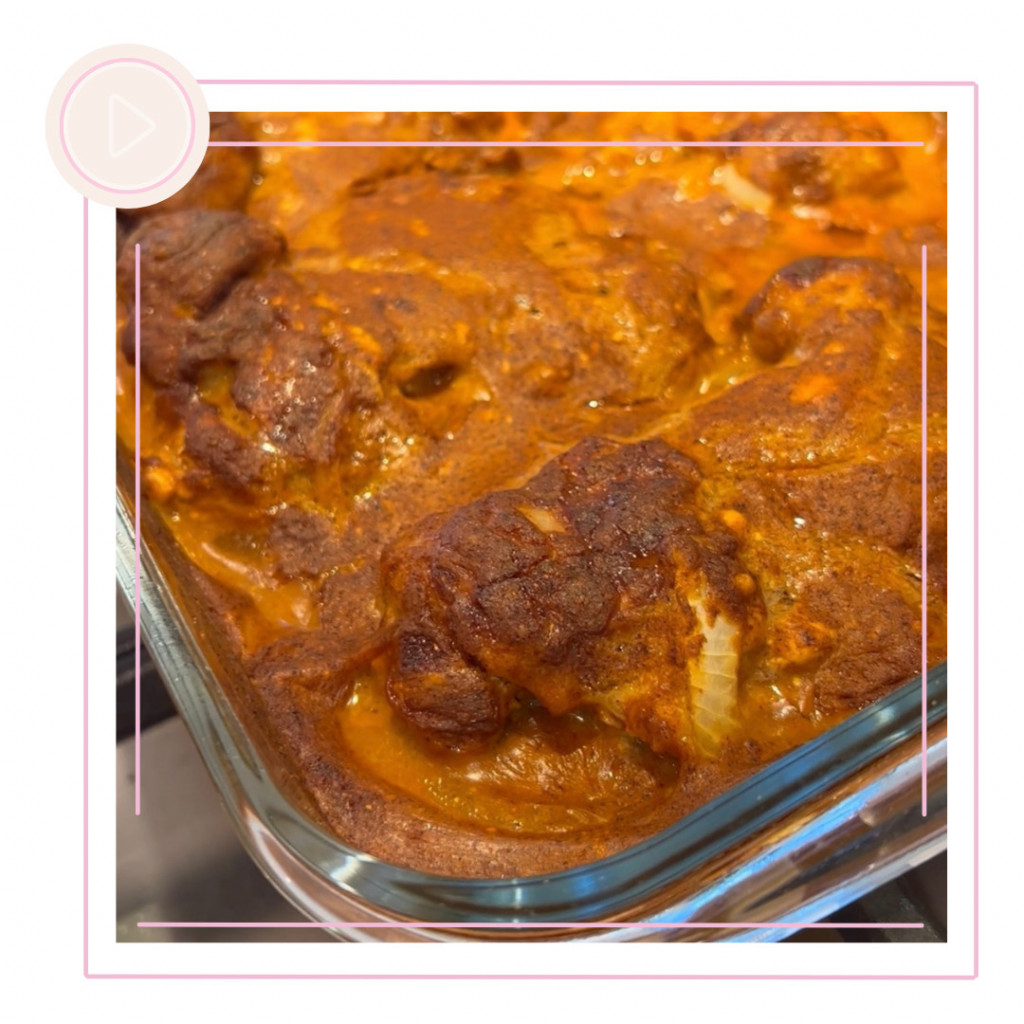 Low carb enchilada chicken anyone? This easy, 5 ingredient 1 pot wonder is one you can make tonight! It's a budget-friendly family favorite that transforms a packet of taco seasoning and jar of enchilada sauce into a fancy dish you can proudly serve to anyone. No cooking skills needed, just toss it all in a dish, bake and enjoy! This is GF and can be made DF, too!
LORAfied Enchilada Chicken
Ingredients:
1 pkg chicken (I used thighs, but you can use your favorite)
1 jar enchilada sauce
1/2 – 3/4 cup sour cream
1 pkg taco seasoning (may not need entire packet)
1 small onion
Directions: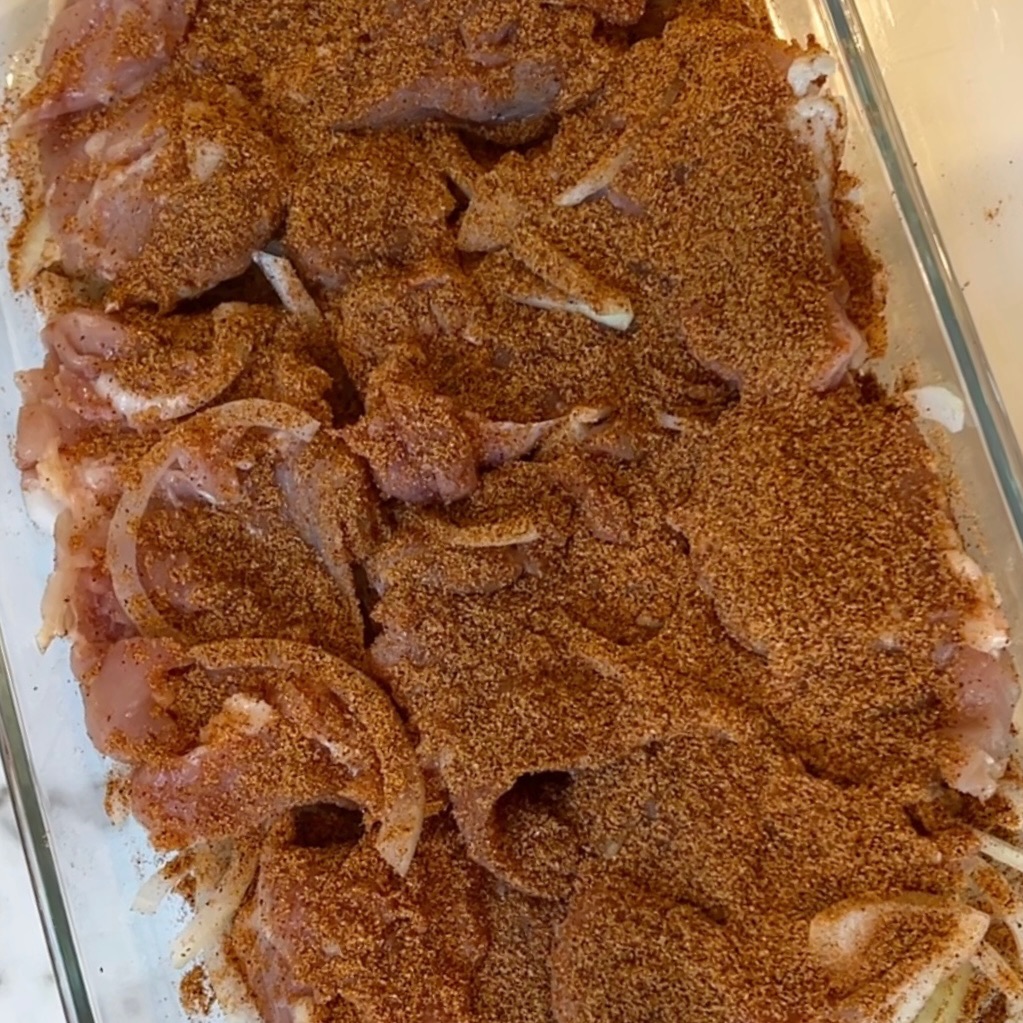 Preheat oven to 400F. Slice onion and layer on bottom of pan, place chicken on top. Season both sides of chicken with taco seasoning (be careful to not over season.) Mix enchilada sauce and sour cream together, pour on top. Bake for 40-45 minutes.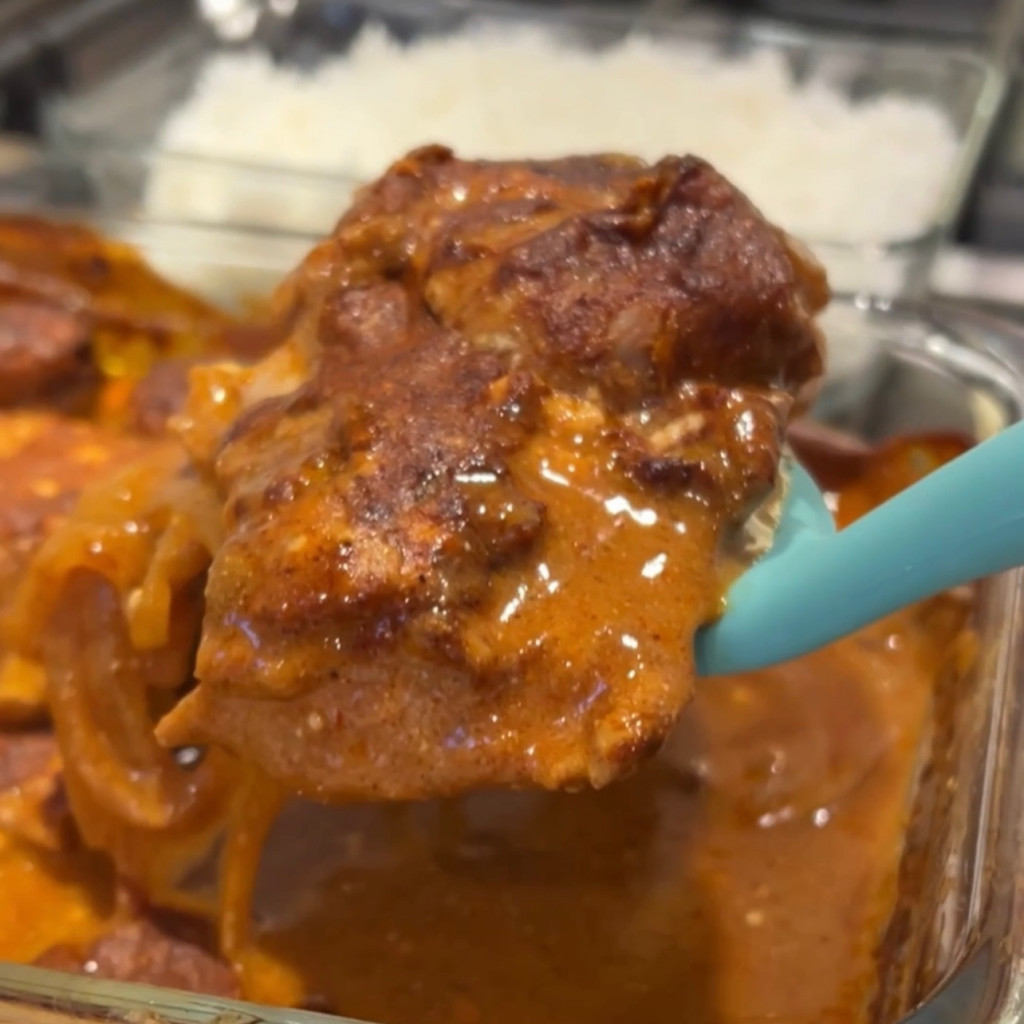 Serve with extra sour cream and guacamole, if desired. My kids love this with Mexican rice, while I keep it low carb with cauliflower rice!
---
Check out more of LORAfied life hacks HERE!