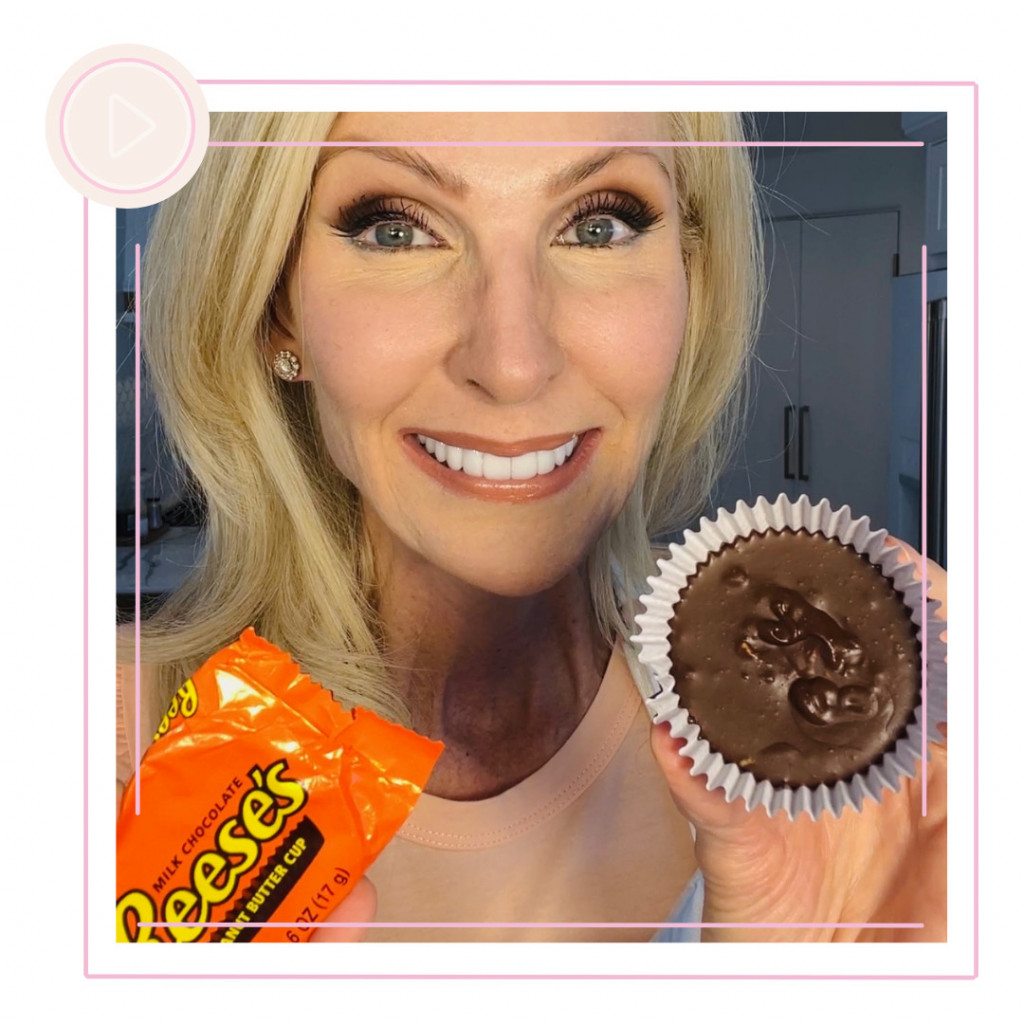 How often do you crave chocolate? My answer: everyday! This no bake, keto, low carb Reeses hack is so easy and they're beyond delicious! They even have the famous Reeses ridges on the edge.
Ingredients:
1 10oz. bag of sugar free chocolate chips (or a little more than 1 1/2 cups)
3/4 cup unsweetened nut or seed butter, I used chunky peanut butter
Directions:
Microwave chocolate and nut butter, stirring every 30 seconds until melted, should take less than 2 minutes, but will depend on microwave strength.
Scoop into cupcake holders and freeze for 30 minutes. Store in fridge or freezer. Use this 2 ingredient Reeses hack to satisfy your chocolate cravings as often as you'd like!
---
Check out more of LORAfied life hacks HERE!