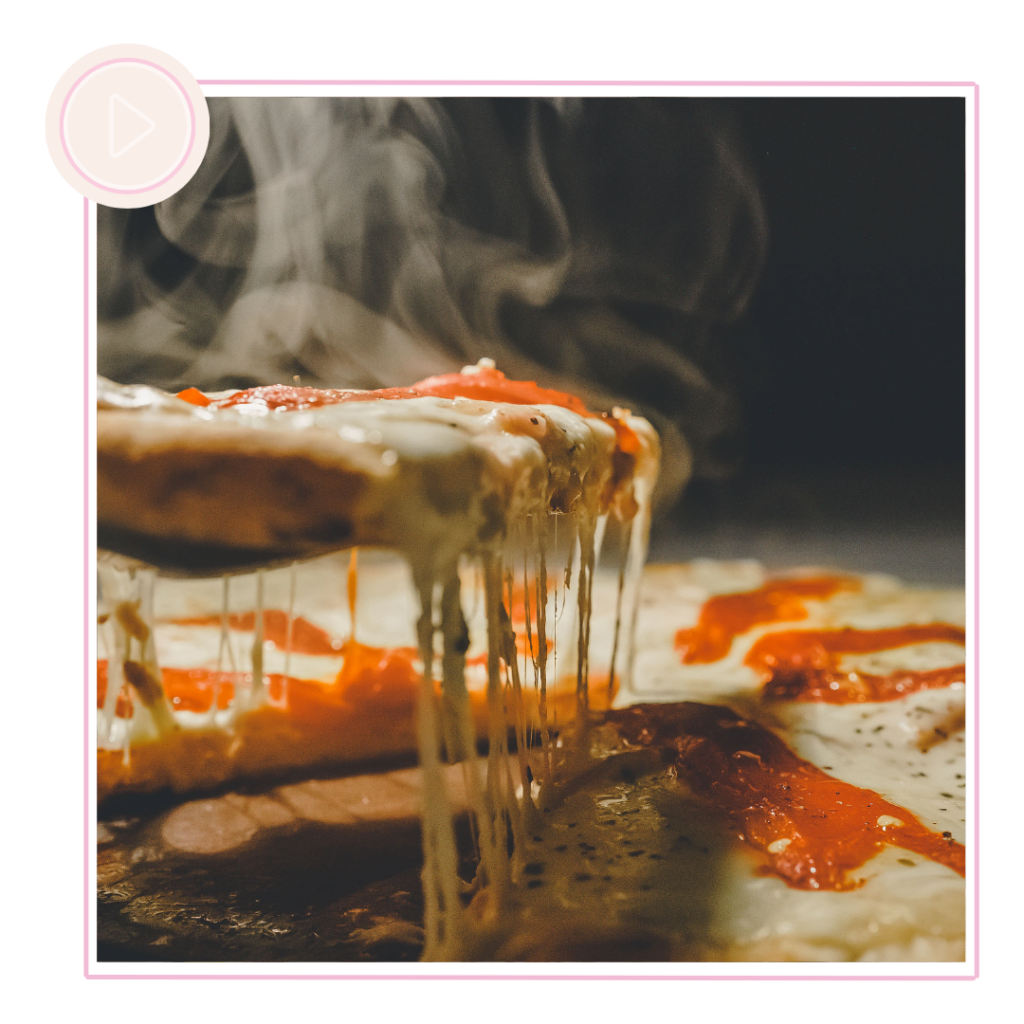 Do you ever feel guilty after eating pizza, thinking you could have made a better choice? Me, too! But honestly, it's so convenient and affordable, it's a super easy choice, especially when you're tossing some kids in the equation on a busy night or game day. Here's how to make one of our favorite foods a little healthier and lower carb 🤗
Tip #1: Tomato Sauce is a carb killer
Tip #2: Go with the thinnest crust possible.
Tip #3: Stick to low carb toppings like most meats, cheeses, and veggies. Skip out on onions, pineapples, and sweet peppers
Bonus Tip: While cheese is already super low in carbs, we switch the mozzarella with provolone. It doesn't have any carbs at all!
What to order
Dominos: Thin & Crispy crust, white garlic pizza sauce, provolone cheese (instead of mozzarella). Italian sausage, olives, spinach. Approx. 11 carbs a slice.
Pizza Hut: GF crust, Alfredo pizza sauce, chicken, olives & mushrooms. Approx. 15 carbs a slice.
For your wing order, go with the plain wings BONE IN! The boneless wings actually have more carbs. At Domino's, go for the ranch. At Pizza Hut, we grab the butter garlic sauce.
---
FOLLOW ME
Instagram | TikTok | Youtube | Pinterest
LORAfied life hacks, recipes and more!