Hello friends! I'm excited to share 3 of my newest kitchen hacks with you all.
Today, I'm sharing a quicker way to defrost your meat, better way to store zip lock bags, and how to breeze through following recipes when you cook.
Read below to learn these tricks!
Last week, I shared What to Pack for Your Next Outdoorsy Getaway. Check it out for some great tips!
KITCHEN HACK #1
Frozen Meat Trick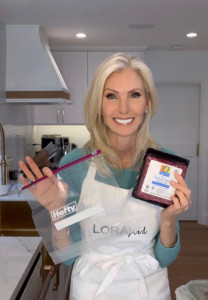 How many bags of mystery meat are currently in your freezer? I LOVE freezing stuff and swear my mom gave me the freezing gene! Here are 3 of my sub zero tricks.
Step 1: take your meat, put it in the bag!
Step 2: Roll to flatten, removing air (less air= less freezer burn). Click here to watch my IG Reel for a quick way to improvise this part!
Step 3: Stick it in the freezer!
As you can see, the flat pouches are space savers. Best of all, the thin packing help cut thawing time in half!
KITCHEN HACK #2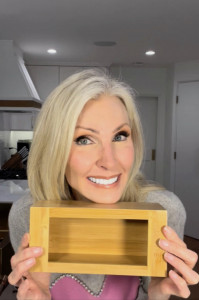 Do you love baggies or loathe them? I fall somewhere in between. In our house they're a necessary evil at this point in life. Since I haven't figured out a reasonable way around them yet, I decided to reinvent my baggie drawer…
My game-changing find is environmentally friendly and saves you money! These bamboo baggie organizers come in every size from snack size to gallon. This way, you can buy bags in bulk & refill as needed. And, they look fantastic in your drawers!
KITCHEN HACK #3
Hanger Hack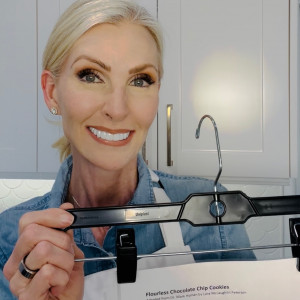 Would you say you like following recipes or winging it in kitchen? While I'm generally a big fan of tossing something together, when it comes to baking, I like following a recipe to the T. Here's a hanger hack that will help you nail your next dish!
This hack starts in your closet-
Step 1: grab a pant hanger.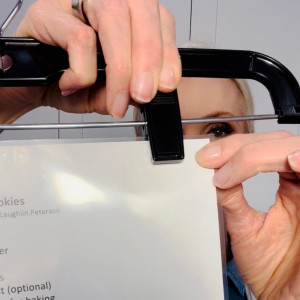 Step 2: clip your recipe to the hanger.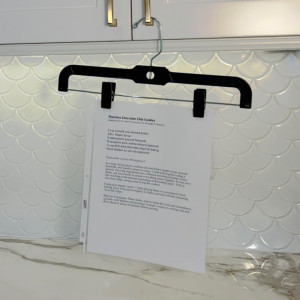 Step 3: hang on cabinet for easy viewing while you're cooking!
---
Follow along on Instagram, TikTok & LTK for more tips/hacks, adventures and content you'll love.