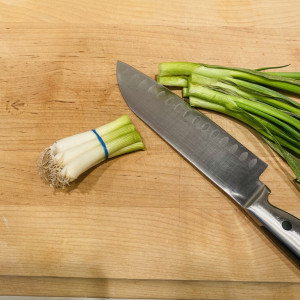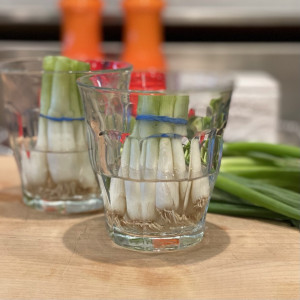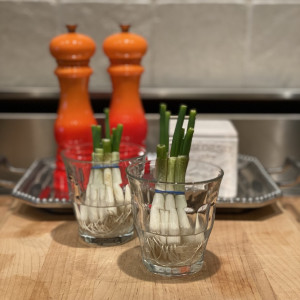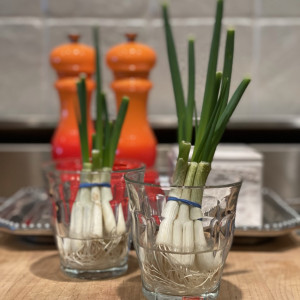 Do you have a green thumb? None needed for this fun herb hack! In fact, you don't even need dirt! Make the next time chives appear on your grocery list your last! This kitchen trick will have you regrowing chives again and again.
3 easy steps:
1.) After you're done using the chives for a recipe, don't toss the nubs! Group the leftover bottoms, with their little hairs (roots) together and wrap with a rubber band.
2.) Place in a glass of water and leave them out on the counter.
3.) That's it! All you do now is sit back and watch them regrow.
About every 1 – 2 days, I change out the water and rinse off the roots to keep them from getting yimmey.
This simple DIY will have you looking for reasons to use more chives! Best of all, you'll never run out of fresh chives again!
Who's going to try this one? I personally love this little project, emphasis on little effort….it's so neat to watch something grow, especially inside!