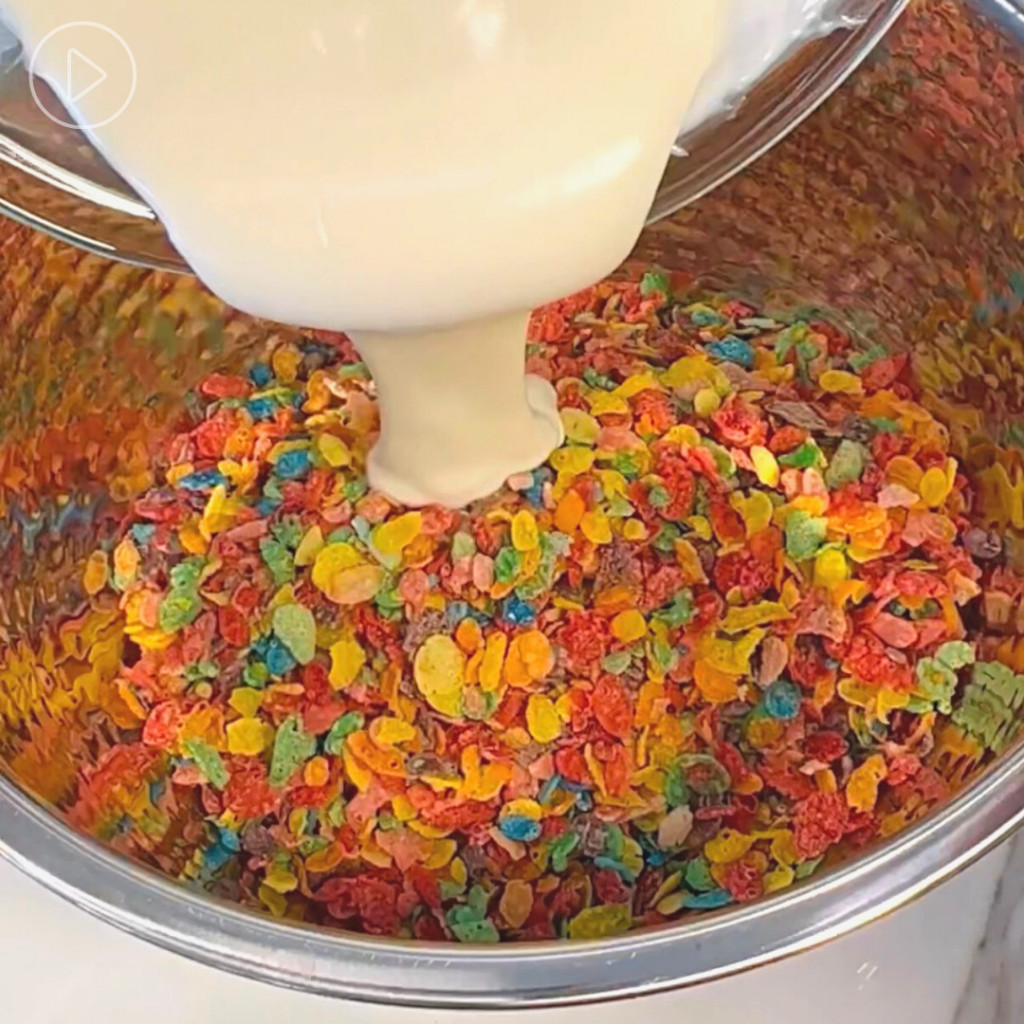 What's your favorite cereal? If you're like me, you have more than one, which usually leaves me with half eaten boxes. Let's take those guys and reinvent them! This leftover cereal hack is going to take you back to your childhood Saturday mornings! It's also the perfect summer dessert because you don't even turn on the oven! Only 4 affordable ingredients that will have you saying Yabba Dabba Do! An additional bonus: you can make this with with ANY ice cream, chocolate chips and cereal! Make it low carb, keto, paleo, sugar free, GF and even DF if you'd like!
LORAfied No Bake Cereal Cake
Ingredients:
4 cups any cereal
3 T. Coconut Oil
1 bag of chocolate chips (any flavor, I used white)
1 Carton (1/2 gallon), any flavor ice cream, softened in refrigerator
Directions:
Melt chocolate and oil in microwave, stirring every 30 seconds until melted. Pour chocolate over cereal and mix until well coated.
Spread onto parchment lined cookie sheet. Freeze for about 5 minutes until set. Put cereal bark into gallon baggie and break into little pieces.
Take 2 cups of coated cereal and mix into soft ice cream. Spread into the bottom of a 9" pan, either spring form or lined cake pan. Top with remaining 2 cups of coated cereal, cover and freeze until set, around 4 hours.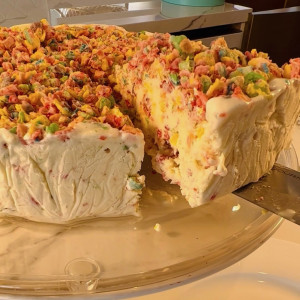 Could this be one of the best cereal hacks ever? Slice & enjoy!
---
Check out more of LORAfied life hacks HERE!