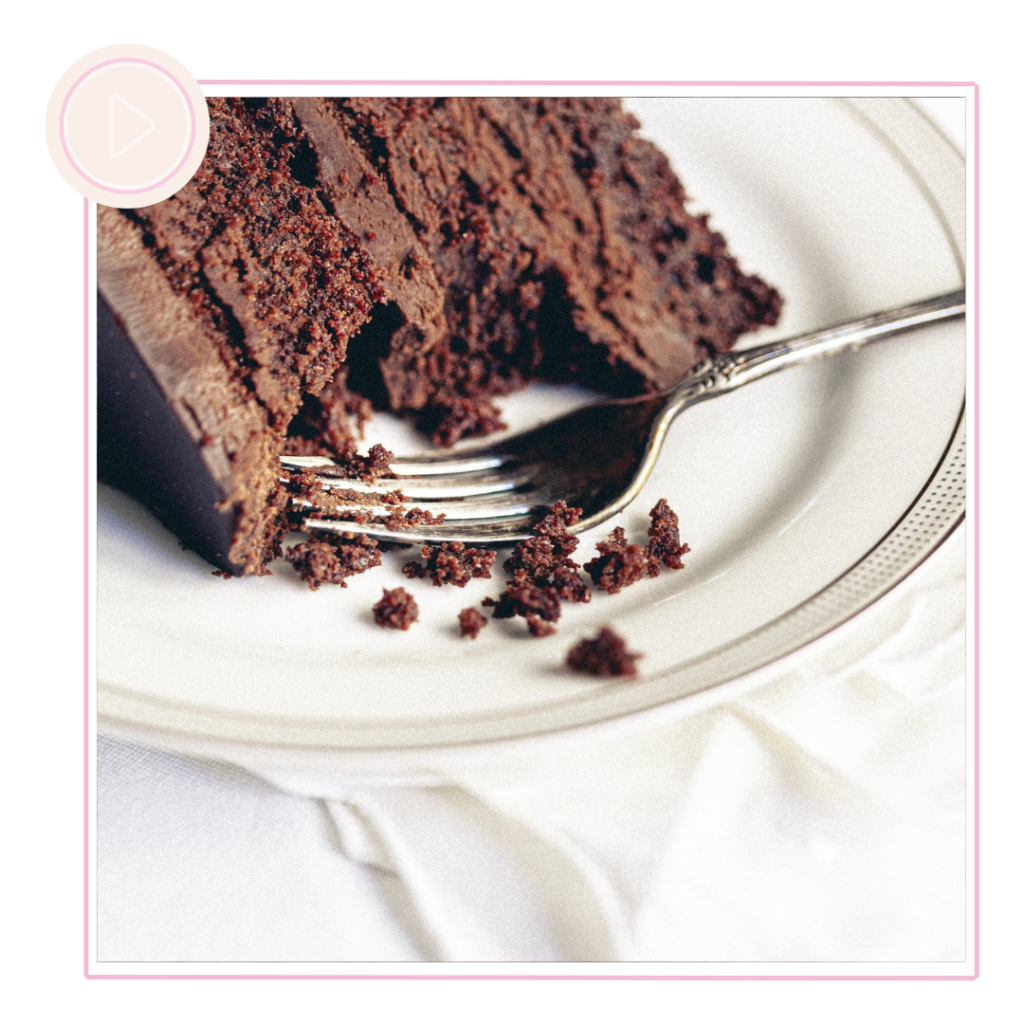 Have you ever tried to bake 3 even layers? Without that hump that forms, which you try to trim off? Or maybe one of the layers is either too thick or too thin? This SUPER SIMPLE baking hack is the answer! It's truly one of my favorites and I hope you love it, too 🥰
LORAfied 3 Layer Cake Hack
Ingredients
4 eggs
1 cup Greek yogurt
1 cup avocado oil
1/2 cup milk (I used 2% milk)
1 tsp vanilla
1 box devil's food cake mix
2 tsp. Cinnamon
1 small box Jello instant chocolate pudding mix
1 bag chocolate chips
Directions
Beat eggs, then add: yogurt, oil, milk and vanilla, mix until combined.
Mix in cake mix, cinnamon and pudding mix.
Fold in chocolate chips.
Spread on to prepared pan, the batter will be thick.
Bake 350F 25-35 minutes, or until a toothpick comes out clean.
Let it cool completely before frosting.
Layer Hack
Once it's completely cooled, grab your cake ring and start making circles. Make two circles, diagonally across the cake, then use the rest of the space to make two half circles. The two half circles will be our middle layer, since we can hide the crease with the frosting!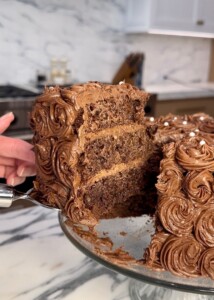 Chocolate Buttercream Frosting
Ingredients
2 Cups butter, softened
6 Cups powdered sugar
1 cup unsweetened cocoa powder
6 Tbsp heavy whipping cream
1 tsp. vanilla extract
1/4 tsp. salt
Directions
Using a mixer, beat butter for about minutes.
Add sugar and beat another 3 minutes.
Continue mixing, adding in cocoa, vanilla and salt.
Add in cream at the end and blend until smooth.
With your butter cream, simply spread the frosting between layers. Use the rest on the outside and decorate as desired!
How easy is that!? This cake hack is one of my favorites and makes the perfect 3 layer cake in no time!
---
FOLLOW ME
Instagram | TikTok | Youtube | Pinterest
LORAfied life hacks, recipes and more!