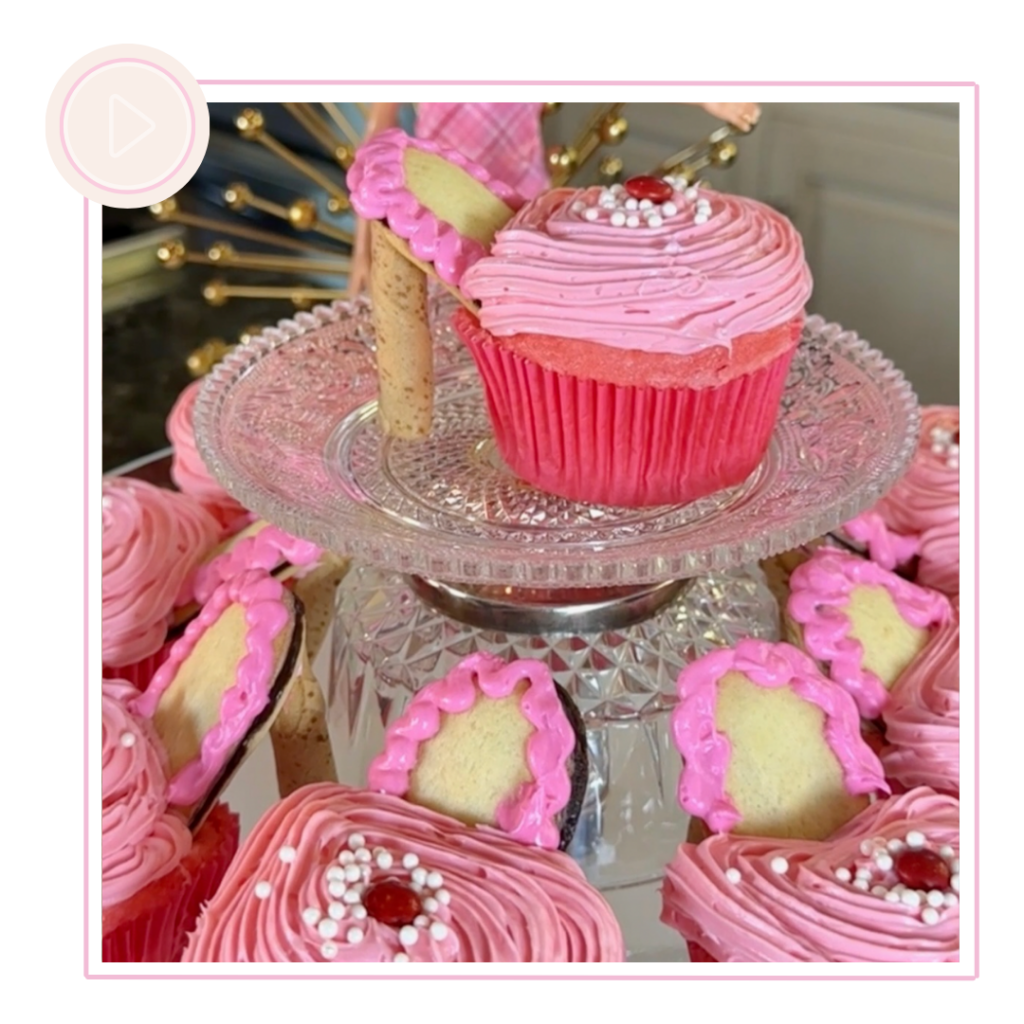 These Barbie shoe cupcakes are SO cute and the best part? They are made with a 2 ingredient batter! That's right sister! Here's how you make 'em.
2 Ingredient Cupcake Hack:
1 box strawberry cake mix
1 regular size can of Sprite, you can also use diet
It's kind of hard to believe this works, but just these two ingredients are going to give you a nice and spongy cupcake.
Preheat oven to 350F
Using a mixer, combine cake mix and enter can of sprite.
Scoop into cupcake liners and bake approx 18 mins.
NOTE: these have the texture of a sponge cake, if you'd like them more dense, make according to the box mix 🤗
Barbie's shoes:
Pepperidge Farms Milano cookies (any flavor)
Pepperidge Farms wafer cookies (I used vanilla)
Frosting of choice
Once your cupcakes are cool, it's time to make Barbie's shoes. Cut a slit in the back of the cupcake. Just slide that Milano in at an angle and start decorating. I added two layers of frosting to the cupcake and even added a little icing detail to the sole of her shoe.
Finally, for the heel! Just cut your wafer cookie in half, add a little frosting to act as glue, and stick it on there.
These turned out so cute. I hope you love this Barbie-themed cupcake hack!
---
FOLLOW ME
Instagram | TikTok | Youtube | Pinterest
LORAfied life hacks, recipes and more!