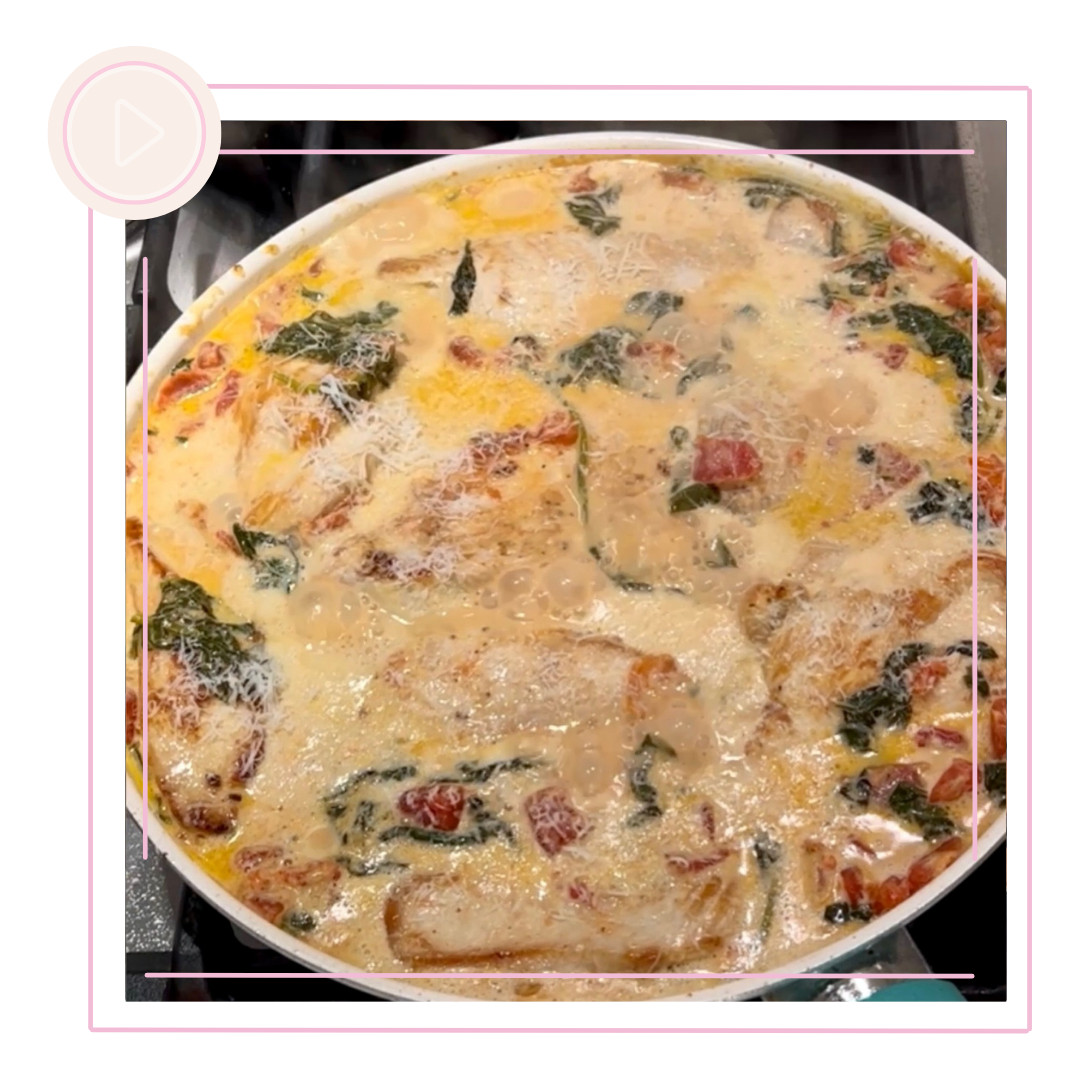 This easy, fancy and budget friendly 5 ingredient low carb Italian creamy chicken recipe is all y0u need to cook for dinner tonight! It's a 1 pan wonder!
LORAfied Italian Creamy Chicken
Ingredients:
Avocado oil (or oil of choice)
4 boneless, skinless chicken breasts, cut in half
2 cans of diced tomatoes, drained
3 c. spinach (2 large handfuls)
1/2 c. heavy cream
1/2 – 1 c. grated Parmesan (depending on your taste)
2 Tbsp. butter (optional)
1 Tbsp. minced or crushed garlic (optional)
Magic Seasoning
Directions:
Drizzle enough oil to coat a hot pan, brown chicken 4 minutes on each side, sprinkling each side with Magic Seasoning (salt & pepper will work here, too) remove from pan, leaving oil remnants in pan.
If using, add butter & garlic now (both are optional) along with tomatoes and spinach, cook until wilted.
Pour in cream, stir, then add grated Parmesan, stir again and add chicken back in.
Partially cover and cook for an additional 8-15 mins until chicken is done. Timing will depend on thickness of your chicken breasts.
---
Check out more of LORAfied life hacks HERE!