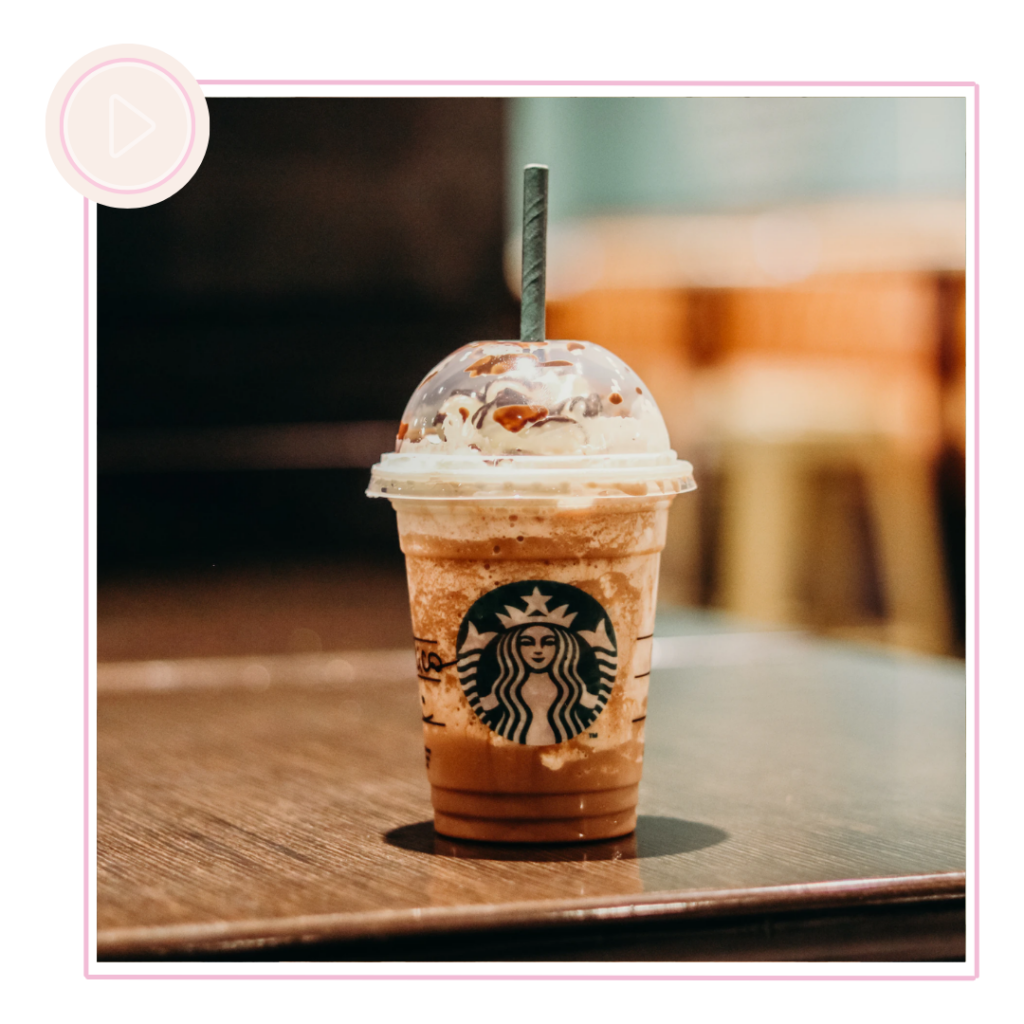 Have you ever looked up the carbs in your favorite Starbucks drink? We all know they're loaded with sugar, but who knew it was this bad?! Here's how to order a coffee on the run that tastes great but isn't liquid sugar 😉 Get ready to write these down, I've got some goodies in this one ☕️🤎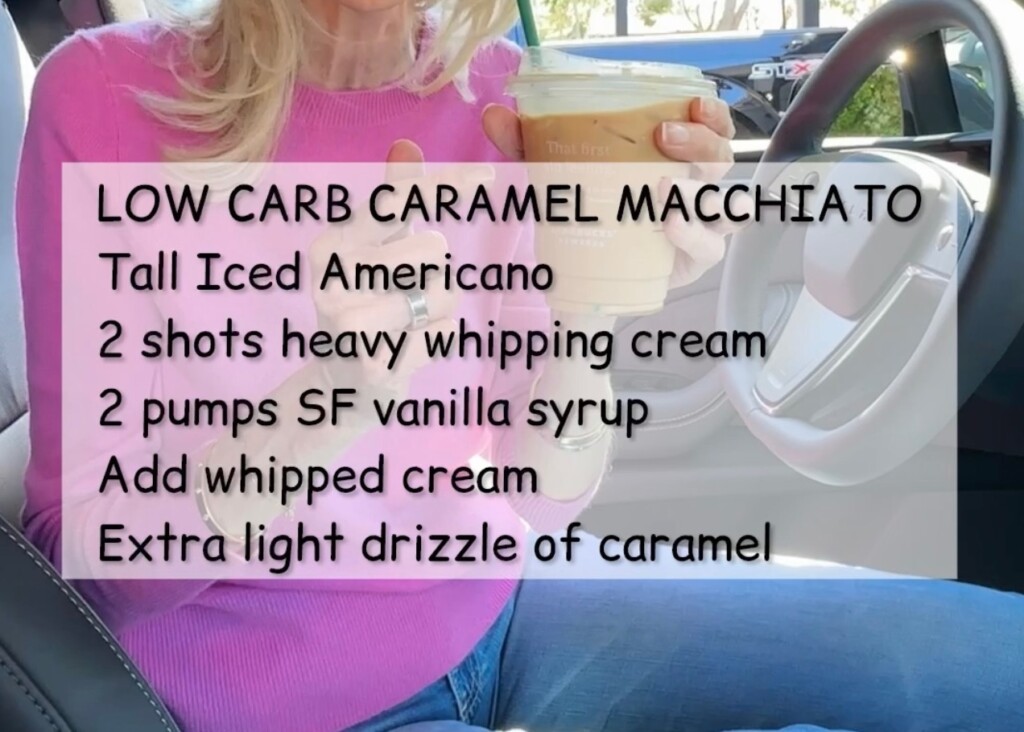 If you like their top seller, this low-carb caramel macchiato dupe is incredible. The regular version comes in at 42 carbs, but with this recipe, we brought it down to just 6 carbs!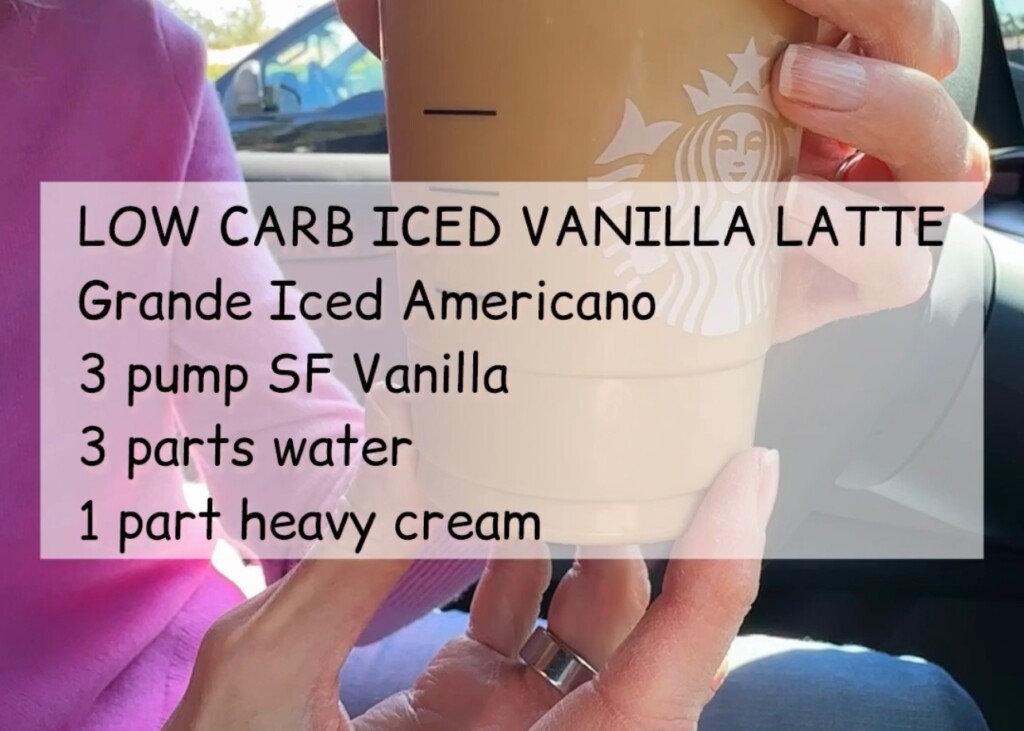 Introducing the zero carb vanilla frappucino. Can you believe it?! The regular comes in at a whopping 56 grams of carbs. This dupe is the way to go, sister!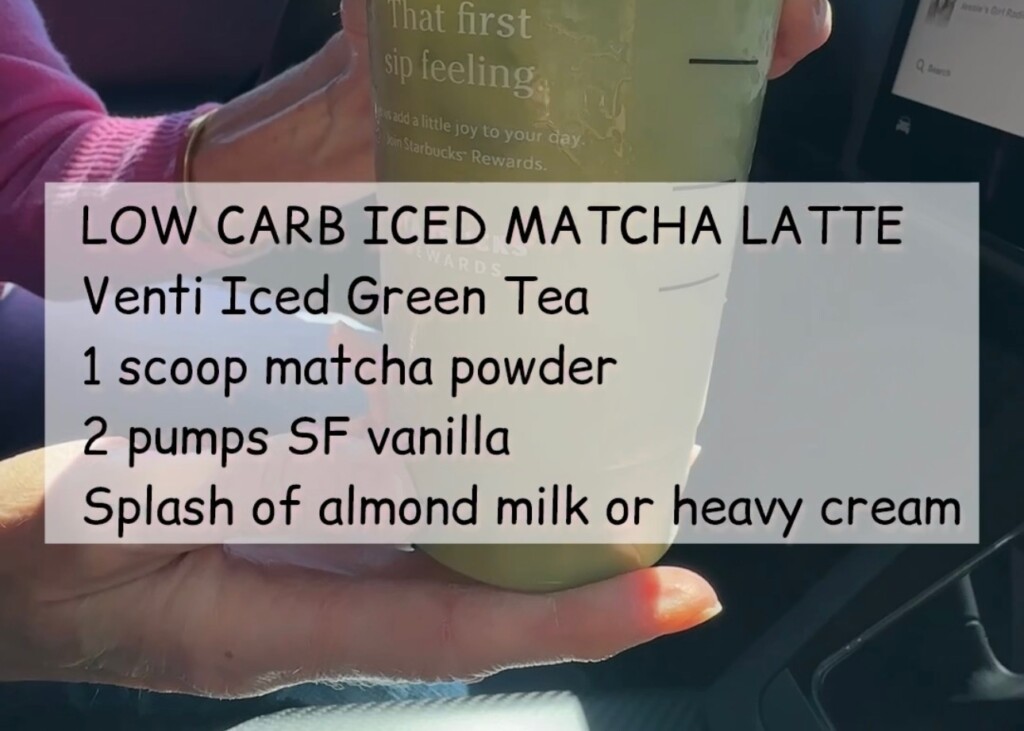 Low-carb iced matcha latte. The original guy comes in at 45 carbs, but if you order it this way, it comes down to just 8 carbs.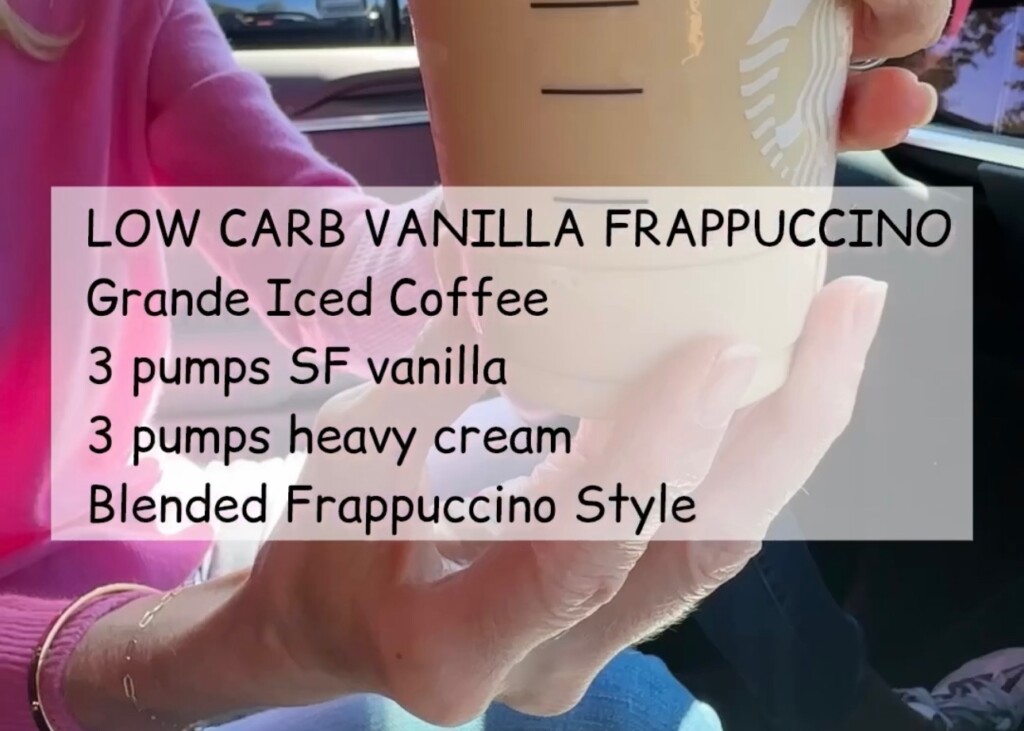 Finally, we have the classic iced vanilla latte. If you make it this way, you bring this drink from 22 carbs to zero carbs! A big tip here: order 3 parts water to 1 part heavy cream. That's going to make it feel like you're drinking milk.
NOTE: Because sugar comes in most of their drinks, make sure to request sugar free.
Now, it's time to make your own low carb drink! I made a little cheat sheet to make the ordering process quick and easy.
Make Your Own: Iced or Hot
*Request no sugar*
Coffee
Americano
Espresso
Heavy Cream
Half & Half
Almond Milk
SF Vanilla Syrup
Light Drizzle of Mocha or Caramel
When you are thinking about all the carbs you aren't drinking, these drinks taste a lot better!
---
FOLLOW ME
Instagram | TikTok | Youtube | Pinterest
LORAfied life hacks, recipes and more!