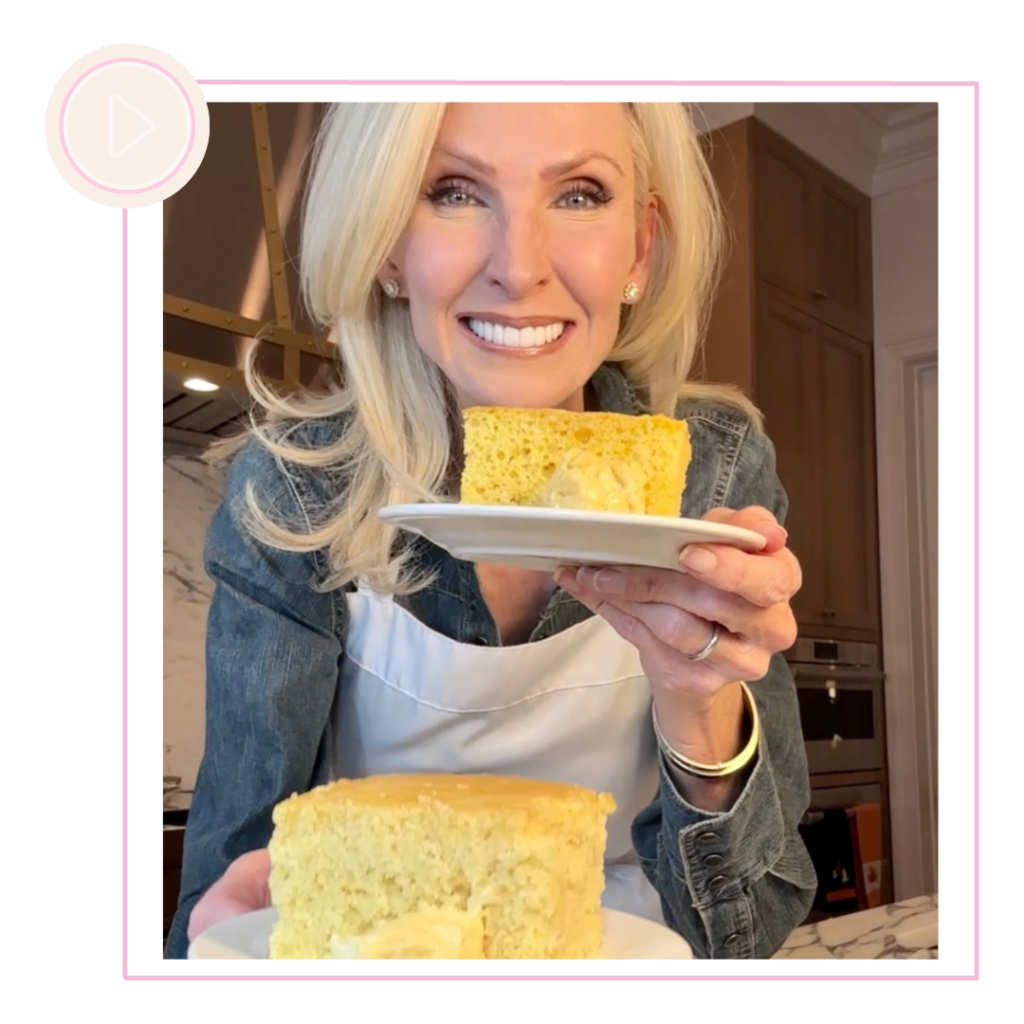 🌽🍞 MARIE CALLENDERS SECRET COPYCAT CORNBREAD 🦃🍽️
Have you ever made the Marie Callenders cornbread mix? I knew the first time I made it, it wasn't the same as their famous one you get at their restaurant. I was talking with my mom, 93 year old Norma Jean about this and she said "Well you know the restaurant uses a cake mix to make theirs" WHAT?! 🤯 Yes, sister, YES! The best part, this RECIPE DUPE is SO EASY, I can't wait for you to make it! Thank you, Mom 💛 When it comes to the honey butter, some claim it has bacon in it, it does not, but I will say that sounds delicious 🤤
Dupe Cornbread Recipe:
1 box yellow cake mix (including the eggs, oil & water)
1 box Jiffy muffin mix (including milk & eggs)
Directions:
Preheat oven to 350F.
In a large bowl, make cake mix according to directions
In a medium bowl, whip up the cornbread mix, again, according to the directions on the box
Pour the cornbread mix into the cake mix and stir until combined
Pour into prepared pan
Place a sheet of foil on top rack and put the cornbread on the middle rack
Bake approx. 30-40 minutes. Freezes beautifully.
BAKING HACK: grab some aluminum foil and stick it on your top rack. This is going to help reflect the heat so that the top of the cornbread doesn't burn.
Honey Butter: 1/2 stick butter 1/4 cup honey
Using a blender, whip both together. Store in the refrigerator.
Once you make this, you won't want to go back to the Marie Callenders mix! Would you make the butter with or without the bacon? Comment and LMK! I'm going without the bacon…this time 😉🍯🧈🥓
---
💗 FOLLOW ME
Instagram | TikTok | Youtube | Pinterest
LORAfied life hacks, recipes and more!