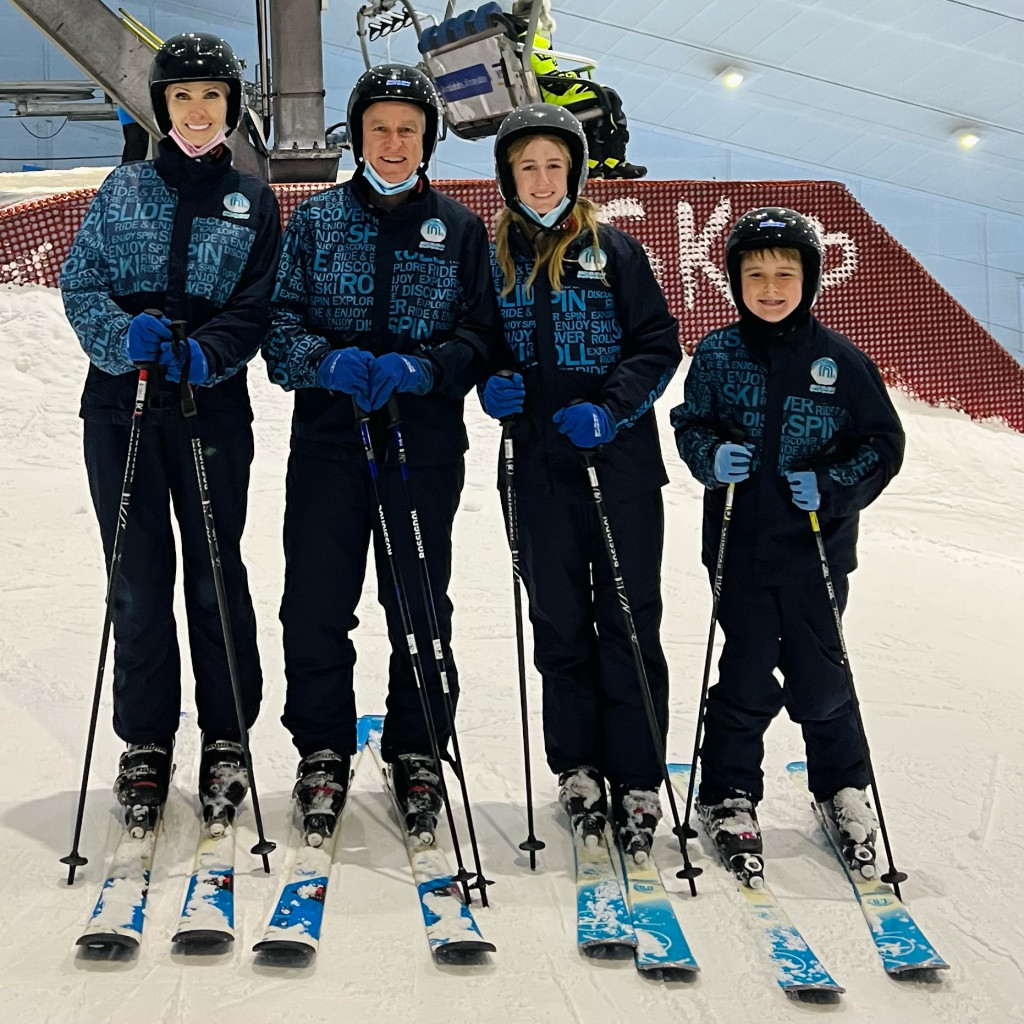 Have you ever skied indoors? How about eating in an aquarium? Me either, until today! It was a day full of firsts in Dubai!
Ski Dubai is one of the most surreal travel experiences any of us have ever had. Located down the hall from a Cheesecake Factory in the Mall of the Emirates, it's not where you'd expect to find a ski resort. Then again, Ski Dubai, built in the middle of a desert, is anything but typical. It has a very Disney-esque feel, meaning more amusement than actual sport.
The swing from 80 degrees outside to 36 degrees inside is a shock to the system! While it's fun to check the box on this one, it's A LOT of work to ski less than a mile down a hill with fake sky and snow! With that said, the kids LOVED it! Note: Scooter and I are still nursing our feet from the ill fitting boots!
Remember when I mentioned eating in an aquarium? Well that's just what we did for dinner! I'm one of those folks who don't like meeting my dinner before it's served – I've never been able to pick out a live lobster, have you? So when I heard about the underwater restaurant, Ossiano Dubai in Atlantis The Palm, I pretty much knew I wouldn't be ordering fish! All kidding aside, it was one of the best meals any of us have ever had!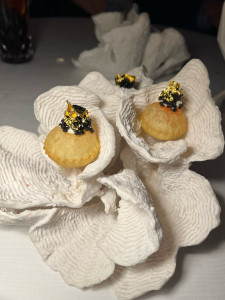 The food is so stunning and art like, it's hard to believe it's edible, especially the gold flake topped potato puffs! Just curious, who was the first person who decided eating gold was a good idea?!? It's a decadent notion, but I think I'd rather wear it! With that said, I tossed that little puppy back like it was a Cool Ranch Dorito! DELICIOUS!
I hope you're enjoying following along all of our adventures because there is more to come!
–
Follow me on Instagram, TikTok & LTK for more content you won't want to miss